Miggy's hitting tear a catalyst for surging Tigers
Cabrera's 10-for-11 stretch includes 2-HR night in win over Braves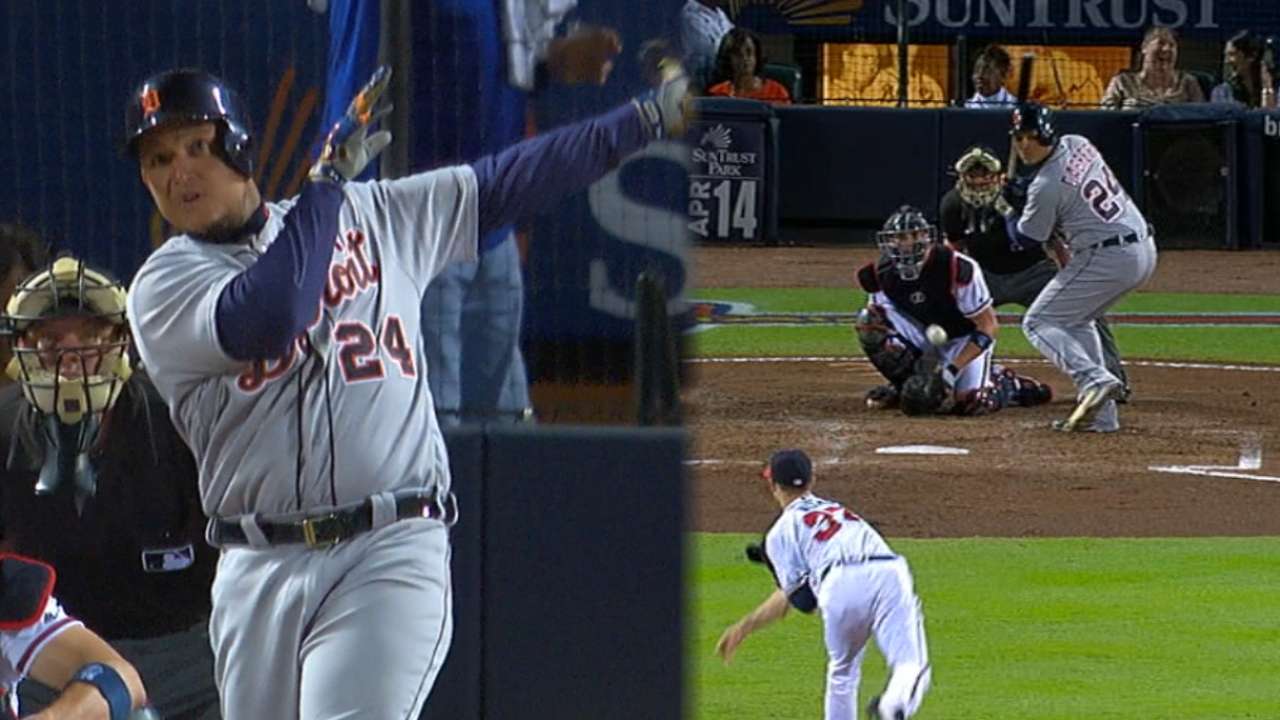 ATLANTA -- Miguel Cabrera will have stretches when he seemingly cannot be stopped as a hitter. When they're early in the season, such as 34 swings without missing over a week and a half in May, they're a sign of the hitter he is. When they're late in the year, like when he won the batting title with a groin tear in 2013, or played through a broken foot in 2014, they're a reminder of what Cabrera can do when the moment is biggest.
The Tigers have seen it so often by now that it has become routine. But they know what it means.
"Miguel being Miguel," third baseman Nick Castellanos said after Friday's 6-2 win over the Braves in which Cabrera hit two home runs. "It doesn't matter if it's Spring Training and we're taking live BP on the back fields, or if it's the World Series. Miggy's Miggy, man."
Friday's game at Turner Field was a reminder that Cabrera's in one of those stretches. The win that put the Tigers within a half-game of the Blue Jays for the American League's second Wild Card was a reminder of the importance.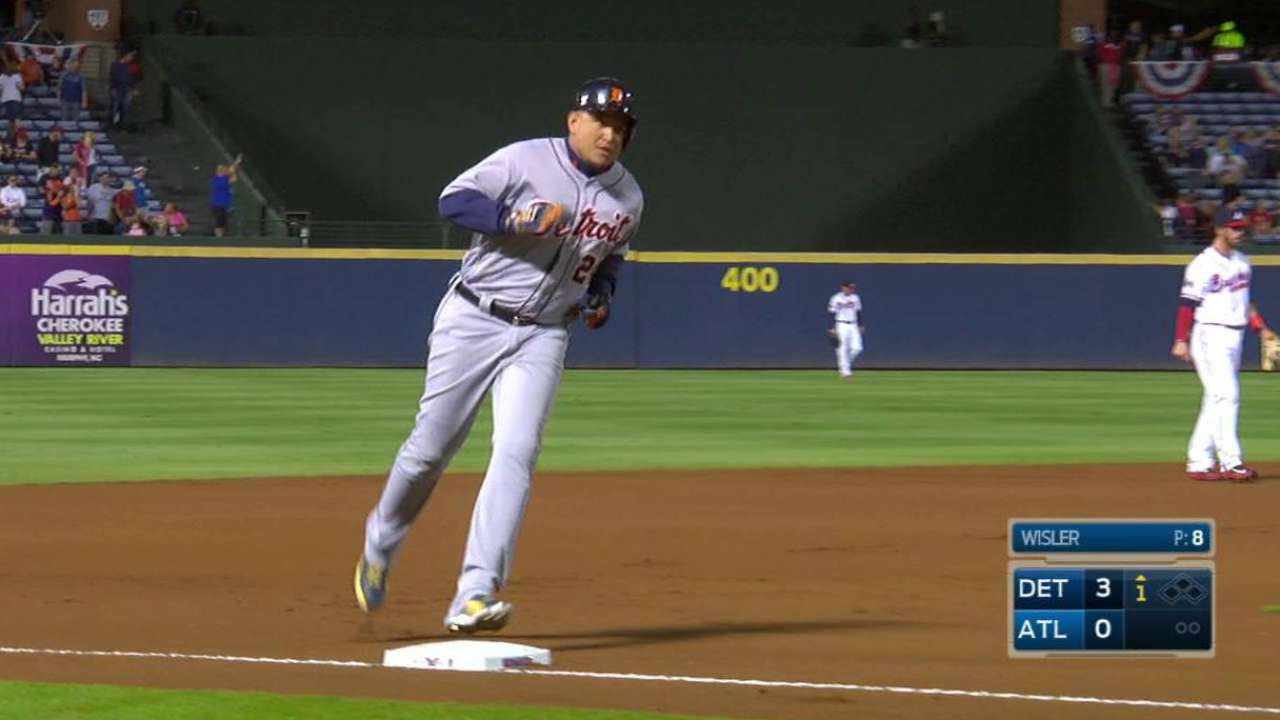 The Tigers control their postseason destiny again, thanks in no small part to Cabrera. They might have to win a makeup game at home against Cleveland, a Wild Card tiebreaker in Toronto and the Wild Card Game in Baltimore to do it -- all in different cities, without an off-day. And yet, the way Cabrera is hitting, they might travel to Antarctica and take their chances.
"I don't think it hurt that there was an opportunity that he saw in front of him," manager Brad Ausmus said. "So maybe that had an effect. He's always going to be one of the greatest hitters on the planet, but I don't think it's a bad thing when one of the greatest hitters becomes even more interested in what's happening in front of him."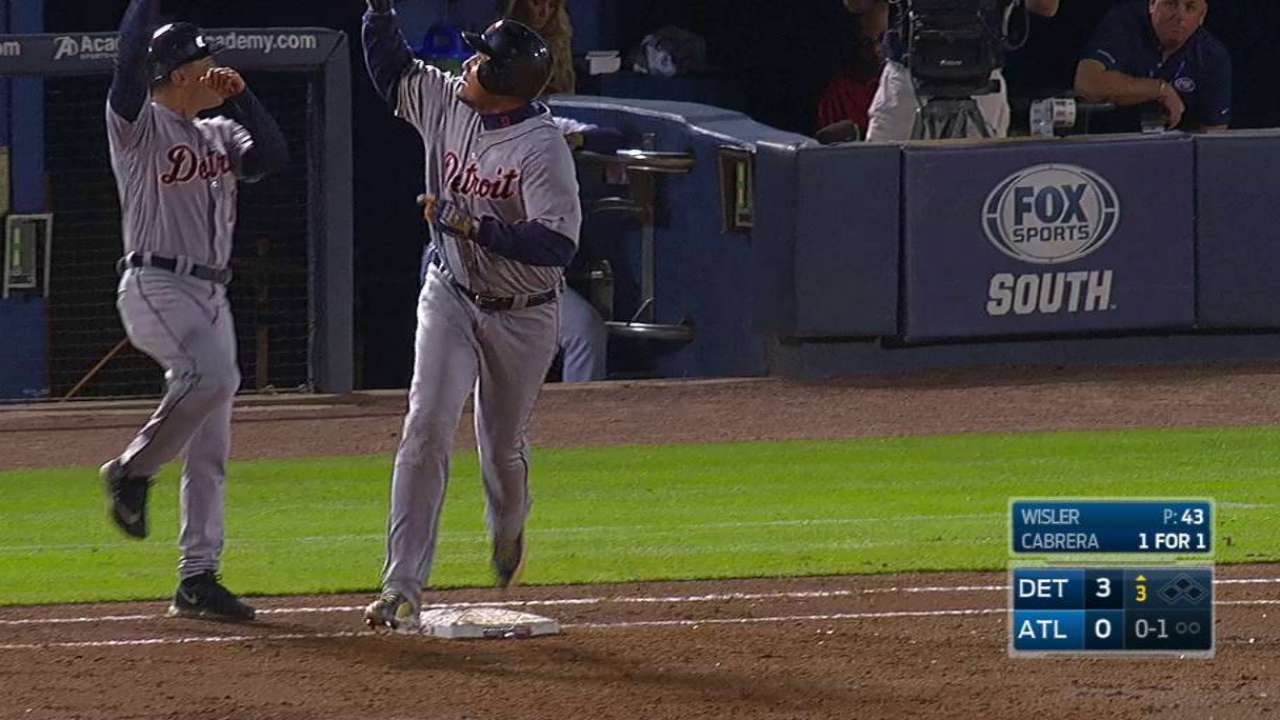 Cabrera hit a first-inning home run to straightaway center, a 410-foot drive that helped build a 3-0 lead before Daniel Norris threw his first pitch. Two innings later, he hit one even farther -- 431 feet, according to Statcast™ -- to the same part of the field for a 4-0 advantage. Two innings after that, he hit a leadoff single and scored from second on a James McCann ground ball to left, testing Matt Kemp's arm and winning without a play at the plate.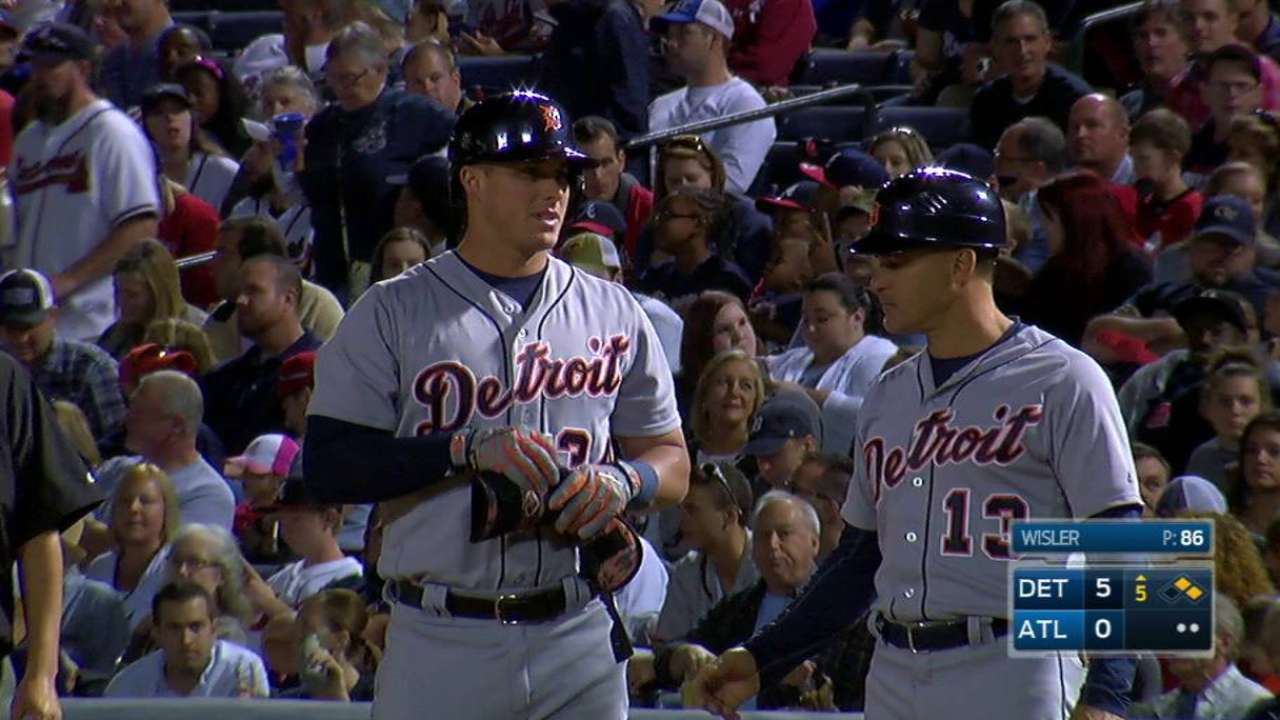 The home runs furthered his career resume. His 308 home runs as a Tiger are two more than Hank Greenberg, putting him behind only Al Kaline (399) and Norm Cash (373) in franchise history. His 446 career home runs pushed him past Texas' Adrian Beltre, for the time being, for 40th in Major League history.
And yet, the shorter stretches say just as much about his impact as a hitter. After his single made him 3-for-3 on Friday, he was in a 10-for-11 tear with four homers, a near-homer that became a single off the wall at Comerica Park, a double to the wall, five singles and one intentional walk. His only out was a swinging strikeout.
"For him, it's pretty normal," Ausmus shrugged. "He's set a standard, offensively, that few have ever equaled in the history of the game."
Jason Beck has covered the Tigers for MLB.com since 2002. Read Beck's Blog, follow him on Twitter @beckjason and listen to his podcast. This story was not subject to the approval of Major League Baseball or its clubs.