Before he was postseason-bound: Asdrubal Cabrera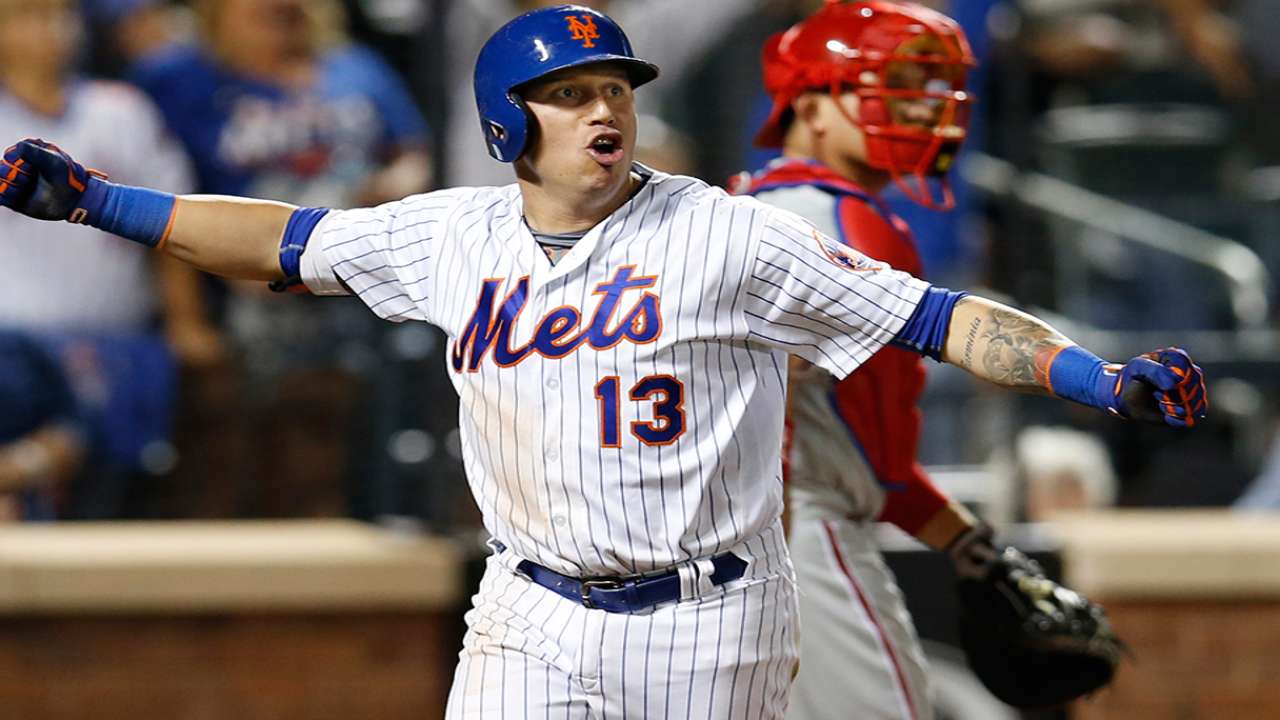 The reigning National League-champion Mets are headed to the postseason for the second consecutive year after winning the first NL Wild Card. As this will be the first time that many fans across the Majors will be focusing on their roster, here's our attempt to learn the origins of shortstop Asdrubal Cabrera.
Asdrubal Cabrera, SS
Born: Puerto La Cruz, Anzoategui, Venezuela
DOB: 11/13/85
HS: Placida Maneiro (Venezuela)
Minors: Everett (A-), Wisconsin (A), Inland Empire (A+), Akron (AA), Tacoma (AAA), Buffalo (AAA)
Path to New York: He was signed by the Mariners as a free agent out of Venezuela in 2002; traded to the Indians for Eduardo Perez in 2006; traded with cash from Cleveland to the Nationals for Zach Walters in '14; signed as a free agent with the Rays in '15; signed with the Mets this past offseason.
Trophy case: Two-time All-Star, American League Silver Slugger Award winner (2011).
Famous feat(s): Cabrera completed an unassisted triple play against the Blue Jays on May 12, 2008. He's one of 15 players to accomplish the feat in Major League history.
"It happened so fast," Cabrera said. "The only thing I remember is that I threw the ball to the fans."
You might not know: Cabrera owns the Indians' franchise record for home runs by a shortstop with 25 in 2011.
Six degrees of Willie Aikens: Cabrera is one of two Venezuelan-born infielders on the Mets. The other is Wilmer Flores of Valencia, Carabobo, Venezuela.
Lucky No. 13: Cabrera isn't the first Venezuelan to wear No. 13. Dave Concepcion, Ozzie Guillen and Omar Vizquel also donned the number.
One of a kind: He is the only player in Major League history with the first name of Asdrubal.
Chad Thornburg is a reporter for MLB.com. This story was not subject to the approval of Major League Baseball or its clubs.