Before he was postseason-bound: Ian Desmond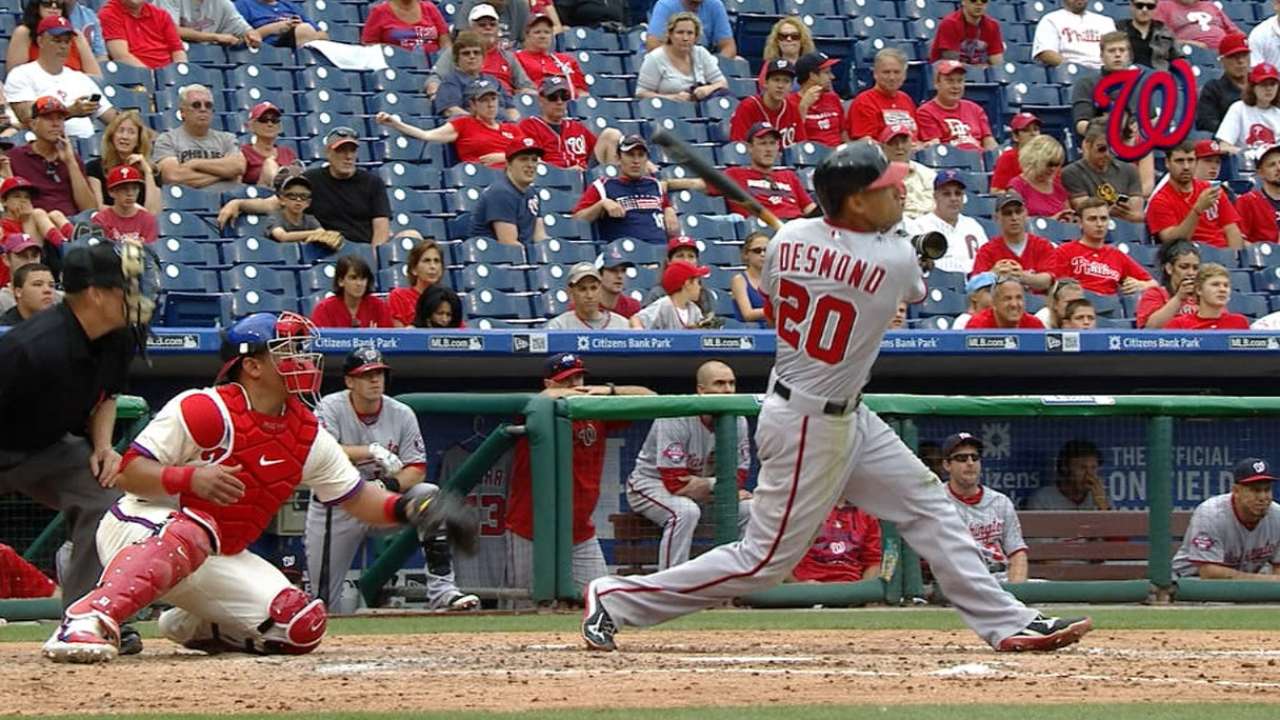 The Rangers are headed to the postseason for the second consecutive season after winning the AL West. As this will be the first time that many fans across the Majors will be focusing on their roster, here's our attempt to learn the origins of slugger Ian Desmond.
Ian Desmond, OF
Born: Sarasota, Fla.
DOB: 9/20/85
HS: Sarasota (Fla.) High School
Minors: Expos (Rookie), Vermont (A-), Savannah (A), Potomac (A+), Harrisburg (AA), Syracuse (AAA)
Path to Texas: The Rangers signed Desmond to a one-year deal this past offseason.
Trophy case: Desmond is a three-time Silver Slugger Award winner and two-time All-Star.
Famous feat: Desmond became the second player ever to have at least six hits and four RBIs in his first two Major League games.
You might not know: Desmond switched his number to 20 before the 2012 season to honor Hall of Famer Frank Robinson.
Six degrees of Willie Aikens: Desmond and former Major Leaguer Josh Roenicke are brothers-in-law; Roenicke marred Desmond's sister, Nikki, in 2010.
"He brings a certain kind of energy," pitcher Cole Hamels said. "He's got tremendous power. It's nice to have a nice right-handed bat in our lineup to balance out the lefties."
Easy transition: Desmond appeared in two games as an outfielder in his career entering this season, when he switched there from the infield, and has arguably produced his best season.
Cash Kruth is a reporter for MLB.com. Follow him on Twitter at @cashkruth This story was not subject to the approval of Major League Baseball or its clubs.