Before he was postseason-bound: Yu Darvish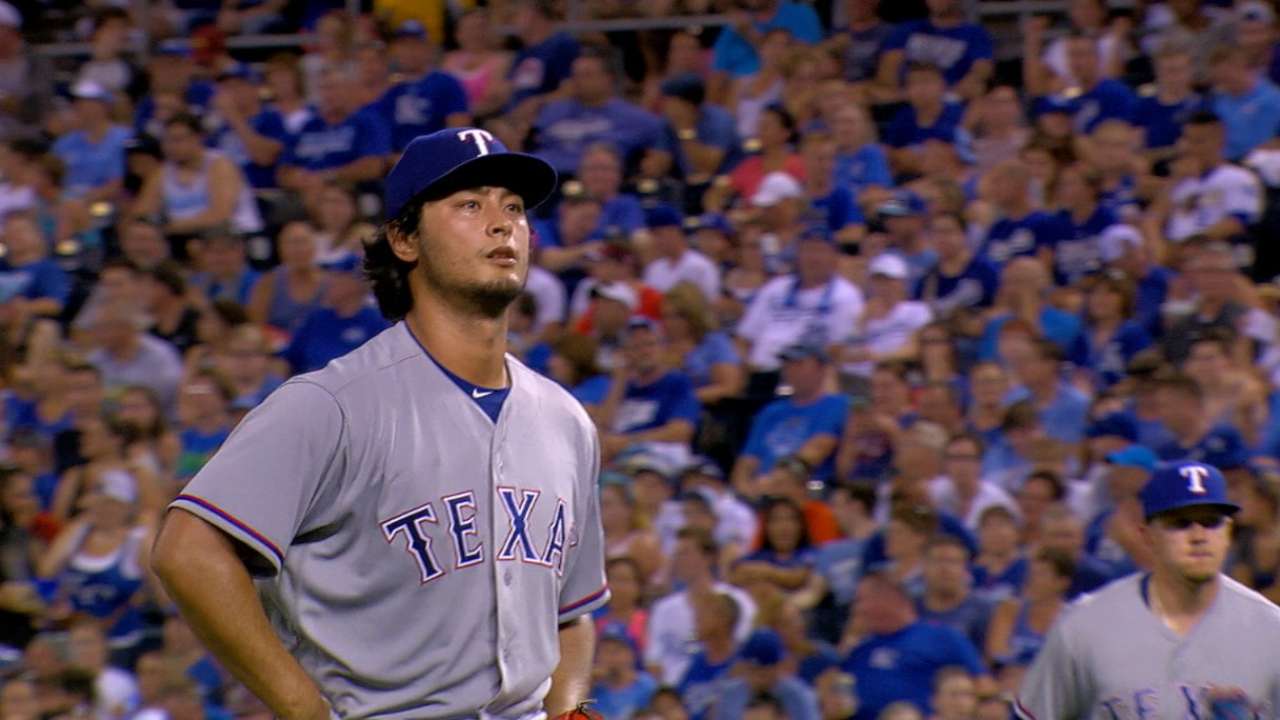 The Rangers are headed to the postseason for the second consecutive season after winning the AL West. As this will be the first time that many fans across the Majors will be focusing on their roster, here's our attempt to learn the origins of starter Yu Darvish.
Yu Darvish, RHP
Born: Habikino, Osaka, Japan
DOB: 8/16/86
HS: Tohoku (Sendai, Japan)
Japan: Nippon-Ham Fighters
Path to Texas: Darvish was purchased by the Rangers in January 2012 from the Nippon-Ham Fighters.
Trophy case: Darvish is a three-time Major League All-Star and finished second in the 2013 AL Cy Young Award voting. He also is a two-time Pacific League MVP and was the 2007 Eiji Sawamura Award winner, given annually to the top pitcher in Nippon Professional Baseball.
Famous feat: Darvish reached the 500-strikeout mark in fewer innings pitched than any starting pitcher in MLB history.
You might not know: Darvish credits teammate Colby Lewis for helping him with his English and encouraging him to speak without a translator in the clubhouse and with the media.
Six degrees of Willie Aikens: Darvish made his Major League debut on April 9, 2012, against the Mariners and fellow Japanese legend Ichiro Suzuki, who ended Darvish's debut with a single to center.
"You're talking about a guy who has top-line stuff, knows how to use it ... it's electric stuff -- No. 1 starter stuff," former Astros manager Bo Porter said. "When a guy can rush it in there at 96 [mph] and spin a breaking ball in the zone, out of the zone -- he doesn't just have control, this guy has command. He can throw every pitch where he wants to throw it, even out of the strike zone."
Making his mark: Darvish first gained attention in 2004 as a high schooler when he threw a no-hitter in the 76th National High School Baseball Invitational Tournament.
Media star: Darvish is a huge star in Japan and has appeared on the cover of many of the country's magazines, including GQ. He was named GQ's "Man of the Year" in February 2012.
Cash Kruth is a reporter for MLB.com. Follow him on Twitter at @cashkruth This story was not subject to the approval of Major League Baseball or its clubs.