Before he was postseason-bound: Elvis Andrus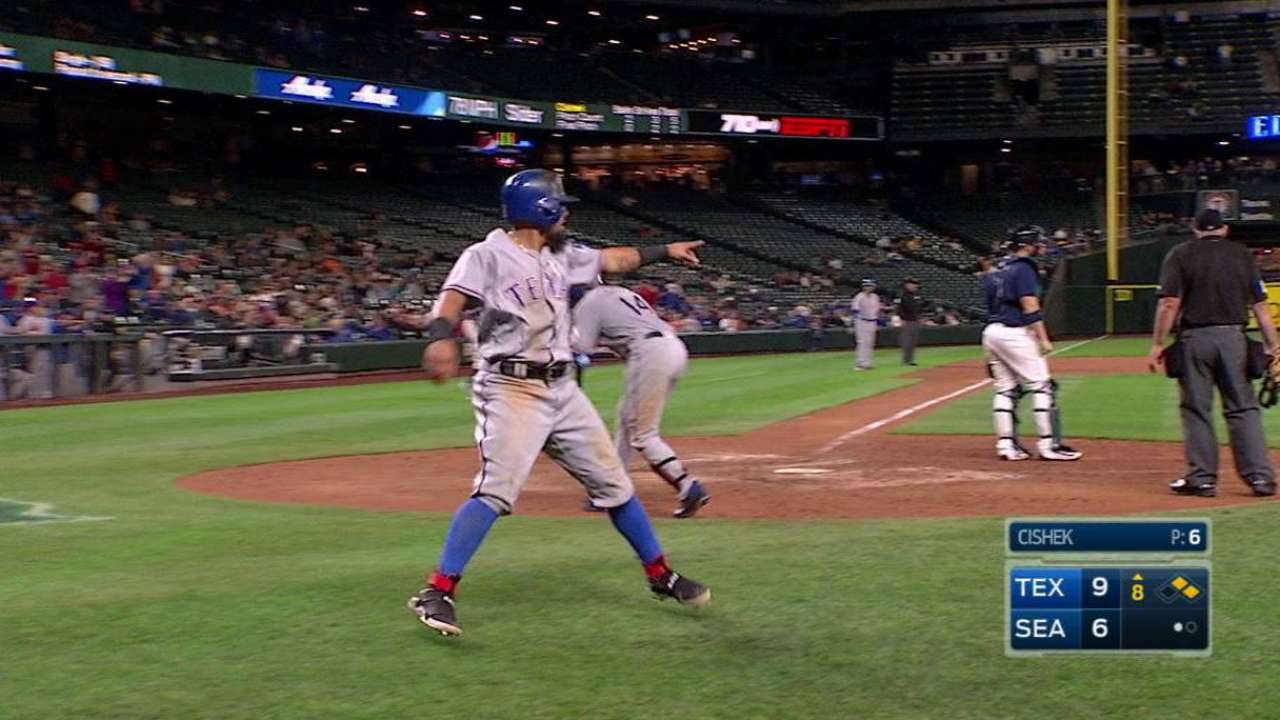 The Rangers are headed to the postseason for the second consecutive season after winning the AL West. As this will be the first time that many fans across the Majors will be focusing on their roster, here's our attempt to learn the origins of shortstop Elvis Andrus.
Elvis Andrus, SS
Born: Maracay, Aragua, Venezuela
DOB: 8/26/88
Minors: Braves (Rookie), Danville (Rookie), Rome (A), Myrtle Beach (A+), Bakersfield (A+), Frisco (AA)
Path to Texas: Andrus was acquired by the Rangers on July 31, 2007, with Beau Jones, Neftali Feliz, Matt Harrison and Jarrod Saltalamacchia from the Braves for Ron Mahay and Mark Teixeira.
Trophy case: Andrus is a two-time All-Star (2010, 2012).
Famous friend: Andrus and third baseman Adrian Beltre form a stout -- and fun -- left side of the infield for Texas. "People always ask me how I have so much joy on the baseball field, and it's because I get to play alongside him every day," Andrus said fondly of Beltre.
You might not know: Andrus' family still owns a Little League team in Maracay, Venezuela. He started playing at 4 years old.
Six degrees of Willie Aikens: Andrus was signed by then-Braves scout and current Royals general manager Dayton Moore. Andrus told Moore he would make the Majors in four years -- and not play Triple-A. He proved to be correct.
"You go from being just another guy that helps the team to win to one of the main guys, and that transition is not that easy," Andrus says of becoming a veteran presence. "People think it's easy to just become a leader, but it isn't. It's a totally different mentality, an totally different way you have to act on the field and off the field and in the clubhouse. It was a big learning experience for me in 2014 going through that transition. Now I feel so different. I'm in a place where I'm comfortable with myself, and I understand things in a different way."
Offseason hobby: Andrus bought a house in Dallas after signing a long-term extension with the team in 2013. He also owns a printing company called EA Signs, based in Arlington.
Youngest child: Andrus is the youngest of three brothers and one stepsister. His older brother, Erold, had a 10-year Minor League career and Andrus credits Erold's signing to opening the door for him.
Cash Kruth is a reporter for MLB.com. Follow him on Twitter at @cashkruth This story was not subject to the approval of Major League Baseball or its clubs.