Before he was postseason-bound: Rougned Odor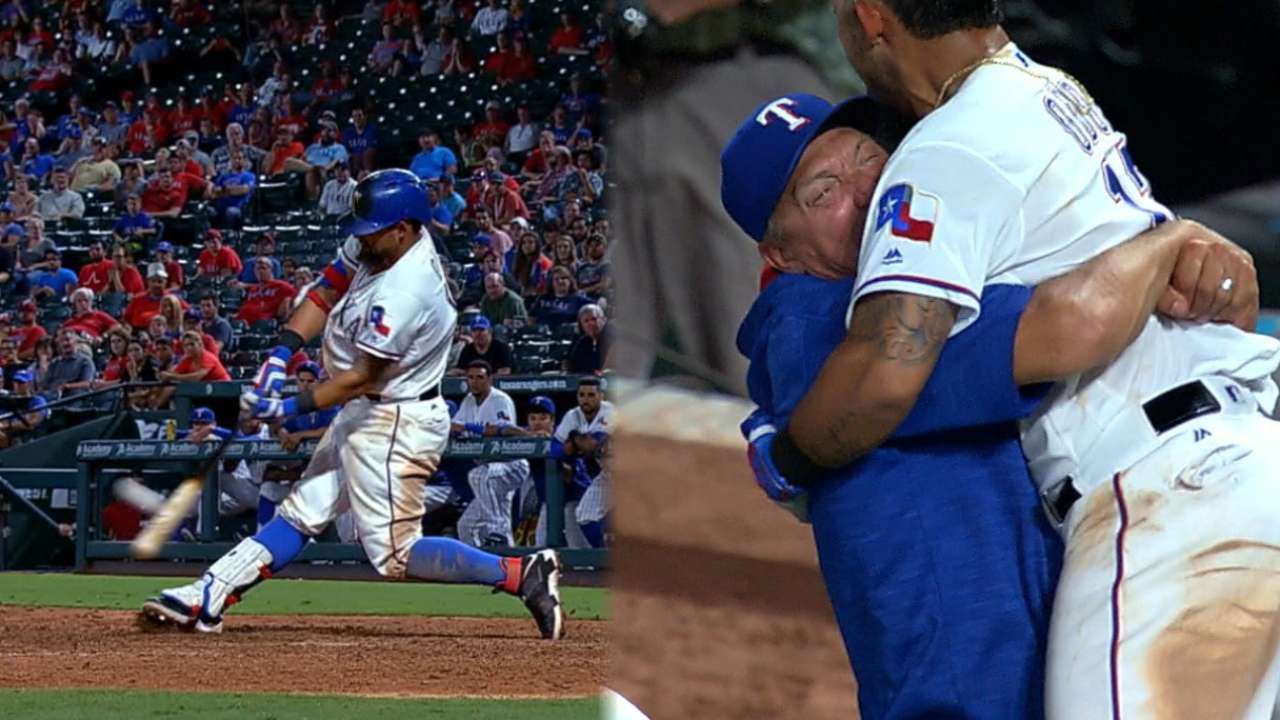 The Rangers are headed to the postseason for the second consecutive season after winning the AL West. As this will be the first time that many fans across the Majors will be focusing on their roster, here's our attempt to learn the origins of second baseman Rougned Odor.
Rougned Odor, 2B
Born: Maracaibo, Zulia, Venezuela
DOB: 2/3/94
Minors: Spokane (A-), Hickory (A), Myrtle Beach (A+), Frisco (AA), Round Rock (AAA)
Path to Texas: Odor signed with Texas in 2011 as an amateur free agent and debuted with the Rangers in 2014.
Trophy case: Odor has won AL Player of the Week honors twice, and was the youngest player in the AL when he debuted in 2014.
Famous feat: Odor's competitive edge was on full display earlier this season during a melee with Toronto's Jose Bautista. "I just want to compete," Odor says of his playing style. "I don't care who's pitching. I don't care who we are playing. I just want to compete and win. That's it. I'm going to do everything I can to win the game. That's just how I am."
You might not know: Odor represented the Venezuelan state of Zulia in a national Little League competition at the age of 3.
Six degrees of Willie Aikens: Odor recorded his first career hit on May 9, 2014, against Red Sox right-hander Clay Buchholz.
"My dad always told me to play hard -- no matter what. All the time. Play hard. That's something you can always control," Odor says with conviction. "Always respect the other team, but play hard. Run hard. Do everything hard. Even when you're not feeling good or you're having one of those days, that's when it's most important if you want to respect the game."
Offseason hobby: Odor enjoys riding horses at his family's ranch in Venezuela. "I love horses," says Odor. "And now I have my own. I have four quarter horses that I ride and take care of in the offseason. When I am on a horse, I just forget about everything else. I'm totally relaxed."
Nickname: "Rougie."
Cash Kruth is a reporter for MLB.com. Follow him on Twitter at @cashkruth This story was not subject to the approval of Major League Baseball or its clubs.