Before he was postseason-bound: Carlos Santana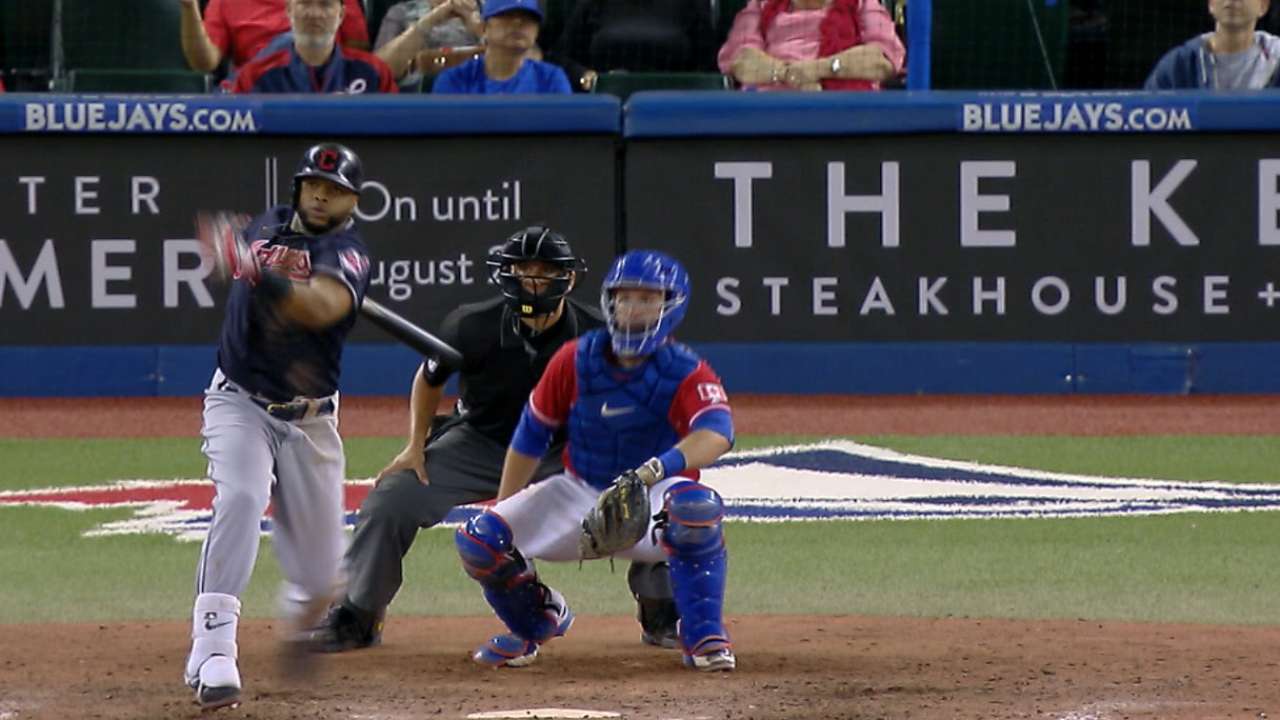 The Indians are headed to the postseason for the first time since 2013 after winning the American League Central. As this will be the first time that many fans across the Majors will be focusing on their roster, here's our attempt to learn the origins of slugger Carlos Santana.
Carlos Santana, 1B/DH
Born: Santo Domingo, Distrito Nacional, Dominican Republic.
DOB: 4/8/86
Minors: Ogden (Rookie), Vero Beach (A+), Great Lakes (A), Inland Empire (A+), Kinston (A+), Akron (AA), Columbus (AAA).
Path to Cleveland: Santana was signed by the Dodgers as an amateur free agent in 2004 and was traded to Cleveland in 2008 with Jon Meloan for Casey Blake.
Trophy case: Santana earned down-ballot MVP votes in 2013 and was named AL Player of the Week for July 27, 2014.
Famous feat: Santana debuted on June 12, 2010, hitting third in Cleveland's batting order. He was the first Indians player to do so since 1977.
You might not know: Santana was sought after because of his bat and versatility, and showed the latter by playing catcher, second, third and outfield in his first professional season.
Six degrees of Willie Aikens: Santana spent 2007 catching Dodgers left-hander Clayton Kershaw at Class A Great Lakes.
"You're talking about a guy who's one of the top prospects in all of Minor League Baseball," then-general manager Mark Shapiro said upon Santana's debut. "He's a switch-hitting, run-producing catcher with the chance to impact the game on both sides. He's extremely aggressive with the bat but also doesn't swing and miss very often. … He's certainly a guy who's going to be fun to watch."
Turn three: Santana started a triple play in 2011 against the White Sox, fielding a popup bunt in front of home and then catching runners at first and second.
Growing into his power: Santana reached the 30-homer plateau this season for the first time in his career.
Cash Kruth is a reporter for MLB.com. Follow him on Twitter at @cashkruth. This story was not subject to the approval of Major League Baseball or its clubs.