Before he was postseason-bound: Trevor Bauer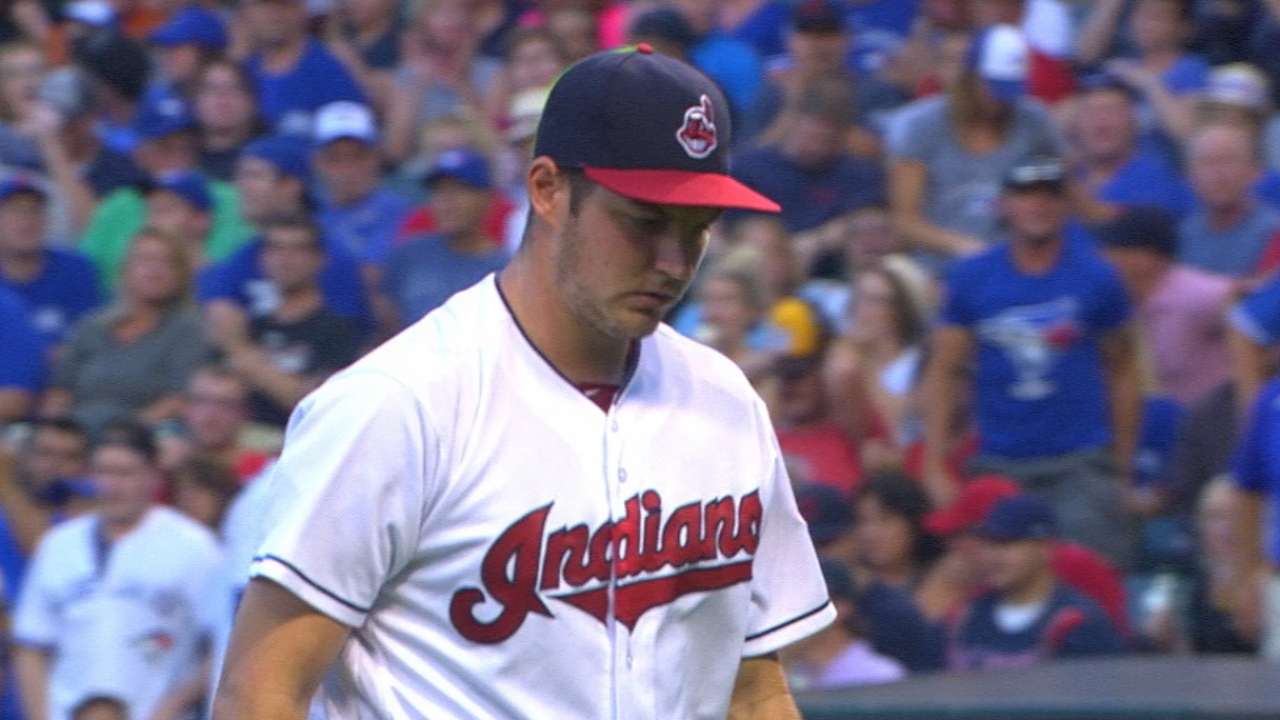 The Indians are headed to the postseason for the first time since 2013 after winning the American League Central. As this will be the first time that many fans across the Majors will be focusing on their roster, here's our attempt to learn the origins of pitcher Trevor Bauer.
Trevor Bauer, RHP
Born: North Hollywood, Ca.
DOB: 1/17/91
HS: William S. Hart (Calif.) High School
College:UCLA
Minors: Visalia (A+), Mobile (AA), Reno (AAA), Columbus (AAA)
Path to Cleveland: Bauer was selected No. 3 overall in the 2011 Draft by the D-backs. He was acquired by Cleveland in 2012 in a three-way trade also involving the Reds.
Trophy case: Bauer won multiple collegiate awards, including the 2011 Golden Spikes Award.
Famous feat: Bauer is well known for his pitching style, as well as his pitching workout and warmup regimen. He is devoted to long toss.
You might not know: Bauer once told Sports Illustrated he has experimented with up to 19 different pitches.
Six degrees of Willie Aikens: Bauer pitched his college ball at UCLA with Pirates right-hander Gerrit Cole, who was taken No. 1 overall by Pittsburgh in 2011.
"I told them all: 'This is what I do, it's what I believe in, and if you let me stick with it, I'll pitch in the Major Leagues for 20 years. Some were open. Some weren't. But they needed to know what they were getting into," Bauer told Sports Illustrated in 2011 regarding his pitching workout.
Helping himself: Bauer led the AL in fielding percentage for much of the season, displaying the athleticism that many scouts loved about him as a collegian.
Workout with Bauer: Bauer uploads some of his workouts on YouTube.
Cash Kruth is a reporter for MLB.com. Follow him on Twitter at @cashkruth. This story was not subject to the approval of Major League Baseball or its clubs.