Pollock (groin strain) won't return in 2016
CF was aiming for final series; De La Rosa to resume throwing in Dec.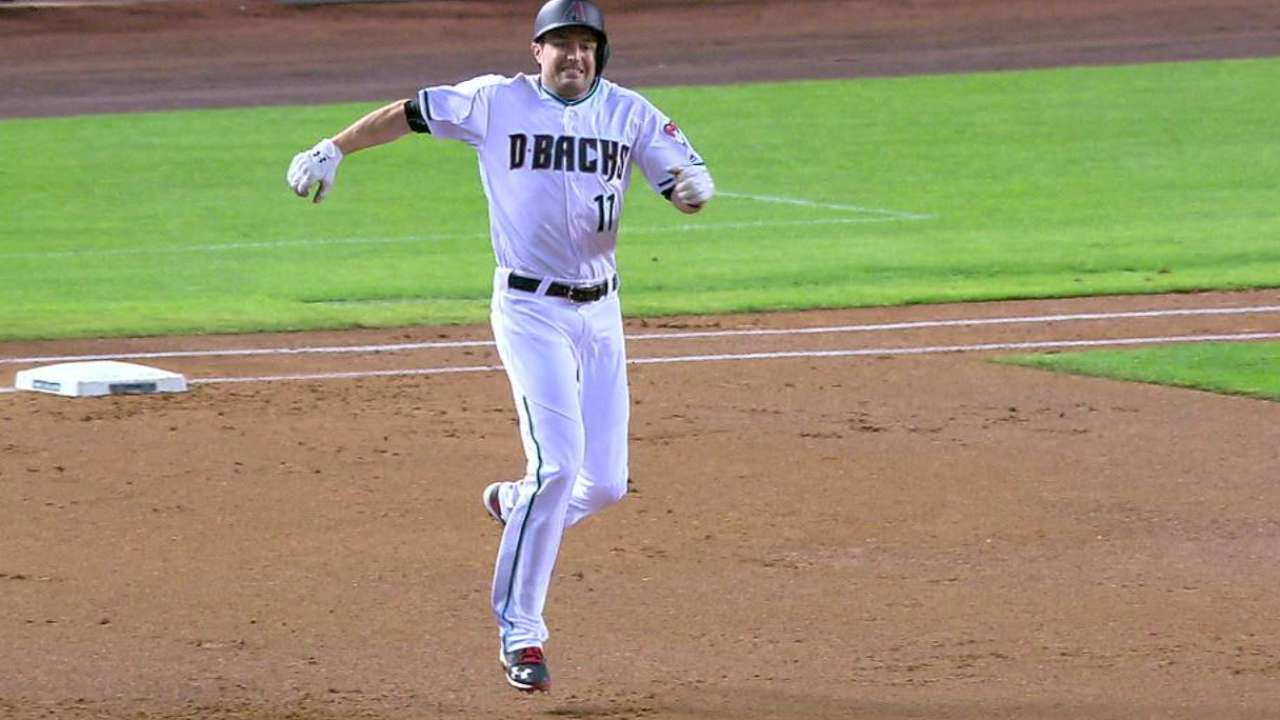 PHOENIX -- Since the day A.J. Pollock strained his left groin, the D-backs center fielder has been focused on returning.
That's not going to happen until 2017.
Pollock ran the bases before Friday's game against the Padres, but sustained another setback. The D-backs then decided he won't play in this final series of the season.
"He ran fine on the grass and then when he ran on the bases, he felt it again, so we shut him down," manager Chip Hale said. "He will not be getting in any of the games this weekend, unfortunately. It was disappointing for him. He felt really good the last three or four times he ran, felt like he was giving it all, just on the dirt he could feel it."
Pollock hit .244 with two homers and four RBIs in 12 games this season. He didn't play his first game of the year until Aug. 26 after missing nearly five months with a fractured right elbow. His return didn't last long, as Pollock suffered the groin strain on Sept. 9.
Even with Arizona out of playoff contention in the final weeks of the season, Pollock continued to try to get back into action before the end of the year. But this injury, which Pollock said he was told can last anywhere from 10 days to three weeks, won't allow him to do that.
"I think my expectations were just way higher," Pollock said. "Every day, coming in, it's been feeling pretty good, and I'm expecting I'm going to show up the next day and it's going to be gone, but I guess that's not how this injury works. It's kind of slow, getting a little bit better every day and then, finally, you can play."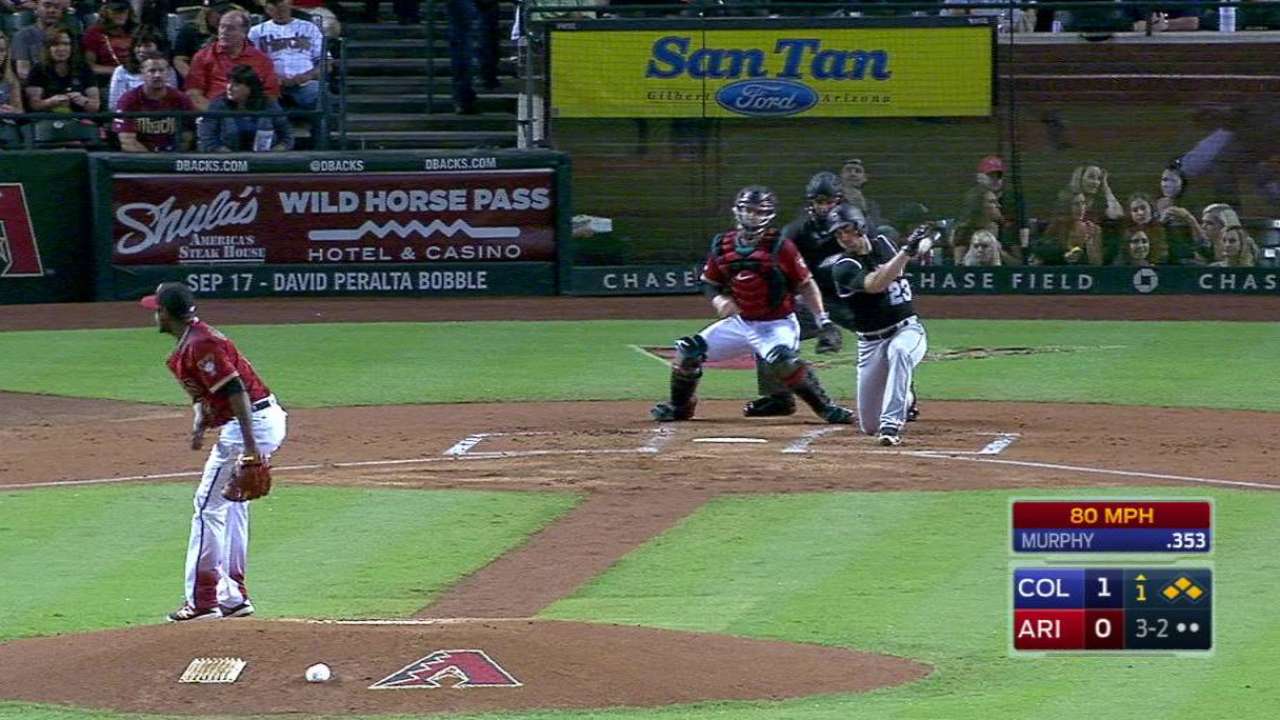 De La Rosa won't throw until December
Rubby De La Rosa underwent a stem cell injection in his right elbow earlier this week after visiting with Dr. James Andrews in Florida. The right-hander said he won't resume throwing until December.
"Right now, it feels good," De La Rosa said. "Hopefully after that, it will feel better and feel good."
De La Rosa had never undergone a procedure similar to the stem cell injection, but he is no stranger to elbow injuries. He had Tommy John surgery on the same elbow in 2011 while with the Dodgers.
After De La Rosa resumes throwing in two months, he said he'll have a better idea of whether the treatment worked or if surgery will be needed. However, that may not be determined until closer to Spring Training.
De La Rosa went 4-5 with a 4.26 ERA in 13 games (10 starts) this season.
Jake Rill is a reporter for MLB.com based in Phoenix. This story was not subject to the approval of Major League Baseball or its clubs.