Before he was postseason-bound: Corey Kluber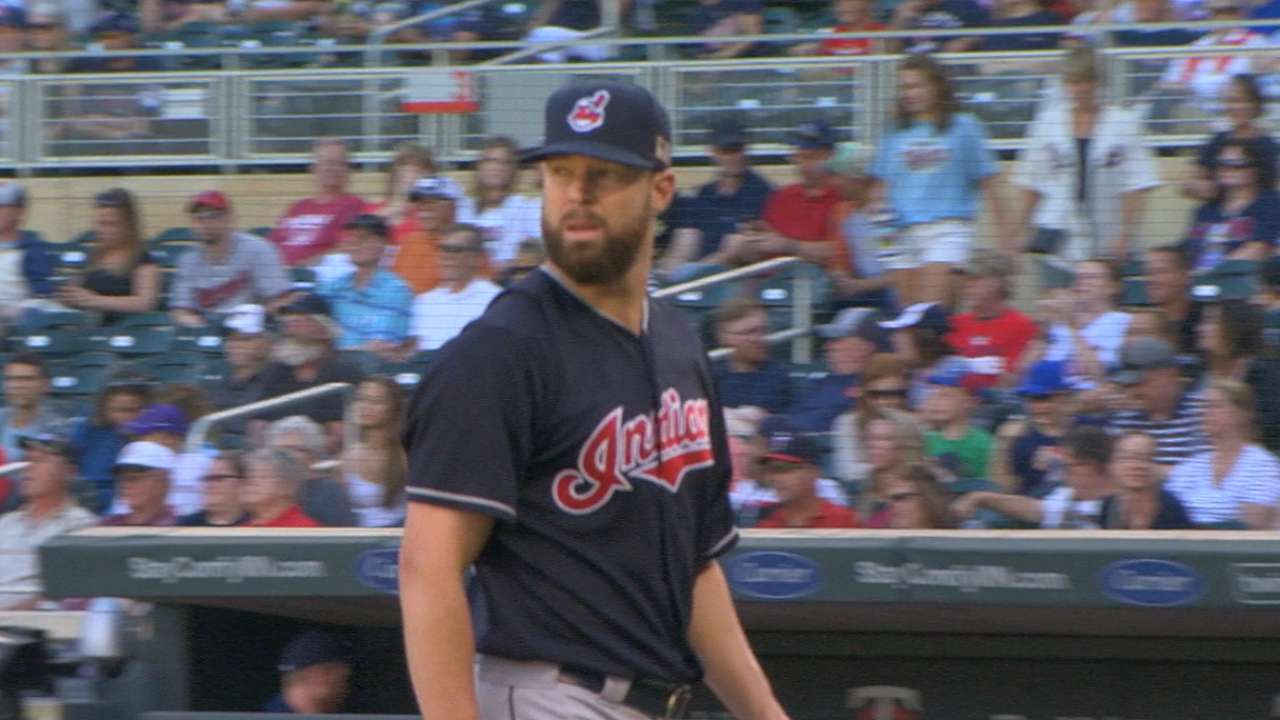 The Indians are headed to the postseason for the first time since 2013 after winning the American League Central. As this will be the first time that many fans across the Majors will be focusing on their roster, here's our attempt to learn the origins of ace Corey Kluber.
Corey Kluber, RHP
Born: Birmingham, Ala.
DOB: 4/10/86
HS: Coppel (Texas) High School
College: Stetson University
Minors: Eugene (A-), Fort Wayne (A), Lake Elsinore (A+), San Antonio (AA), Akron (AA), Columbus (AAA)
Path to Cleveland: Kluber was selected by the Padres in the fourth round of the 2007 Draft before being traded to the Indians in a three-way trade also involving the Cardinals.
Trophy case: Kluber won the 2014 AL Cy Young Award and was a first-time All-Star in 2016.
Famous feat: Kluber struck out a career-high 18 batters on May 13, 2015, tying Bob Feller's 77-year franchise record for most in one game.
You might not know: Kluber went undrafted after high school because he developed a stress fracture in his elbow, which required surgery.
Six degrees of Willie Aikens: Aside from Kluber, David Price is the only other pitcher from the 2007 Draft class to win a Cy Young Award. Price was picked No. 1 and Kluber No. 134. In between, 41 pitchers were selected.
"You can't have a better guy setting the standard for the pitching staff," GM Chris Antonetti said after Kluber won his Cy Young Award.
Rough start: Kluber debuted for Stetson University in 2005, posting a 7.82 ERA in 25 innings.
Outdated scouting report: "His ceiling is as a back-end starter." -- Baseball America
Cash Kruth is a reporter for MLB.com. Follow him on Twitter at @cashkruth. This story was not subject to the approval of Major League Baseball or its clubs.