Before he was postseason-bound: Francisco Lindor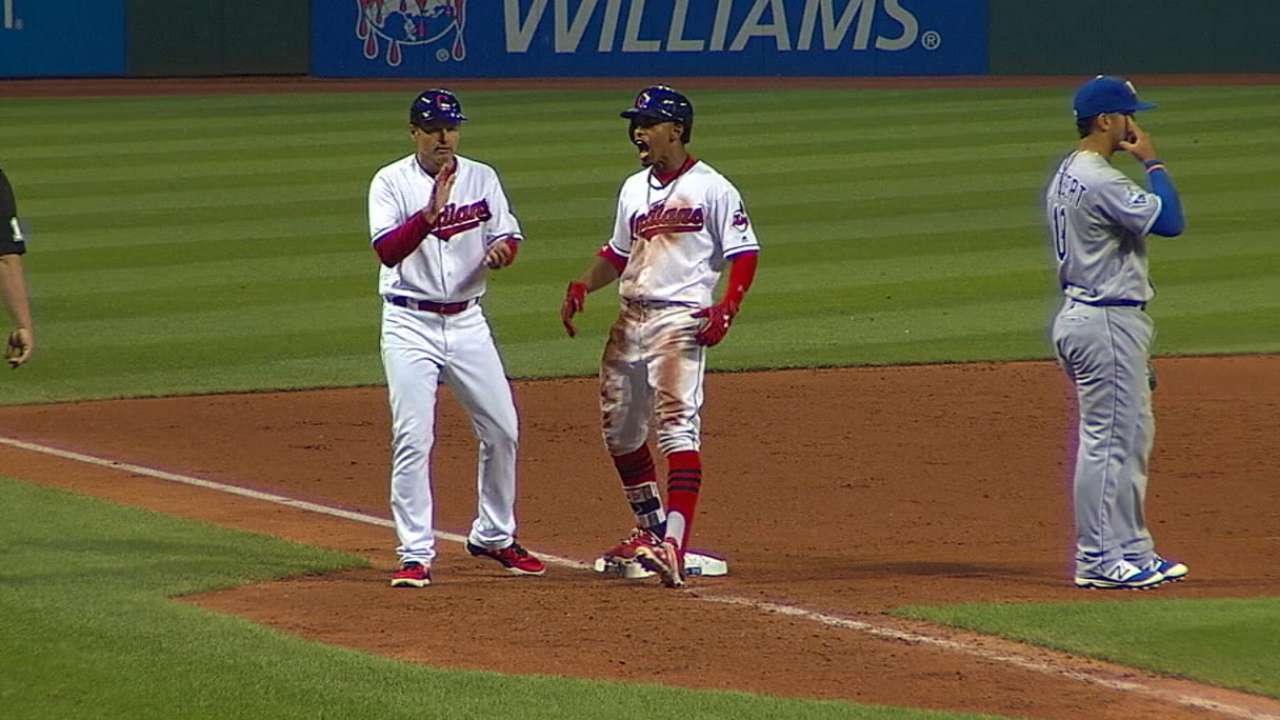 The Indians are headed to the postseason for the first time since 2013 after winning the American League Central. As this will be the first time that many fans across the Majors will be focusing on their roster, here's our attempt to learn the origins of shortstop Francisco Lindor.
Francisco Lindor, SS
Born: Caguas, Puerto Rico
DOB: 11/14/93
HS: Montverde Academy (Fla.)
Minors: Mahoning Valley (A-), Lake County (A), Carolina (A+), Akron (AA), Columbus (AAA)
Path to Cleveland: Lindor was drafted by the Indians No. 8 overall in 2011; he debuted in 2015.
Trophy case: September 2015 AL Rookie of the Month, 2016 All-Star.
Favorite team: Lindor grew up as a Red Sox fan and went inside the Green Monster earlier this year. He's always remembered playing at Fenway Park in video games.
You might not know: One Christmas, Lindor wanted an electric scooter but his mom got him a gold chain instead, and he was furious. Over time he learned to cherish the chain and wore it for nearly a decade throughout his baseball career.
Six degrees of Willie Aikens: Lindor was the No. 8 overall pick in the 2011 Draft, one selection ahead of Cubs utilityman Javier Baez.
"He plays the game with passion, and he's a fellow Puerto Rican player. He's bringing a lot of pride to the island here in Puerto Rico and he'll be a great player for the years to come. I'm really proud of what he's done [in 2015]."
-- Astros shortstop Carlos Correa.
Offseason hobby: Lindor enjoys cars and goes to shows with his father, who is a big car guy. Lindor's first job was cleaning his dad's car in the backyard.
First car: A Mercedes SUV, though he didn't yet have his license because his dad was afraid he'd get sidetracked from baseball. He had his dad drive him around so he could experience it.
Cash Kruth is a reporter for MLB.com. Follow him on Twitter at @cashkruth. This story was not subject to the approval of Major League Baseball or its clubs.