Before he was postseason-bound: Rick Porcello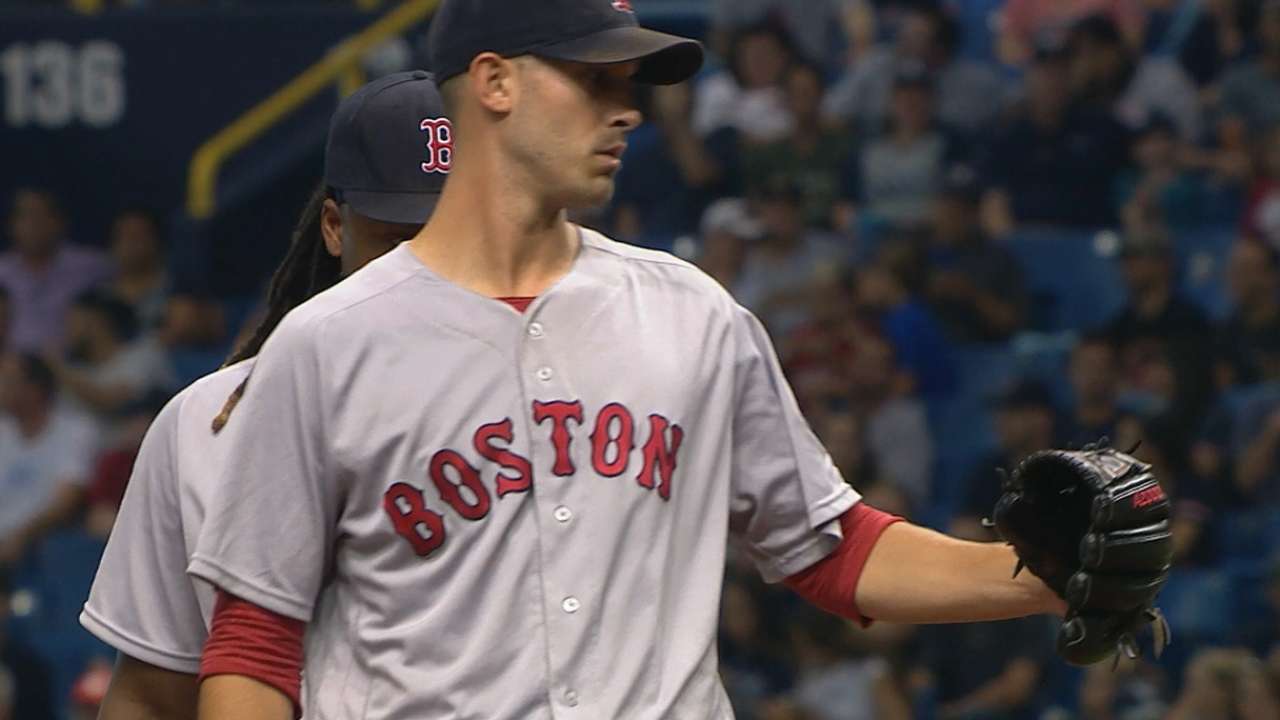 The Red Sox are headed to the postseason for the first time since winning the World Series in 2013, after winning the American League East. As this will be the first time that many fans across the Majors will be focusing on their roster, here's our attempt to learn the origins of ace Rick Porcello.
Rick Porcello, RHP
Born: Morristown, N.J.
DOB: 12/27/88
HS:Seton Hall Preparatory School, (West Orange, NJ)
Minors: Lakeland (A+), Toldeo (AAA)
Path to Boston: Was selected by the Tigers in the first round of the 2007 Draft; traded to the Red Sox for Yoenis Cespedes, Alex Wilson and Gabe Speier on Dec. 11, 2014.
Trophy case: 2006-'07 Gatorade National Baseball Player of the Year, American League Rookie of the Month (May 2009)
Famous feat(s): During his senior year at Seton Hall Preparatory School, Porcello threw a perfect game against Newark Academy on May 12, 2007.
You might not know: Porcello is the maternal grandson of Sam Dente, who played for the Cleveland Indians in the 1954 World Series.
On the Fly: Porcello is an avid fly fisherman who fishes often with his dad and brothers in New Jersey and around New England.
"Fly fishing and baseball have a strong past and strong history," Porcello said. "The guy right in the middle of that is Ted Williams. Playing here at Fenway and fishing at some of the same rivers he did is pretty cool."
Put me in Coach: Porcello loves being a pitcher, but said if he could play any other position it would be center field.
"I'd try to go out there and play like Jackie [Bradley Jr.] and have a Superman cape on my back and climb walls," said Porcello.
Quinn Roberts is a reporter for MLB.com based in Boston. This story was not subject to the approval of Major League Baseball or its clubs.