MLB.com Columnist
Phil Rogers
5 challenges for Cubs with Epstein locked in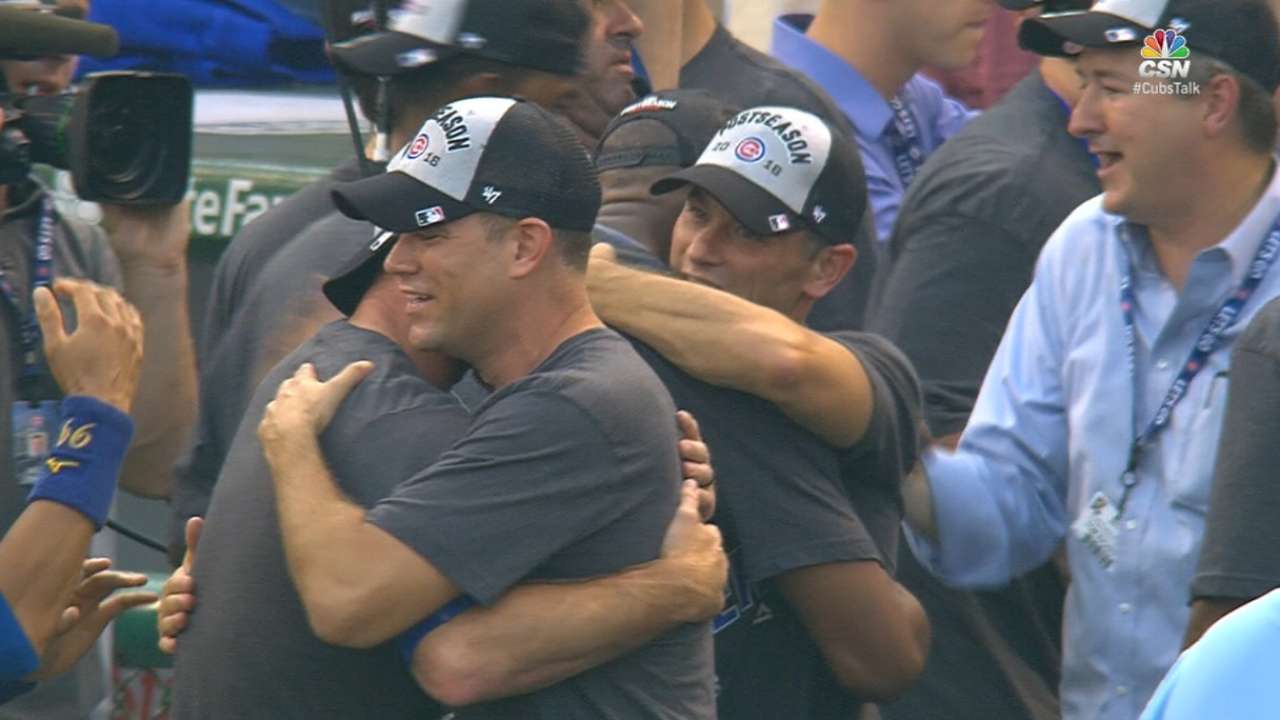 Ninety-five wins a year. That was the Red Sox's goal in the Theo Epstein years, because they were competing against the Yankees. As staggering as that number seems, the Red Sox were actually underselling the greatness of the Yanks.
In the Derek Jeter era, the Yankees averaged 97 wins over the course of 17 seasons. That's the same total that the Braves averaged over 14 full seasons in their great run during the Glavine-Smoltz-Maddux years.
• Get official postseason gear
The Cubs have taken their first steps toward establishing themselves as a powerhouse, piling up victories with a young team, a resourceful front office and strong ownership that is growing revenues.
They won 97 games in 2015, and they enter the last four games of this season having already won 101, the most in the Major Leagues. Will we look back on the Cubs a decade down the road and see that they followed the same path as baseball's most consistent winners?
When Tom Ricketts extended Epstein's contract for five years on Wednesday, paying him about $10 million a year, it was a no-brainer for all parties involved. Epstein, whose title is president of baseball operations, seemed happiest about the news that general manager Jed Hoyer and vice president of player personnel Jason McLeod are also expected to get extensions that run through 2021.
The people most responsible for building the Cubs are being paid at the top of the scale in a business where executives have historically been paid like players who hit seventh or eighth in the lineup. Ricketts is changing the way front-office staff is valued, and that makes it a little bit harder for clubs to pry away those who work alongside Epstein.
Epstein's challenge was clear when he arrived in Chicago in October 2011. He had to improve the organization in almost every way while creating what he called a "player-development machine.''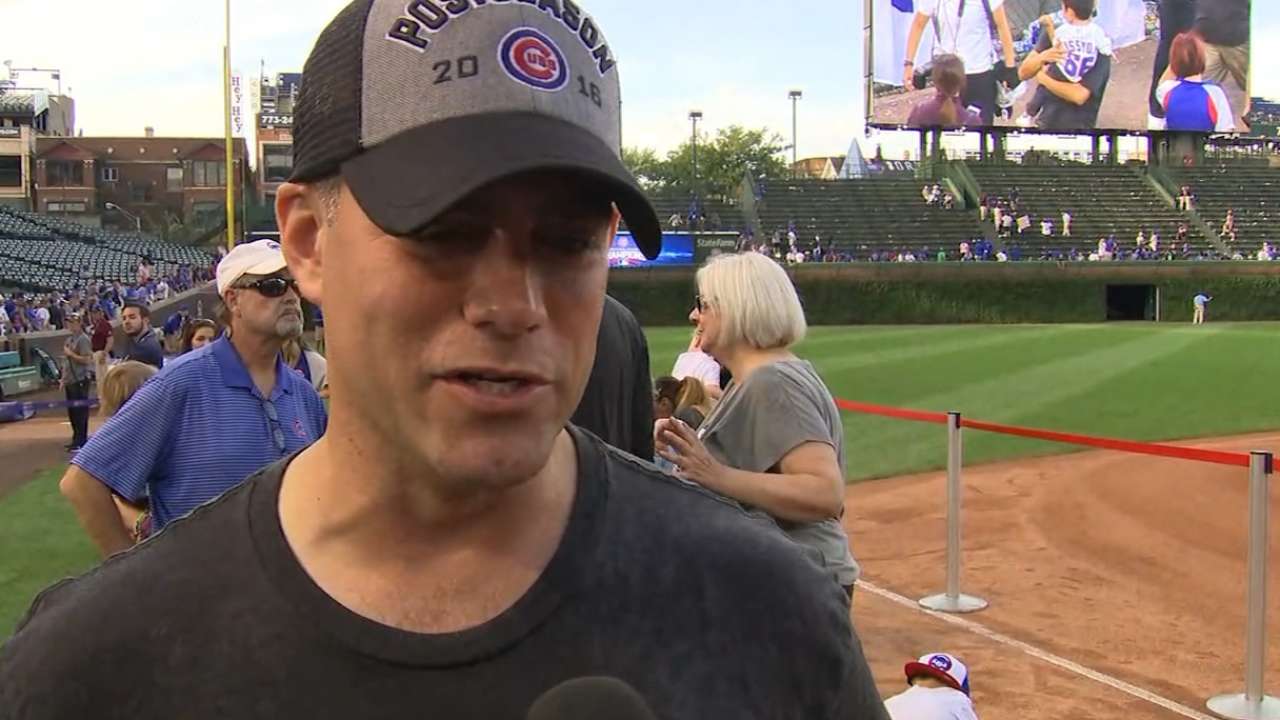 He's done that in A-plus fashion, thanks in large part to shrewd trades that brought Anthony Rizzo, Addison Russell, Jake Arrieta, Kyle Hendricks, Dexter Fowler and Carl Edwards Jr. to Wrigley Field. But the challenges that lie ahead are crucial if Epstein is to continue to under-promise and over-deliver. Among them:
1. Find pitching
McLeod and his scouts have done a great job identifying and developing position players, with Kris Bryant and Kyle Schwarber at the front of a long line. But the Cubs have had to spend heavily to create the rotation that has a 2.93 ERA, the best in the Majors.
Lefty Rob Zastryzny is the only pitcher from Epstein's five Drafts to reach the big leagues. The organization's best pitching prospects are at least a couple of years away, but life will be smoother for the Cubs if they produce some impact arms from a group that includes Dylan Cease, Duane Underwood, Oscar De La Cruz, Trevor Clifton and Thomas Hatch (who threw 23 consecutive scoreless innings for Oklahoma State in this year's NCAA playoffs).
2. Keep Arrieta
The 2015 National League Cy Young Award winner will be a potential free agent after next season. Arrieta will be 32 when he throws his first pitch in '18, his first season with a long-term contract (unless the Cubs extend him), and Epstein seems unlikely to give him the seven-year deal he said in May that he deserves.
Arrieta hasn't pitched as well since then (9-8, 4.05 ERA in his past 20 starts, including Wednesday's clunker in Pittsburgh) so perhaps he'd be more open to a deal this offseason. If the Cubs let him reach the free-agent market, they'll probably lose him for a compensation pick. Look for Arrieta to use the upcoming postseason to remind everyone why he's a pitcher you want in future Octobers.
3. Thin the herd wisely
Rizzo was a 23-year-old .245 career hitter when the Cubs signed him to a $41 million contract in Spring Training 2013. It was the kind of deal they'd no doubt like to do in the near future with Hendricks, Bryant, Russell, Schwarber, Javier Baez and Willson Contreras, among others. Not all players will be open to trading potential earning power for security, of course, but these decisions could play a role as the Cubs choose who to build around and who to trade.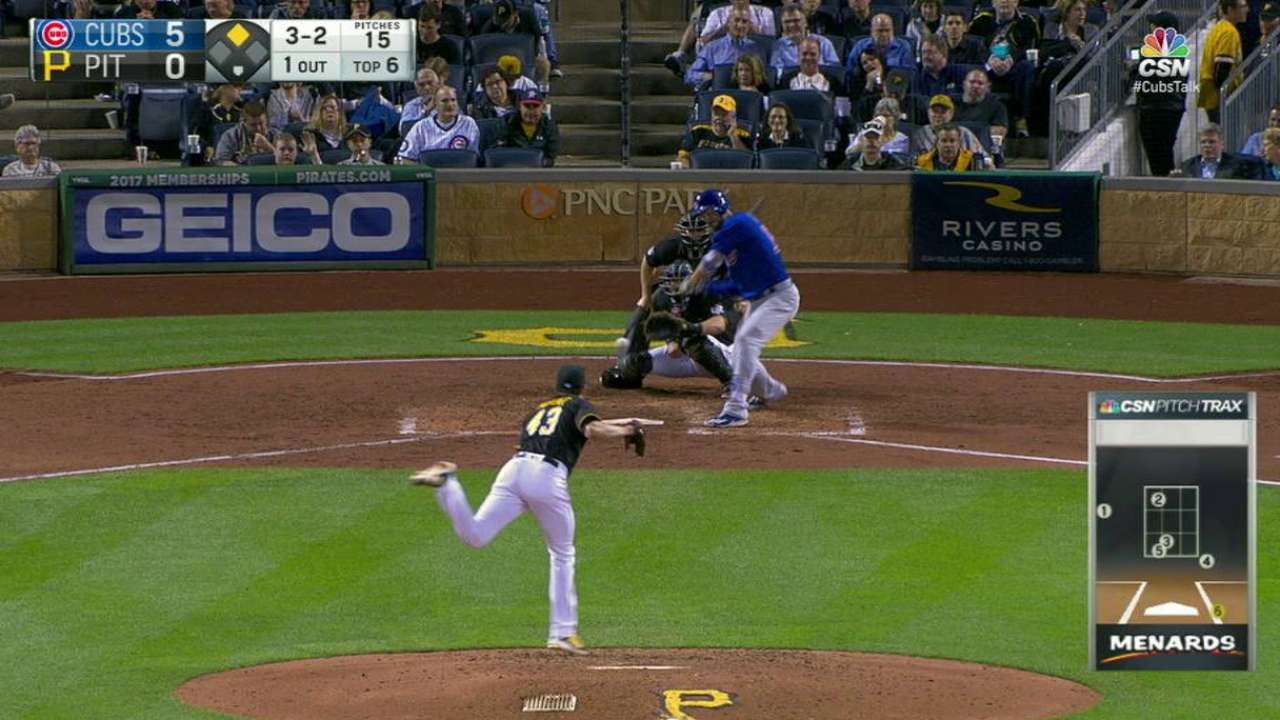 How long can Baez remain in a super-utility role? Is there room to bring back Fowler with Schwarber returning to health, the outfield already crowded and Albert Almora an emerging option in center field? The fight for jobs and playing time will become extreme in the next few years, forcing the Cubs to offload some established guys for arms or prospects.
4. Win an international bidding war
With a new television contract -- or maybe their own regional sports network -- set to come in 2020, the Cubs could try to sign possible free agents like Manny Machado, Bryce Harper, Clayton Kershaw and David Price after the '18 season (the last two have opt-out clauses in longer deals), but it's Japanese ace/slugger Shohei Otani who could make the biggest splash, perhaps even sooner.
Otani is 22 and in his fourth season with the Hokkaido Nippon-Ham Fighters in Japan's Pacific League. He throws in the high-90s with polish and a nasty splitter, which is how he's compiled a 10-4 record and a 1.86 ERA this season, striking out 174 in 140 innings. But Otani can play outfield and often serves as the DH when he's not pitching. He's hit 22 home runs and currently leads the league with a 1.004 OPS.
The Fighters have his rights through 2019, but Otani is so popular in Japan that they might yield to public pressure by making him available to Major League teams sooner. An American League team would have an easier time accommodating a two-way player -- but you know Joe Maddon would find a way to use Otani on days he's not starting.
5. Reward Rizzo
The Cubs control their cornerstone player as long as they do Epstein. Now's not the time to worry about him being underpaid, but Epstein should guarantee the 2020 and '21 club options as they approach, while also tacking on years that will keep Rizzo contented throughout the team's run. In other words, give him the Jeter treatment. He's earning it.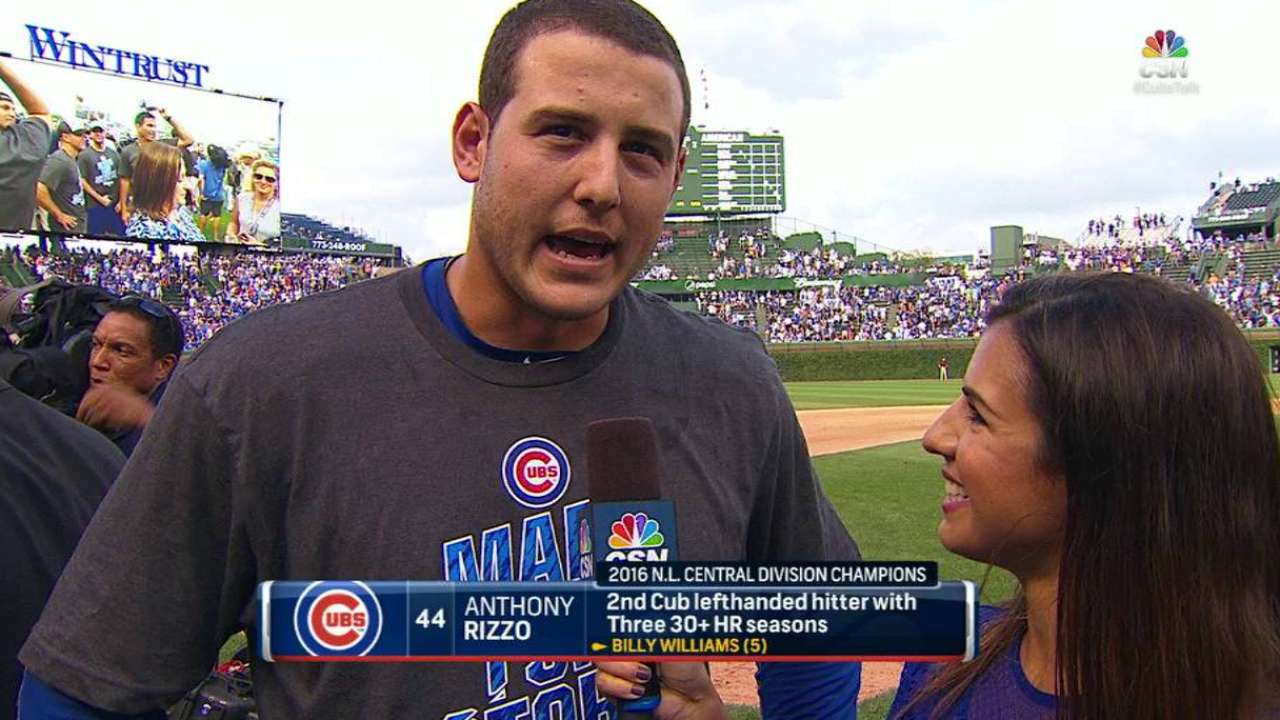 Phil Rogers is a columnist for MLB.com. This story was not subject to the approval of Major League Baseball or its clubs.