Bigger than a game: Marlins, city unite amid tragedy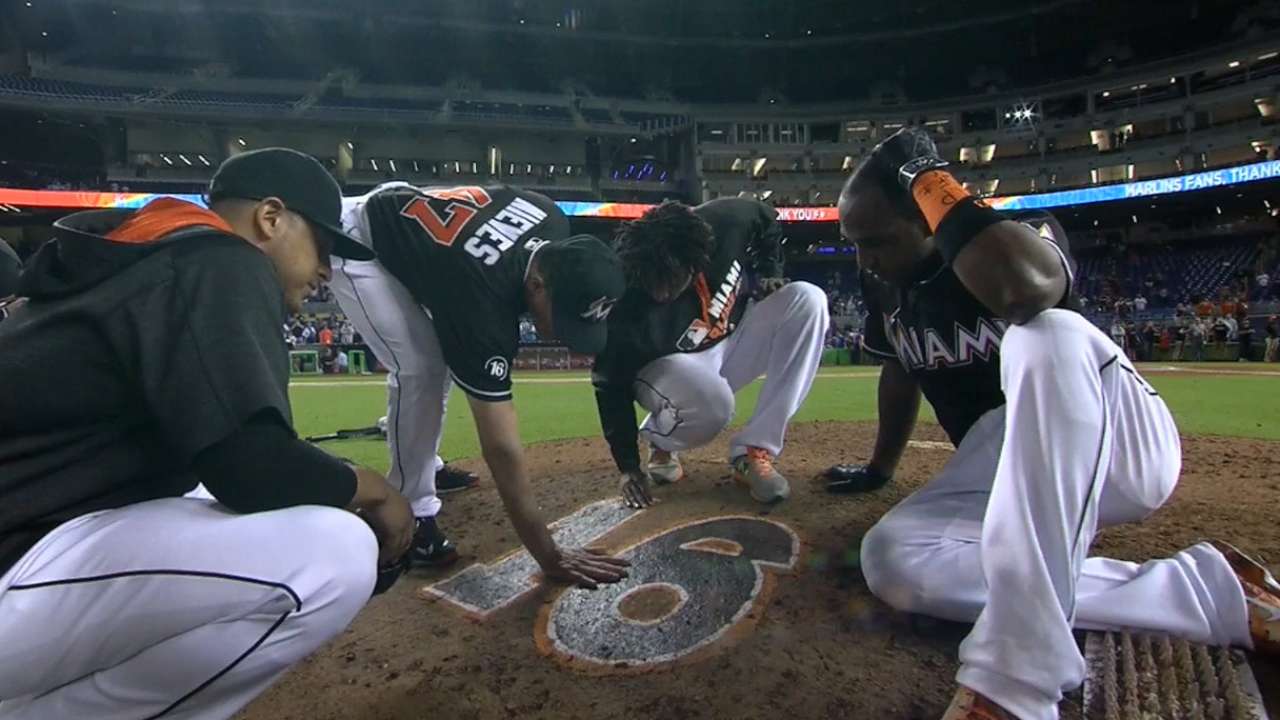 MIAMI -- The emotionally draining three-game series ended on Wednesday night where it started, with grieving players gathering on the mound and in their own way paying respect to Jose Fernandez.
With their 5-2 loss to the Mets at Marlins Park, Miami is officially eliminated from National League Wild Card contention. But in the darkest hour, the players never lost sight of the importance to bond together in the face of tragedy.
"I feel everybody came together," said third baseman Martin Prado, the glue to the club. "I've never seen anything like this -- how we came together. I've never seen anything like this. How we created that bubble, and we were trying to protect ourselves and care about every single guy in this room. The entire organization, the city of Miami, it seems to me the human part of everybody in this room came along throughout this entire situation."
The tears haven't stopped since Fernandez and his two friends died in a boating accident on Sunday morning.
And for the third straight day, the Marlins played with heavy hearts and Fernandez's No. 16 on their uniform tops. On Monday night, all the players wore Fernandez jerseys. In the two games since, they sported patches on their sleeves with 16 on them.
The Marlins finished 40-40 at Marlins Park, with Fernandez going 12-2 in his starts. The club is now 78-80 with three games to go.
Just a few days ago, the Marlins were hoping to ride Fernandez's arm and energy for a last-gasp postseason push. Instead of playing meaningful games in October, the team will be attending its All-Star pitcher's funeral on Thursday before boarding a flight to Washington D.C. to close out the season against the Nationals.
"I think guys are giving us everything they've got," manager Don Mattingly said. "It's just not a lot coming out right now. These last few days have been kind of draining for everyone here. It's a lot tougher for [families], obviously, besides us. There are other people that have it a lot tougher."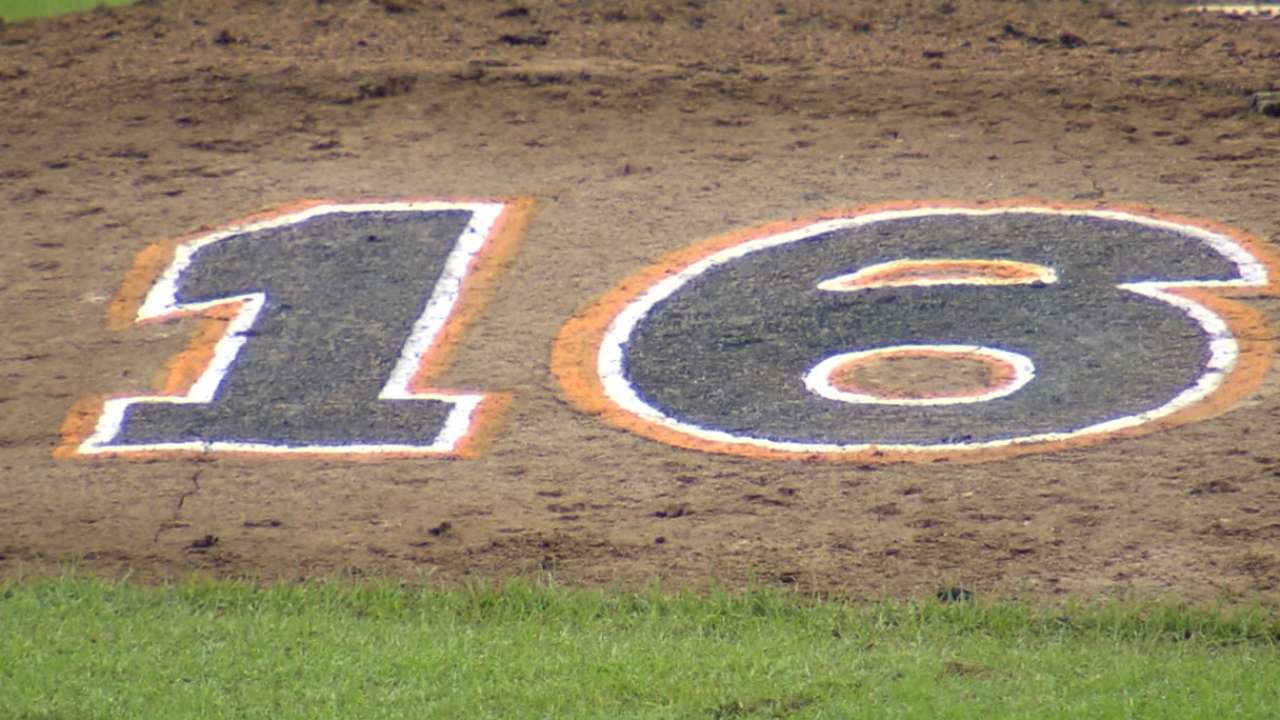 The players fell short of reaching the postseason, but they stepped up and expressed their appreciation to the fans after the game. Many players tossed T-shirts, batting gloves and baseballs to those gathered around the dugout. They handed extra bats to anyone interested in something to remember the night and season.
Groups of players went back to the mound, touching the dirt, paying respect to Fernandez.
Those remaining chanted: "Jose! Jose! Jose!"
Mattingly on Monday night kissed the pitching rubber. But on Wednesday, he stayed behind, giving his players their time.
"I didn't go back out," Mattingly said. "I saw the boys out there. They had their own way to deal with this, to get through this. It's good to see them come together and support each other."
Joe Frisaro has covered the Marlins for MLB.com since 2002. He writes a blog, called The Fish Pond. Follow him on Twitter @JoeFrisaro and listen to his podcast. This story was not subject to the approval of Major League Baseball or its clubs.