Foltynewicz ends his season on a strong note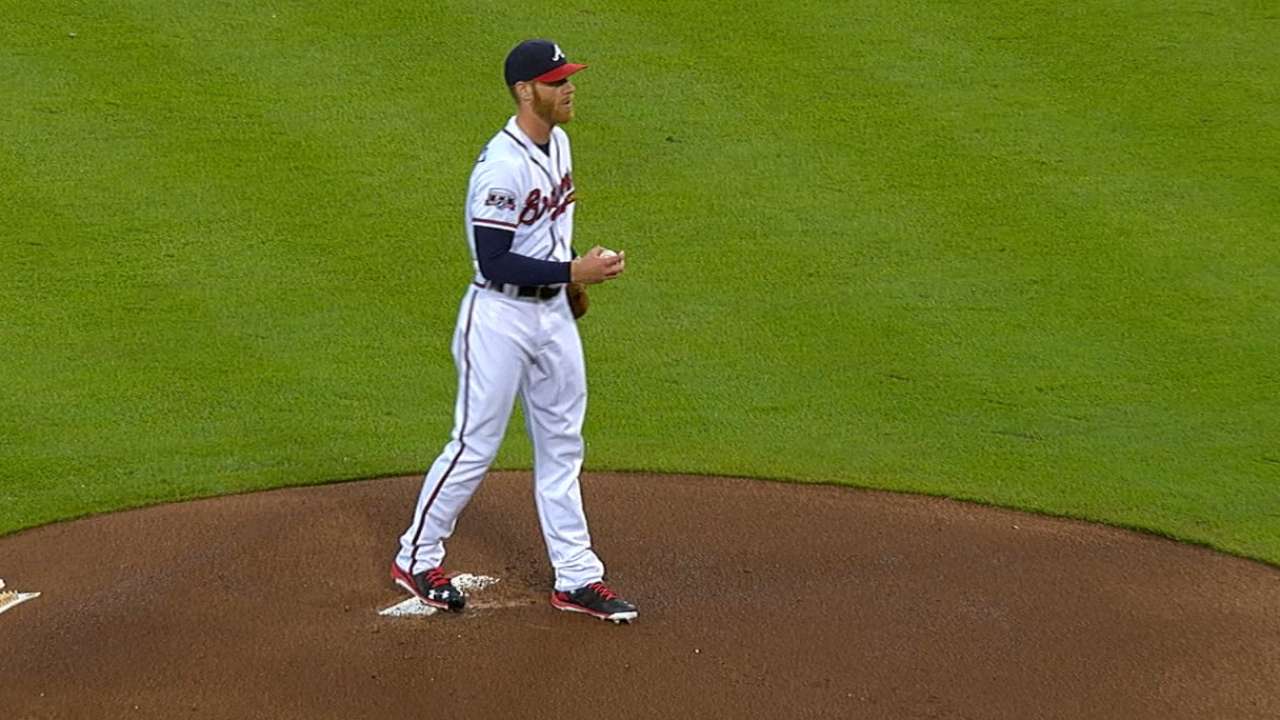 ATLANTA -- A little over two weeks ago, when a line drive from Marcell Ozuna struck Mike Foltynewicz's left calf and knocked him out of the game, it was unclear if Foltynewicz would pitch for the Braves again in 2016.
But in Wednesday's 12-2 win over the Phillies at Turner Field, the right-hander returned from his left calf contusion and made his final start of the season under his own terms, allowing one run on two hits across five innings.
"Everything felt good today," said Foltynewicz, who extended his winning streak to a career-best five. "I was just really happy to be out there. I kept them off balance the whole night."
Foltynewicz sat at 98 mph with his fastball for most of the game and effectively mixed in his slider and curveball. The 24-year-old's aggressiveness led him to retire the first seven batters he faced on just 25 pitches.
Then, with one out in the third, Aaron Altherr became the first Philadelphia batter to reach base when he singled to center. The right fielder advanced to second base on a sacrifice bunt and then scored after a pair of wild pitches, Foltynewicz's 12th and 13th of the season.
But unlike at certain times throughout this season, the right-hander didn't allow his emotions to get the best of him, inducing a groundout to end the inning.
"There were a lot of ups and downs again this year, but just from the mental aspect of the game, I was really trying to slow things down when I'm pitching and breathing," he said. "I'm just trying to execute a pitch at a time. I think that was a really big step for me this year."
Pat James is a reporter for MLB.com based in Atlanta. This story was not subject to the approval of Major League Baseball or its clubs.