Mackanin hopes Phils can add veteran bat in offseason
ATLANTA -- It is campaign season and Phillies manager Pete Mackanin is stumping hard for the Phillies to add at least one hitter before Spring Training.
He will have the opportunity to make his case Friday, when the Phillies' front office meets with Mackanin and the coaching staff about next season.
"Basically, having talked to the rest of the coaching staff, we're all pretty much in agreement with what our needs are," Mackanin said before Tuesday night's game against the Braves at Turner Field. "We need more hitting. I'm anxious to hear from [Phillies general manager] Matt [Klentak] and from [Phillies president] Andy [MacPhail] and if there's an owner there, we'd like to hear what they have to say."
Mackanin said he is encouraged with what he has seen this season from Odubel Herrera, Maikel Franco, Cesar Hernandez and Freddy Galvis, but he has said for some time the Phillies need a consistent and reliable hitter in the middle of the lineup that can relieve pressure the team's young hitters might be feeling.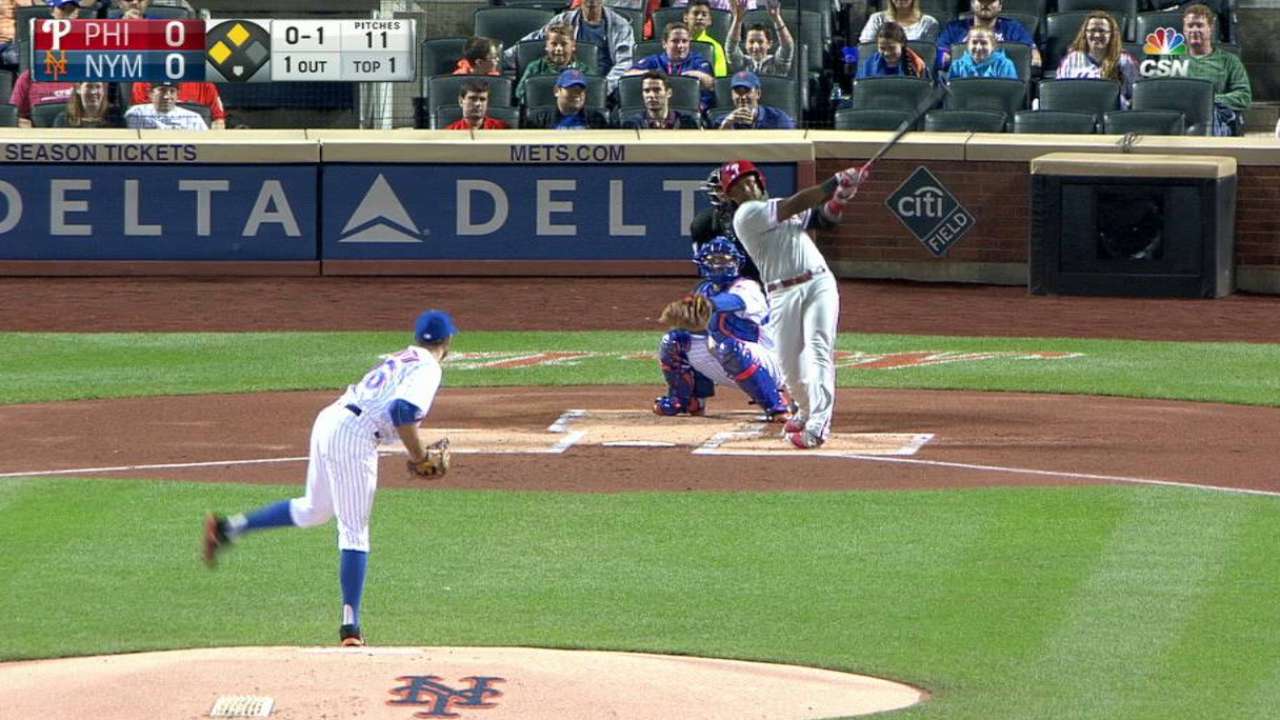 "You look at when [Matt] Kemp joined [the Braves]," Mackanin said. "They all went off. They're all hitting. They've scored more runs than anybody I think since the All-Star break. Last year with [Yoenis] Cespedes, he joined the Mets and all of a sudden they all started hitting.
"I will give those examples. I feel that's important."
The Braves ranked last in baseball, averaging 3.43 runs per game, before Kemp joined them on Aug. 2. They are fourth in baseball since then, averaging 5.14 runs per game. The Mets are 67-67 (.500) the past two seasons without Cespedes. They are 106-79 (.573) with him.
But is the Phillies' front office among the undecideds when it comes to Mackanin's campaign?
"I don't think you want to make a long-term commitment to a player that is not a game changer in your mind, if you think you have an internal option that might be better," MacPhail said this weekend, when asked about the possibility of attacking the free-agent market.
"You want to keep the flexibility there. … I think we have enough promising kids in the system that some of that offensive fix will come from within. Some of that offensive fix, we've had guys here that have sustained pretty good years, Odubel, Cesar, Cameron [Rupp], some of the answers will come from within."
But MacPhail also offered the caveat that the Phillies would not hesitate to acquire somebody, if it makes sense. They certainly will have money to spend.
"Those areas where we don't have internal solutions we're going to have the wherewithal to find external solutions," MacPhail said.
A corner outfielder seems to be the most obvious choice, if the Phillies look for offensive help.
"I know I don't want to block a prospect that has a chance to be a big part of it," Mackanin said. "If you put your eggs in that basket, [Aaron] Altherr or [Dylan] Cozens or [Roman] Quinn or [Nick] Williams -- after not having that good of a season -- that's going to be the hard part to determine. I for one think we need at least one hitter that gives you quality at-bats consistently."
Todd Zolecki has covered the Phillies since 2003, and for MLB.com since 2009. Follow him on Twitter and listen to his podcast. This story was not subject to the approval of Major League Baseball or its clubs.