Five fantasy trends for 2017
Key shifts in the baseball landscape can help fantasy owners choose wisely in next year's draft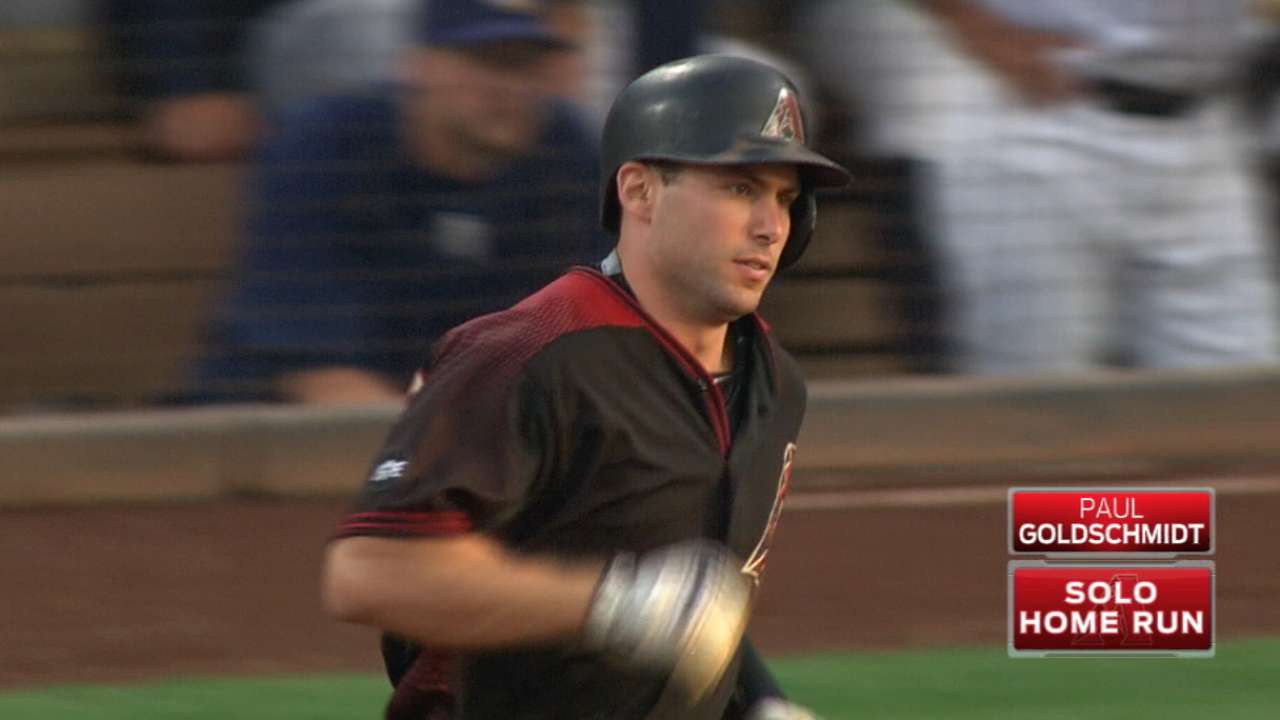 Each year, countless kitchen windows shatter on account of kids with Big League dreams. You've seen these aspiring ballplayers out on their front lawns, hurling balls against walls while pretending to close out Game 7 of a World Series. Heck, perhaps you were one of those kids. But unfortunately for you, and for most, said dreams often shatter, just like the windows, replaced by the reality of adulthood.
But thanks to fantasy baseball -- the grownup version of firing four-seamers into your parents' home -- we can all remain forever young. Through it, fans learn about, and develop attachments to, players from around the game.
As any fantasy afficionado can tell you, the 2016 MLB campaign was replete with star players and memorable moments. But still, navigating through the 162-game marathon was no jog around the bases. And in today's information age, especially, winning fantasy owners have no offseason. So sit back -- or, actually, stand up -- and root, root, root for the rest of the postseason. But as soon as it's over, next year's fantasy prep begins. When it does, make sure you use the following five trends to your advantage.
Plentiful Power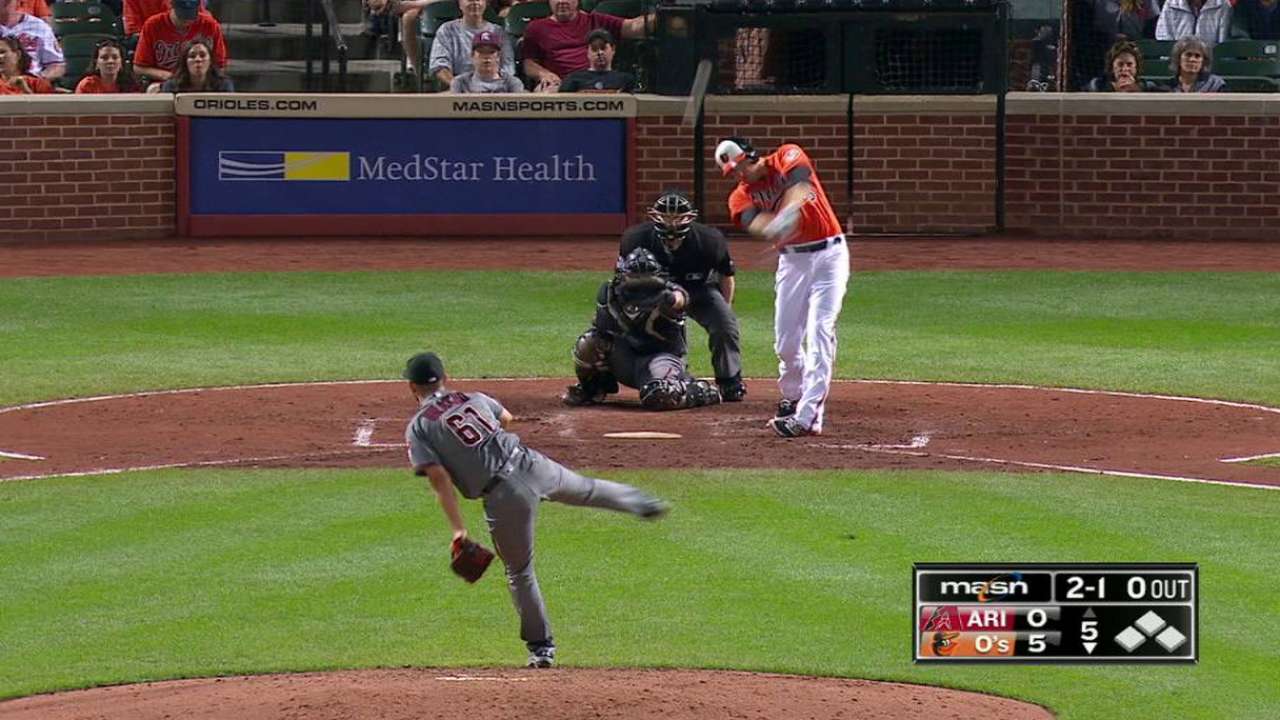 If you were making a movie about the 2016 fantasy baseball season, what would you call it? How does The Return of the Longball sound? If nothing else, the proposed title would be fitting, given that nearly 20 players had belted at least 30 homers as of Sept. 1, and another 20-plus were in striking distance of the mark. In fact, if you combine the total number of players with 30-homer seasons from the past two years (31), you still wouldn't touch this year's rate.
Fantasy takeaway -- This one is simple: A slew of hitters is clearly outperforming prognostications. MLB.com projected Mark Trumbo to belt 30 longballs this year, his first with the Orioles. He did that before the calendar flipped to August, and had 40 by September. How about Khris Davis? Not Baltimore's Chris Davis, the player who led all of baseball in homers in 2013 and '15. Khris Davis with a "K" - the one dealt to Oakland (and its pitcher-friendly confines) in February. He, too, has been a power-hitting machine in '16.
Many sluggers could've been named here. And, boy, are they fun to watch. But looking ahead, you best draft a big bopper or two next spring.
Stolen Base Scarcity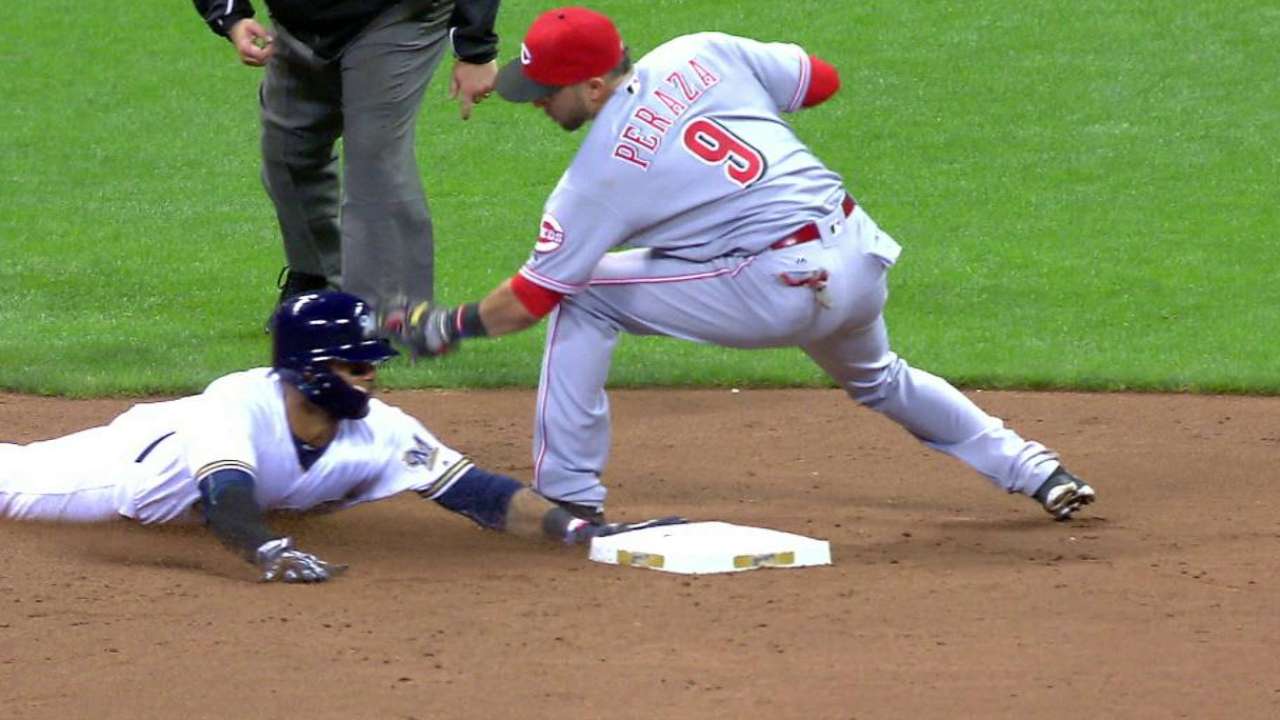 Given the dearth of speed demons in baseball this season, your fantasy squad was likely hard-pressed to find a 30-steal option. And let's be real: Those who fared well in the category likely had the waiver wire to thank, as many on the leaderboard were relative unknowns on Opening Day. Who could have predicted that Jonathan Villar would be the first (and one of a select few) to swipe 50 bases? Travis Jankowski and Hernan Perez, relatively anonymous ballplayers not too long ago, were also among the most fleet of feet.
Fantasy takeaway -- Be sure to target at least one strong base-stealer on draft day 2017, and keep a close watch on your league's waivers in April for a second option. Those who heeded this wisdom in '16 landed great value from players such as Villar and Eduardo Nunez.
The Statcast™ Effect
Baseball's ongoing statistical revolution has benefited front offices and fantasy players alike, with all parties employing new tools to draft and manage more wisely than ever before. Statcast™ -- MLB's state-of-the-art tracking technology capable of measuring previously unquantifiable aspects of the game -- has taken the advanced-metrics movement to a whole new level.
Fantasy takeaway -- A slugger's struggles may belie his value on the surface, but take a look at his Statcast™ data before reaching a conclusion. If his power production is uncharacteristically down despite an impressive average exit velocity, which measures speed of the ball off the bat, you might have uncovered a golden buy-low opportunity.
From the hill, monitor upticks in velocity. Power isn't everything, but finding hurlers with improved radar-gun readings is one way to gain an edge.
A Shortstop Influx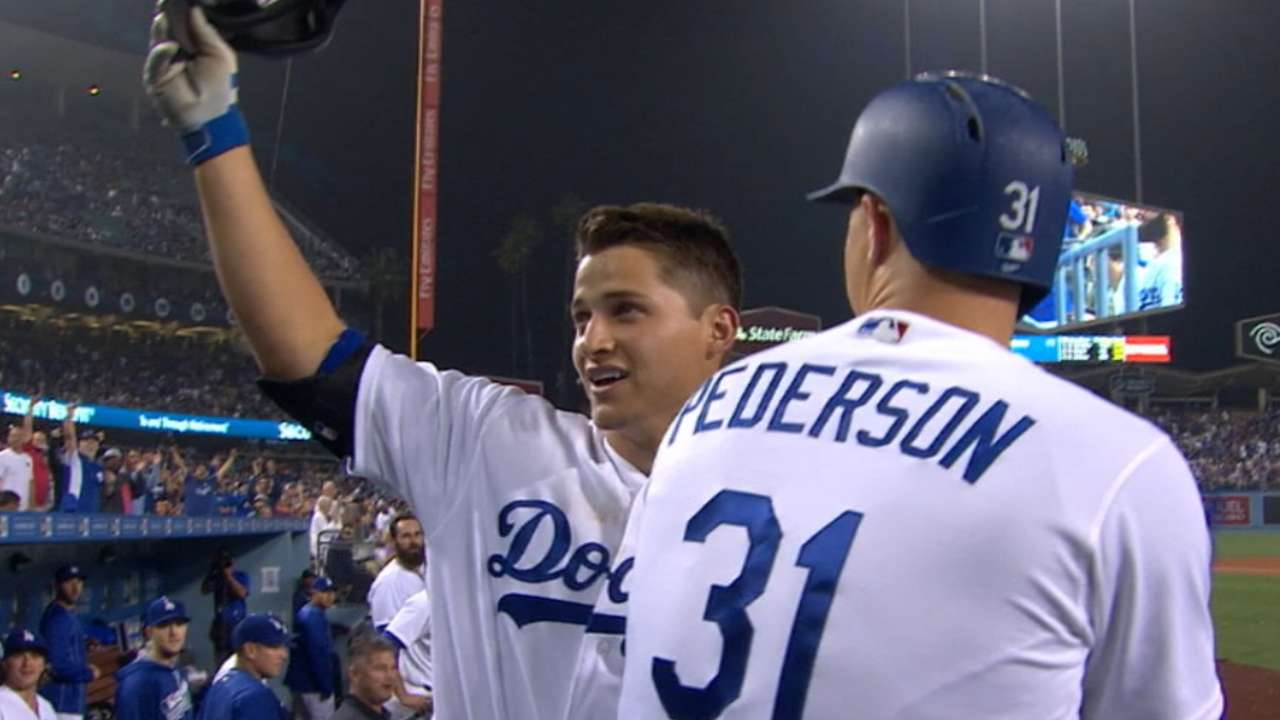 The fantasy shortstop pickings have been slim for quite some time, as more than a decade has passed since the days of outrageous performances from the likes of Alex Rodriguez, Derek Jeter, Nomar Garciaparra and Miguel Tejada. But thanks to a new wave of young talent, owners face bountiful options once again.
In 2016, the baseball world met impressive youngsters such as Corey Seager -- the front-runner for this year's NL Rookie of the Year Award -- and Trevor Story, who burst out of the gate in April and hit more homers than any first-year shortstop in history. If not for a season-ending thumb injury on July 30, he'd have finished with far more than 27 round-trippers.
Fantasy takeaway -- Of course, Seager and Story represent just two of the leading actors in baseball's shortstop resurgence. From Boston (Xander Bogaerts) to Cleveland (Francisco Lindor) to Houston (Carlos Correa), strong options are seemingly ubiquitous. Oh, and don't forget Baltimore third baseman Manny Machado. The 24-year-old played enough at short in '16 to gain dual eligibility next season. Although this young talent crop may not be the most top-heavy in the history of fantasy shortstops, good luck finding one as deep.
Pitching Problems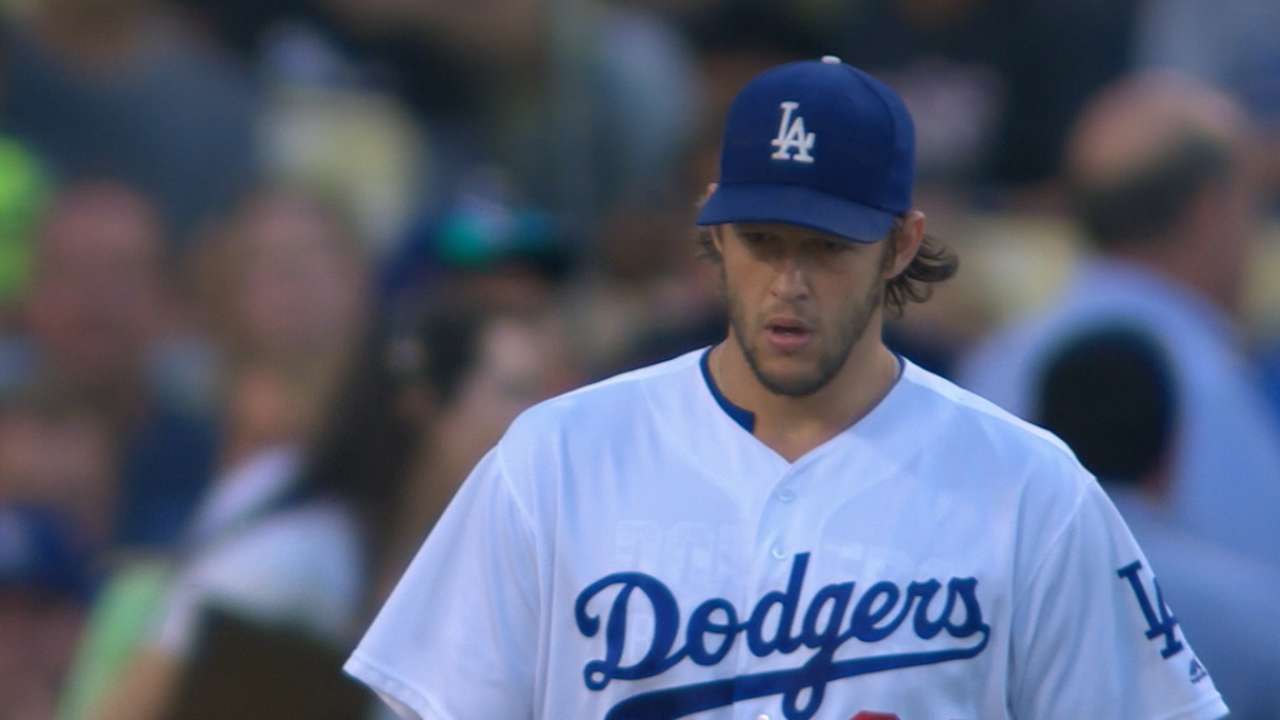 Batters ruled baseball like never before from 1993-2010, preventing pitchers from collectively posting a single sub­-4.00 ERA season. That all changed from 2011-15, with Major League arms posting ERAs in the high 3.00s four times (and just slightly higher, at 4.01, in 2012). But the rise in homers this season has led to an increase in ERA across the Majors and made instability more palpable among the ranks of aces, middle-rotation horses and closers alike.
Fantasy takeaway -- Hitters have long been valued as the more certain -- and, therefore, pricey -- fantasy asset, justifiably dominating the early rounds of draft boards. Even those who took Clayton Kershaw as a top-5 pick this past spring knew as much.
Their calculations were sound, of course, as the Dodgers' ace posted a 2.11 ERA from 2011-15 and had a 1.79 mark over his first 16 starts this year. But the one foe fierce enough to top Kershaw -- the vaunted injury bug -- prevailed for much of the year, knocking baseball's consensus No. 1 starter out for two-plus months. A host of other "sure things" cast doubt on the success of their fantasy squads, with the likes of Matt Harvey, Zack Greinke, Chris Archer, Felix Hernandez and Sonny Gray each stumbling through various bumps and slumps.
On the other end of the pitching spectrum, more than half of baseball's clubs changed their primary ninth-inning man by summer's end. In drafts next spring, owners would be wise to gather enough depth on the starting pitcher front while forgoing the urge to go cheap in the bullpen department. Elite stoppers -- such as Kenley Jansen, Zach Britton and Jeurys Familia -- cost a pretty penny, but they tend to return their value and then some.
This article appears in the MLB Official LCS Program. To purchase a copy, visit shop.mlb.com.
Zachary Finkelstein is MLB.com's fantasy baseball editor. Keep up with MLB.com's fantasy coverage on Twitter @fantasy411. This story was not subject to the approval of Major League Baseball or its clubs.