Benoit injures calf, Travis hurts shoulder
Blue Jays reliever limps off after benches clear; second baseman winces on swing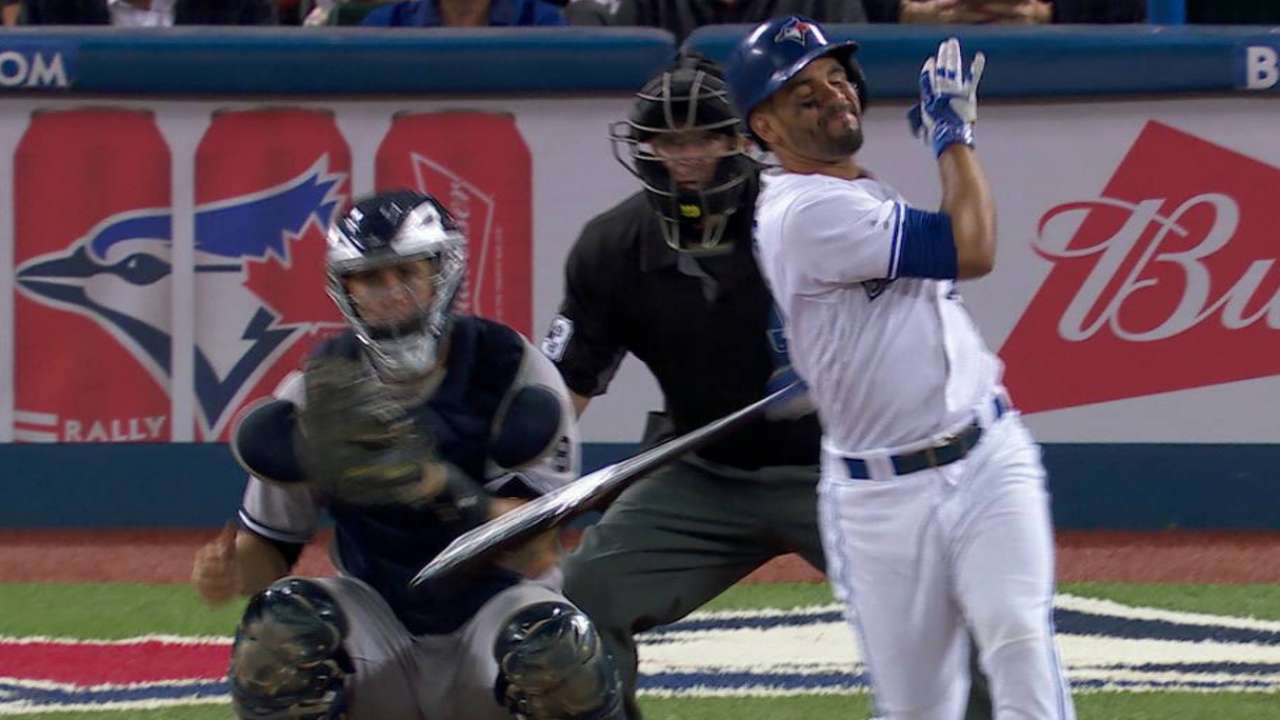 TORONTO -- Toronto reliever Joaquin Benoit injured his calf and had to be helped off the field after the second benches-clearing incident in the Blue Jays' 7-5 loss to the Yankees on Monday night at Rogers Centre.
Blue Jays second baseman Devon Travis also left the game with a shoulder injury, although it was not immediately clear how it happened. He winced and reached for his left shoulder after the final swing of a strikeout in the fourth inning.
The Blue Jays had no information on either player's condition after the game. A team spokesman said updates would be forthcoming Tuesday.
Benoit, who has been Toronto's regular seventh-inning reliever, was taken directly to the clubhouse after a rough-and-tumble benches-clearing altercation in the bottom of the second inning.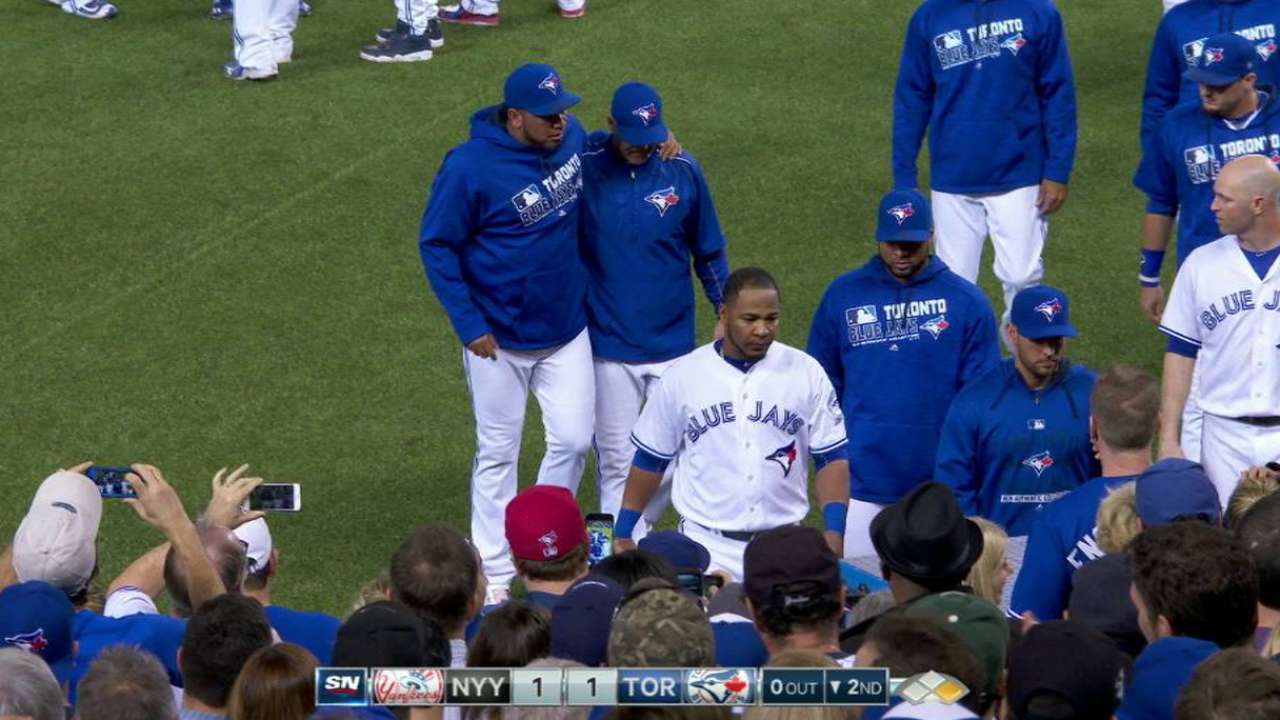 "I didn't see what happened," starter J.A. Happ said. "I saw him hobbling after the fact. ... In the middle of it all, it's hard to tell what's going on."
Benoit has allowed only one run in 23 2/3 innings since since joining Toronto in a trade with Seattle on July 26.
Travis, the Blue Jays' batting average leader at .299, has undergone two surgeries on his left shoulder in the past year. He missed all of Spring Training while recovering from his second surgery last October. His rehab prevented him from making his season debut until May 25.
Until Monday, he'd shown no ill effects. He batted .329 in 18 games since manager John Gibbons installed him in the leadoff spot on Sept 7.
John Lott is a contributor to MLB.com based in Toronto. This story was not subject to the approval of Major League Baseball or its clubs.