Walker gets win with heavy heart for Fernandez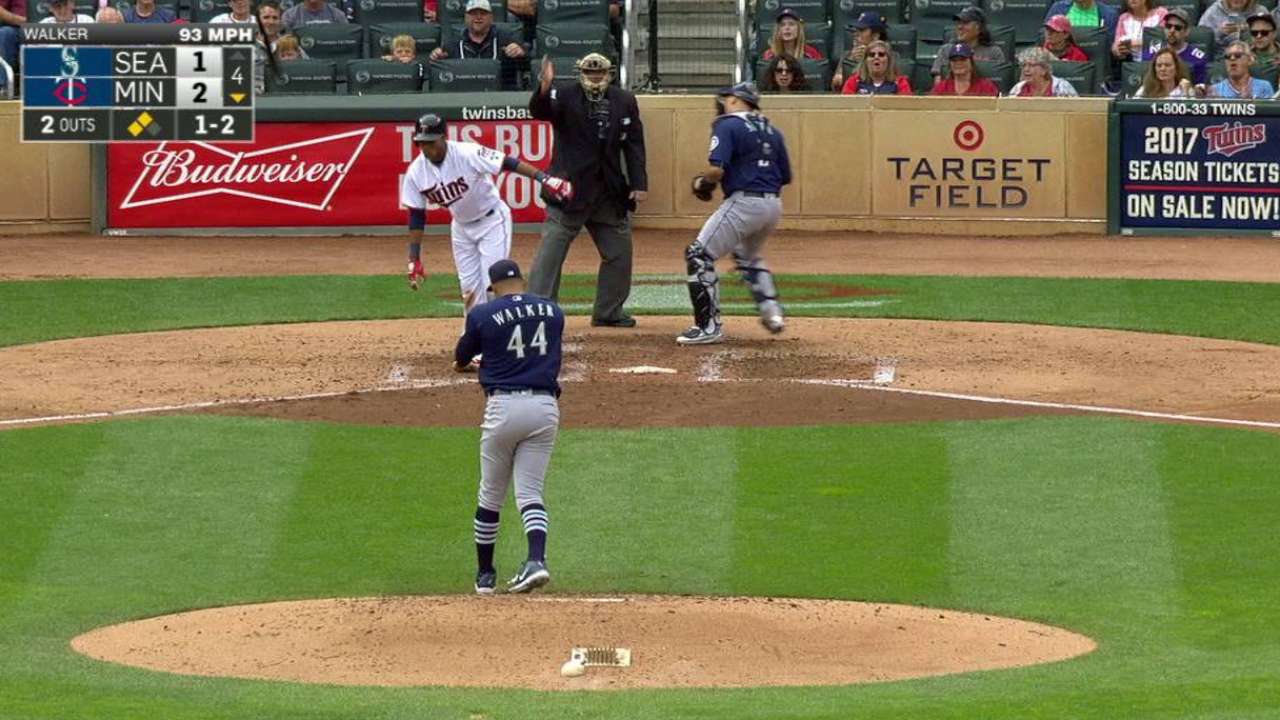 MINNEAPOLIS -- Like the rest of Major League Baseball, Taijuan Walker competed with a heavy heart on Sunday, battling through a 4-3 win over the Twins just hours after learning that Marlins ace Jose Fernandez had died in a boating accident in Miami.
"It was just one of those games," Walker said. "There were a lot of emotions just from everything that happened this morning. I had kind of a hard time getting going. Everything just felt a little off."
Walker had only communicated with Fernandez before on Twitter, but the two were the same age at 24 and he'd looked up to the youngster from Cuba as one of the game's rising stars.
Walker acknowledged that the early innings Sunday were a struggle after a somber morning in which he and his teammates took in the news on TVs in the visiting clubhouse at Target Field.
"It's just crazy," Walker said. "I loved watching him. I always watched his highlights. It was just really sad, waking up to that. At first, I got a notification and I honestly thought I was still sleeping. I opened my eyes and it was all over MLB Network and stuff. It was just real emotional.
"We get in here and everyone is down. It's really sad, just for the game of baseball. He was so electric. The energy he brought every single day, and just how happy he always was. He really enjoyed it and just his whole story of coming over here [from Cuba], it's just sad we lost him."
Walker gave up three runs on nine hits and two walks in 5 1/3 innings, but struck out seven and wiggled out of numerous jams to improve to 7-11 with a 4.35 ERA, with help from 3 2/3 hitless frames from relievers Nick Vincent, Steve Cishek and Edwin Diaz.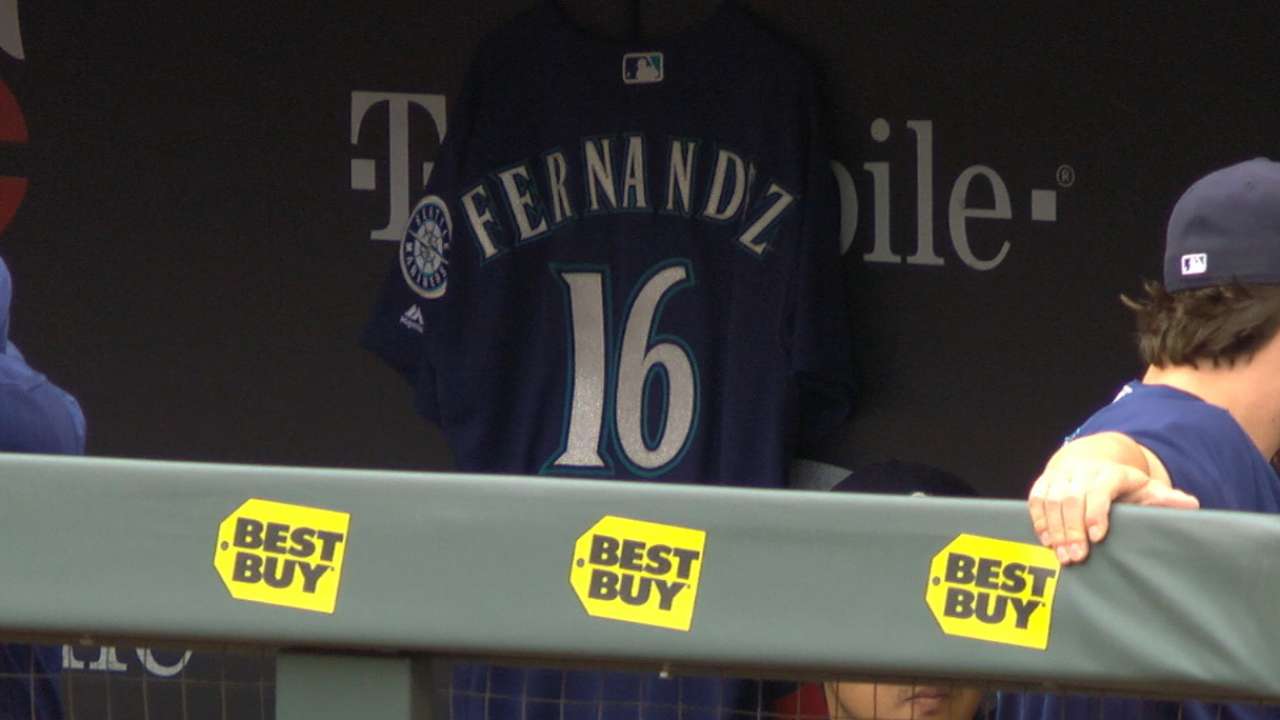 "He had a ton of traffic with baserunners everywhere," manager Scott Servais said. "But to get as deep as he did was huge. He was kind of teetering there in the third, which is not a great feeling when you're sitting there on the bench trying to figure out where we're going to go to keep this thing close.
"But he righted the ship and after we got the lead he stepped it up and had the nice shutdown inning there. It was nice to see. Not his best stuff. His timing and mechanically he was a little bit off. All our guys were. It's a tough day with everything that happened last night in Miami. It affects everyone in different ways. I tip my hat to our guys. They went out and competed very well with a lot going on."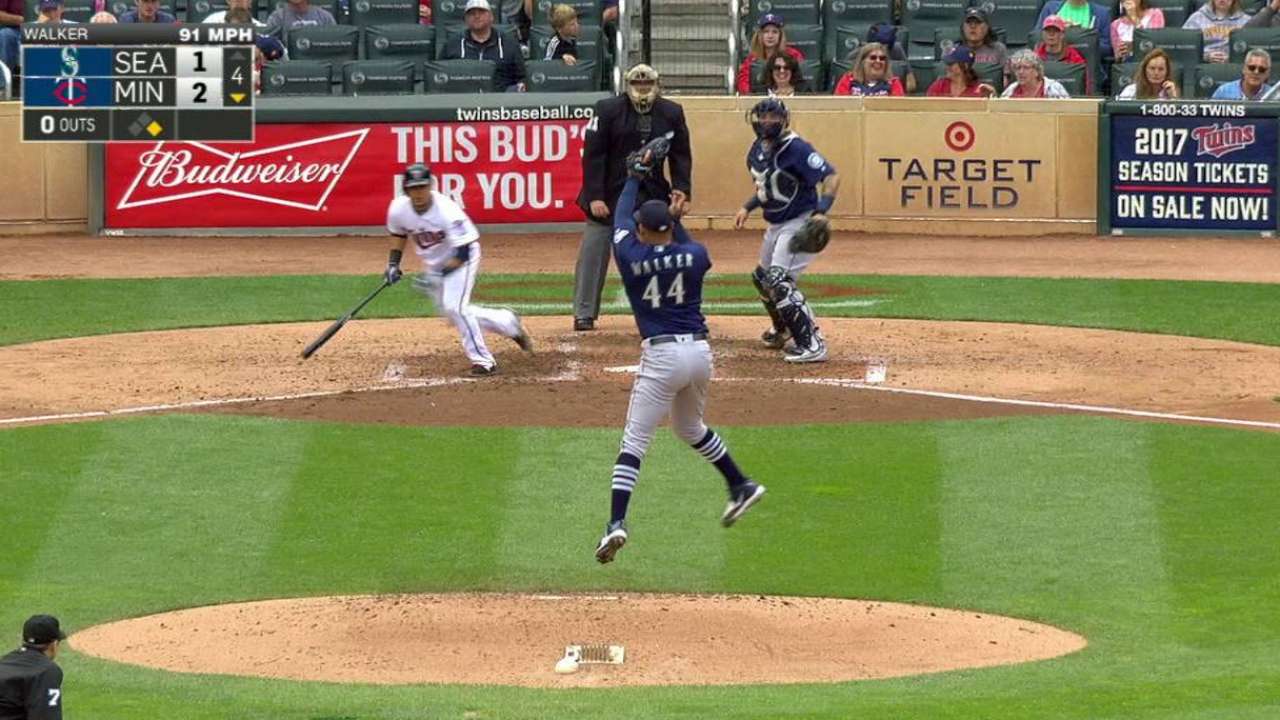 Walker is now 3-1 with a 3.28 ERA in four starts since revamping his windup in a midseason makeover. Sunday's outing wasn't nearly as sharp as the three-hit shutout he threw two starts ago against the Angels, but he says progress is still coming.
"I had success against Anaheim, but I've still only been working on it for 3-4 weeks," he said. "So it's still new. When we started doing this, there were going to be bumps in the road, it wouldn't be perfect. Now is just one of those times when I'm grinding through it. But at the same time, we're still in this and trying to make the playoffs. Everything counts, so the biggest thing is just keeping the team in it."
Greg Johns has covered the Mariners since 1997, and for MLB.com since 2011. Follow him on Twitter @GregJohnsMLB and listen to his podcast. This story was not subject to the approval of Major League Baseball or its clubs.