Solid Shipley start spoiled by one pitch
Rookie righty allows two runs with six strikeouts over six IP vs. O's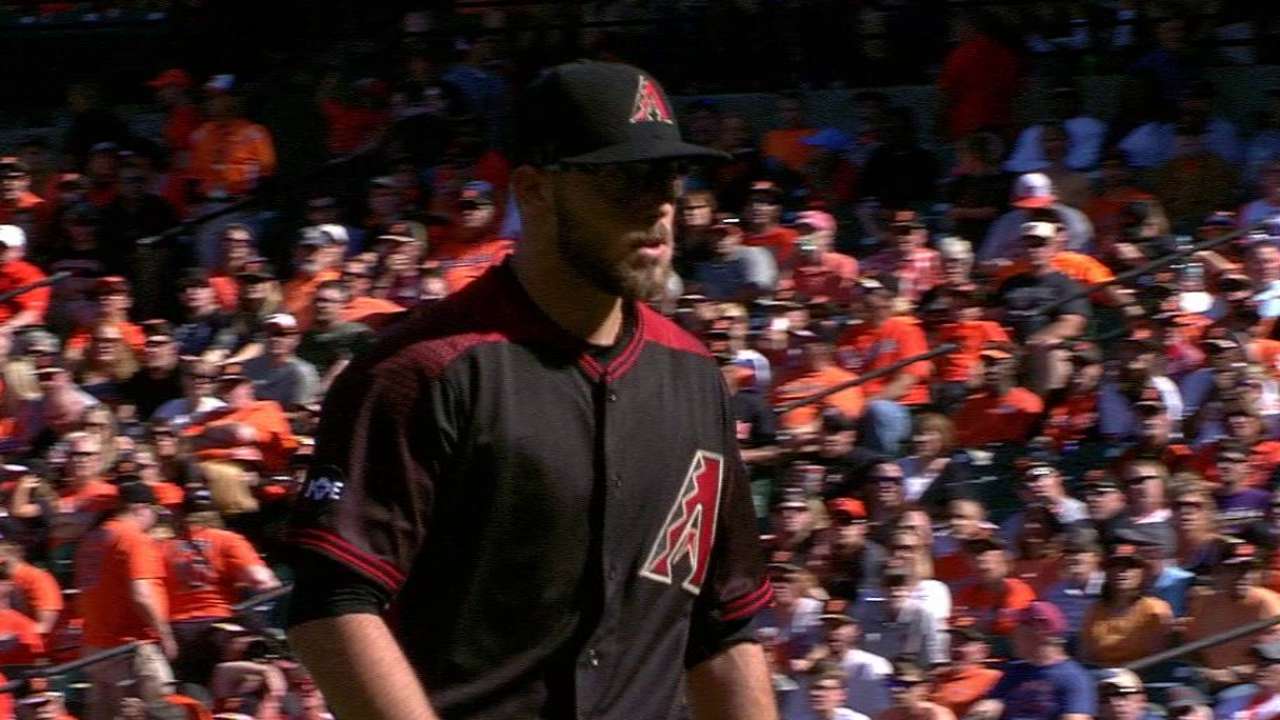 BALTIMORE -- Braden Shipley made just one bad pitch. Despite that, the D-backs' right-hander has no problem taking the blame for Sunday's 2-1 loss to the Orioles.
The rookie right-hander allowed a two-run homer to Hyun Soo Kim in the second inning, the lone blemish on an otherwise solid day for Shipley. It was his first quality start since Aug. 26 and also his longest outing in September.
"In ballgames like this, one pitch can be the difference in a game, and that's what it was today," Shipley said. "That's on me. I take this loss on my shoulders. I'm not always going to be perfect, obviously, it's just how baseball is, and he did a good job with it and now I have to live with that."
Shipley had no clean innings over his six frames, but he didn't allow mistakes to lead to runs. Even in the fifth when an error by Yasmany Tomas allowed Caleb Joseph to reach third with one out. He got Adam Jones to pop up and struck out Chris Davis to escape the jam.
"He gave us the length we needed," manager Chip Hale said. "He picked up his teammate when Tomas happened to miss that ball. He picked him up, didn't let that run score. That's huge."
Shipley is scheduled to make one more start this season, likely on Friday at home against the Padres.
His outing on Sunday was much better than his last one in San Diego on Monday, when he allowed three runs over four innings, even if it didn't end with the result Shipley wanted.
"I, for the most part, felt like I was throwing the ball where I wanted to," Shipley said. "I thought I was mixing really well, thought my sinker was probably the best it's been all year. I was getting a lot of the contact that I wanted to get today. But like I said, it's on the losing side so none of that really matters."
Jake Rill is a reporter for MLB.com based in Phoenix. This story was not subject to the approval of Major League Baseball or its clubs.