Ol' reliable: O's bullpen dominates D-backs
Baltimore relievers work 10 1/3 scoreless innings in sweep of Arizona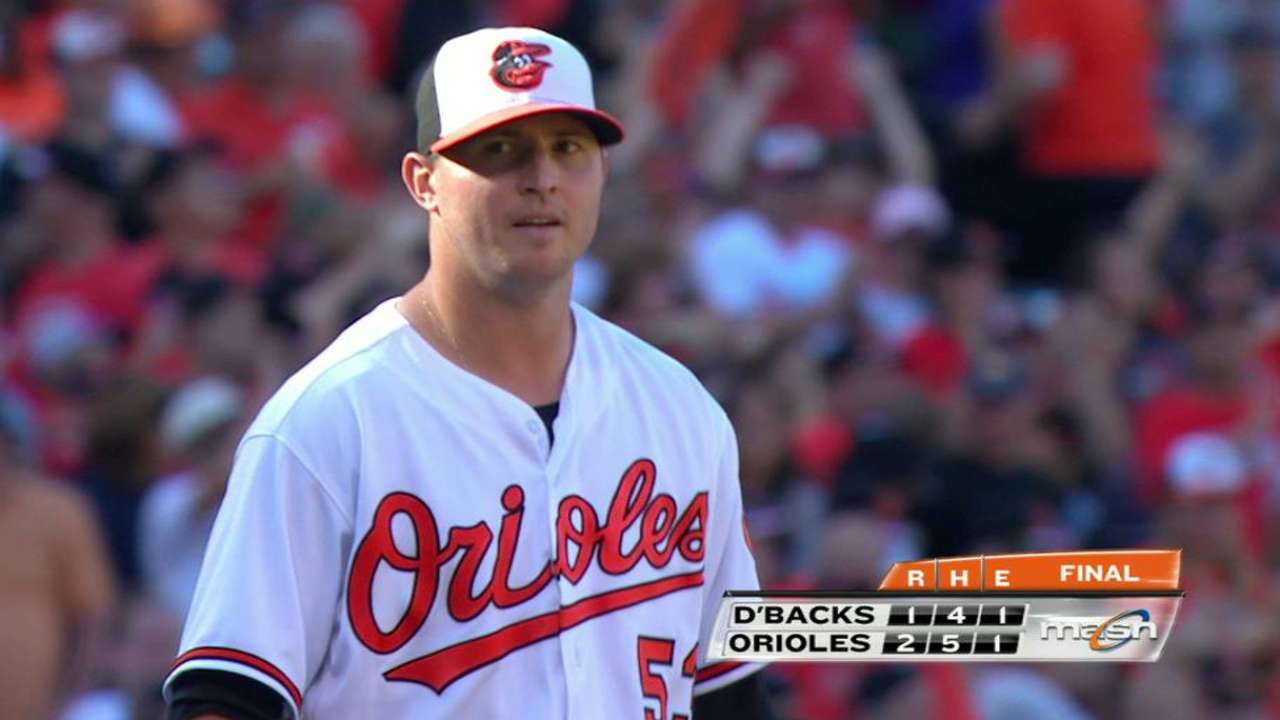 BALTIMORE -- The Orioles' bullpen has been as reliable as they come in September. They showed why again Sunday.
Called on in the sixth inning to protect a one-run lead, the bullpen shut down the D-backs. Three relievers combined to allow just one hit over four scoreless innings to help the Orioles complete a crucial series sweep over the D-backs with a 2-1 win.
While Baltimore's 'pen has been considered a strength all year, the group has reached new heights at a critical time -- the final month of the regular season. The bullpen has pitched to a 1.56 ERA in September, which trails only Boston for the best mark in the Majors.
"We thought we had one of the best bullpens going into the season and guys are bouncing back," said Zach Britton, who improved to 46-for-46 in save opportunities. " [Mychal] Givens especially is doing a heck of a job out there. I think he's getting more comfortable out there. It's good going into a tough matchup in Toronto."
Given the inconsistency of the rotation over the course of the year, the 'pen will likely play a big part in the Orioles' final week as they try to maintain a playoff spot. Sunday's win gave the Orioles a 1 1/2-game lead over Detroit for the American League's second Wild Card.
In the three-game sweep against Arizona, the Orioles' bullpen worked 10 1/3 scoreless innings.
"Obviously, in September you can add a few guys, take the load off some people and starters are coming around and doing a real good job," Britton said. "I think they are feeding off each other, which is good.
Givens was the first to get the call after Dylan Bundy held the D-backs to one run over five innings. The rookie reliever matched a career high with four strikeouts over two frames, allowing just one batter to reach when he hit Welington Castillo.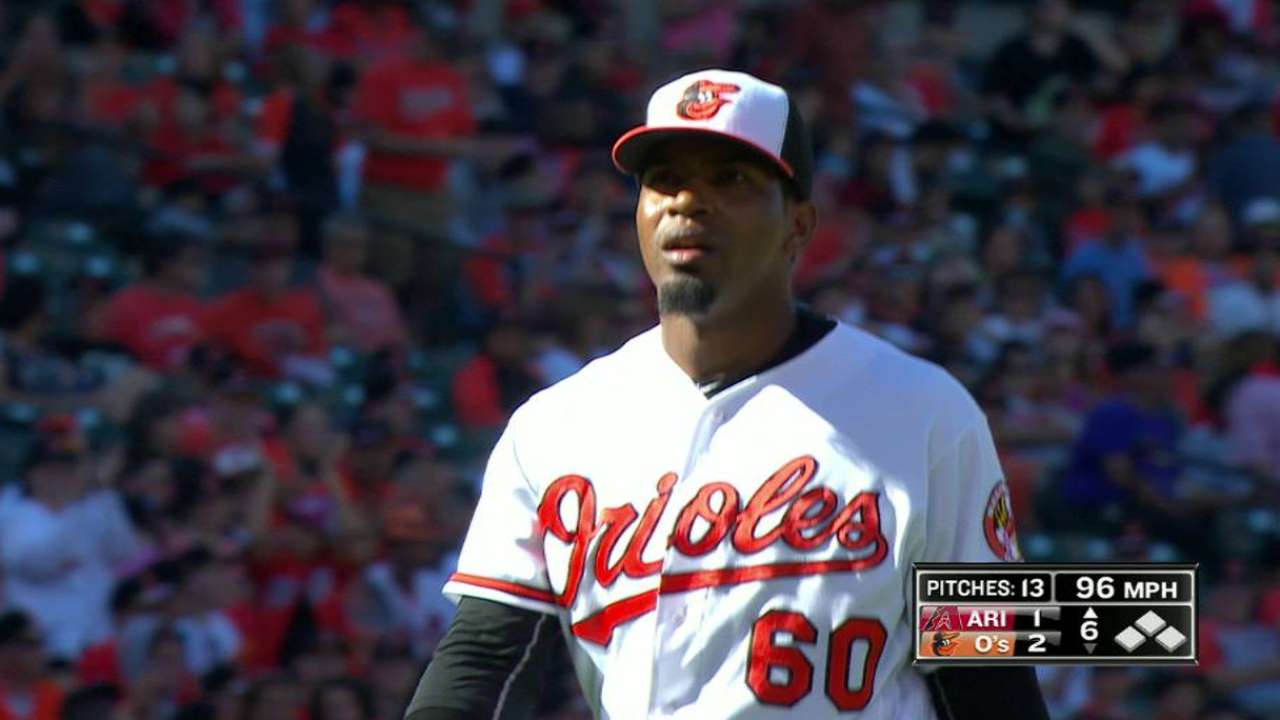 The eighth inning belonged to Brad Brach, who ran into trouble after Chris Owings walked and stole second with one out. But Brach buckled down and struck out Paul Goldschmidt and Castillo, the heart of Arizona's lineup.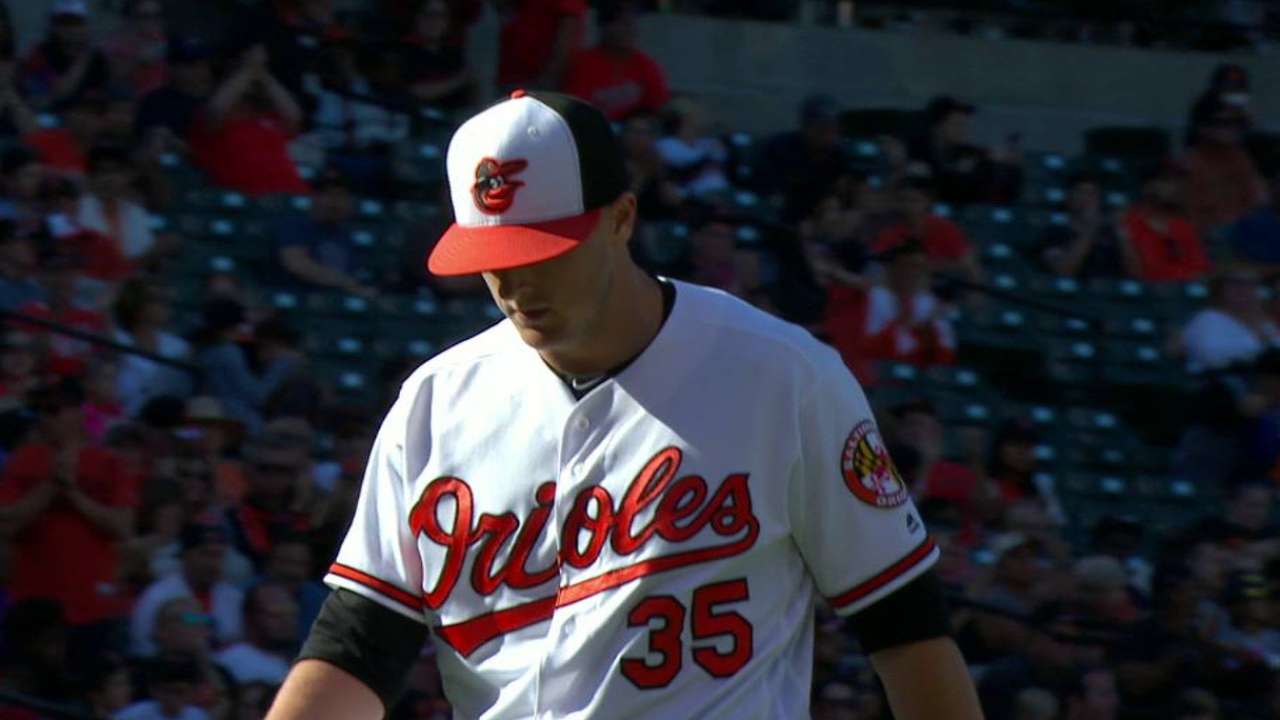 Britton allowed the bullpen's only hit, a two-out single to Brandon Drury, but he locked down the save to lower his ERA to 0.56.
"I'm biased about the type of recognition he should get when this season is over," manager Buck Showalter said of Britton. "It's a historical … Take a good look at it because it won't pass your way again."
Ryan Baillargeon is a reporter for MLB.com based in Baltimore. This story was not subject to the approval of Major League Baseball or its clubs.