Wright finding footing in Angels' rotation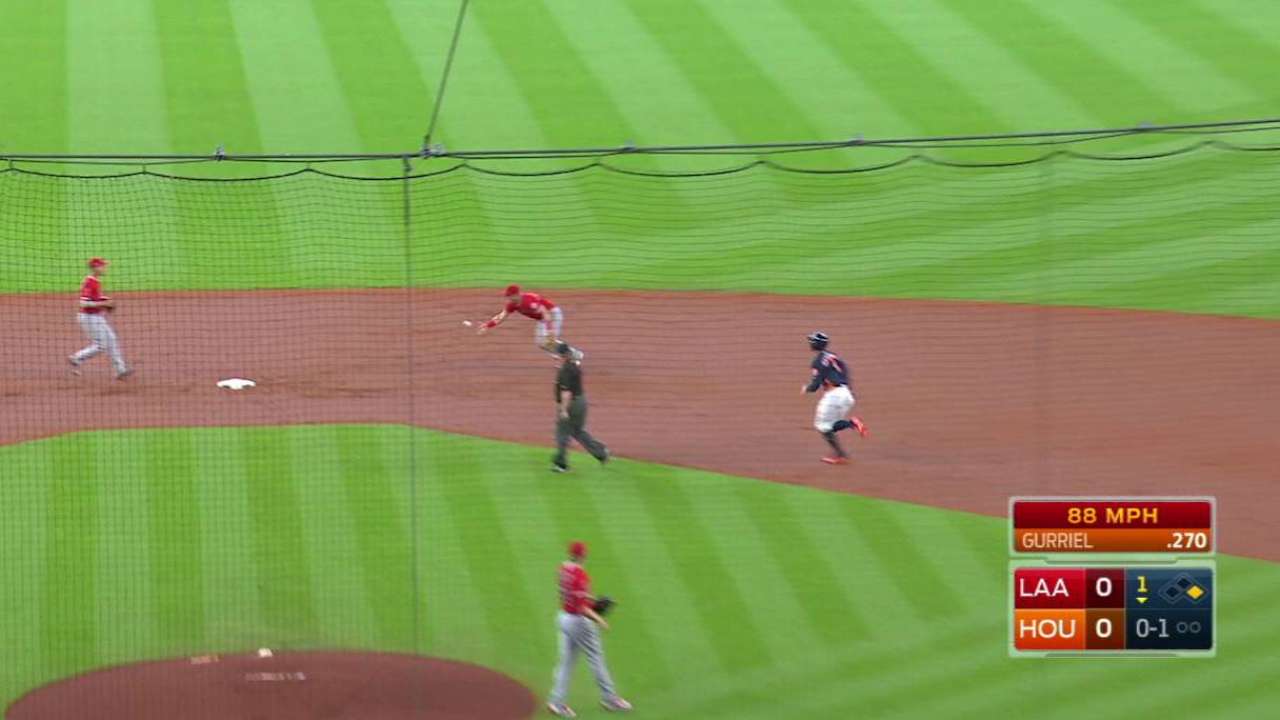 HOUSTON -- Angels rookie pitcher Daniel Wright has had an up-and-down start to his career, and while the right-hander still didn't notch his first win against the Astros Sunday afternoon, he did put together his first quality start.
Wright (0-5, 6.53 ERA) surrendered only three runs -- two on leadoff home runs -- and seven hits in six innings, while striking out four. His six innings pitched made Sunday's 4-1 loss the longest outing of his short career.
It's a step in the right direction for the 25-year-old out of Arkansas State, who the Angels acquired off waivers on Sept. 4.
"Each time I go out, I get more comfortable," Wright said. "Just going into the first inning of today, I felt very relaxed out there and was able to execute my game. The past couple starts, it's been a little nerve-wracking out there, so getting that experience is definitely key."
The Angels lost each of Wright's first three starts after he was acquired, but Angels manager Mike Scioscia said Sunday was as comfortable as he's looked since joining the club, despite the scoreboard not pointing in his favor.
"The thing about getting your opportunity to start in the Major Leagues is whether you struggle or you succeed, the fact is now you know the challenge," Scioscia said. "I think that now he's starting to adapt. He's starting to understand his stuff a little better, and I think with that is going to grow some confidence that every young player needs.
"Outside of a couple pitches, [he] pitched a strong game."
For Wright, the next step is eliminating the little mistakes that ended up costing the Angels in a big way Sunday.
"I left the changeup up to [Tony] Kemp that he hit out and then the fastball up to [Evan] Gattis to lead off (the second and the fifth)," Wright said. "You never want to go out there and ease your way into an inning, so I just have to get better at going out there from the first pitch of each inning and being ready to go."
Jordan Ray is a reporter for MLB.com based in Houston. This story was not subject to the approval of Major League Baseball or its clubs.