MLB.com Columnist
Richard Justice
Former Marlins GM Jennings: Jose 'a throwback'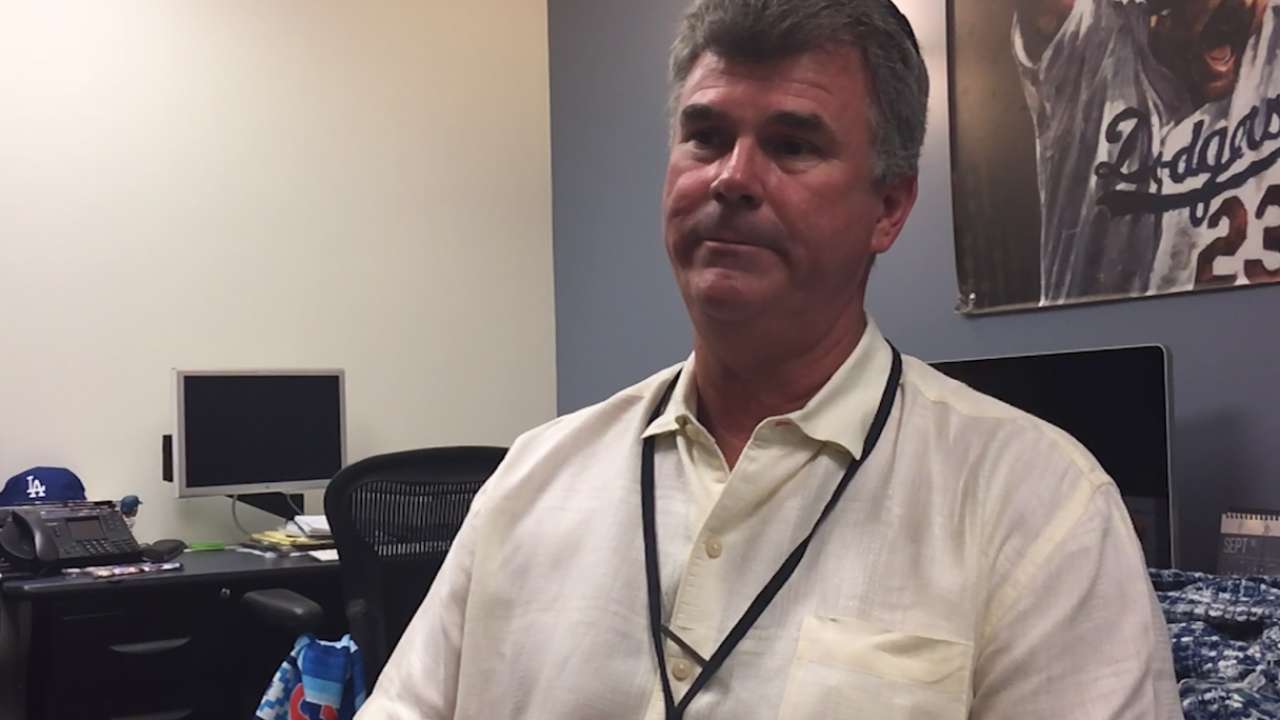 Jose Fernandez had talent that dazzled almost everyone. To some of the people who knew him best, though, it was the laughter and energy and happiness they'll remember forever.
"He just had an exuberance about him," former Marlins manager and general manager Dan Jennings said. "There was a certain energy, a little brashness, a little cockiness. But in a fun way."
Jennings, now a special assistant with the Nationals, saw Fernandez for the first time in high school. But their relationship became special after Fernandez joined the Marlins in 2013.
At some point, the two men grew close enough that Jennings' wife joked that Fernandez was "our fourth son." Jennings wept on Sunday afternoon as he tried to grasp the news of Fernandez's death.
"I would always tell him he was a throwback," Jennings said. "He reminded me of a guy that played back in the '50s and '60s. He truly respected baseball, and he knew baseball. He embraced the role of being a superstar. He certainly embraced it as a Cuban-American in Miami.
"A couple of years back, he was the leader of the Three Kings Parade, which goes down Calle Ocho, a big event in Little Havana. He relished that. He interacted with the fans, he signed autographs. Beyond his ability as a baseball player, he was a special kid who was well beyond his age."
Jennings heard first-hand the story of how Fernandez escaped Cuba, how he rescued his mom after she'd fallen out of the boat they were in. He saw a young man that loved the life he built for himself in South Florida and all the came with it.
"When he was going through the citizenship process, he was proud and honored to become an American citizen," Jennings said. "He embraced any and everything he did with that passion. On the mound, the way he competed spoke for itself. He was a fun teammate, a fun person. It was hard to have a bad day around him."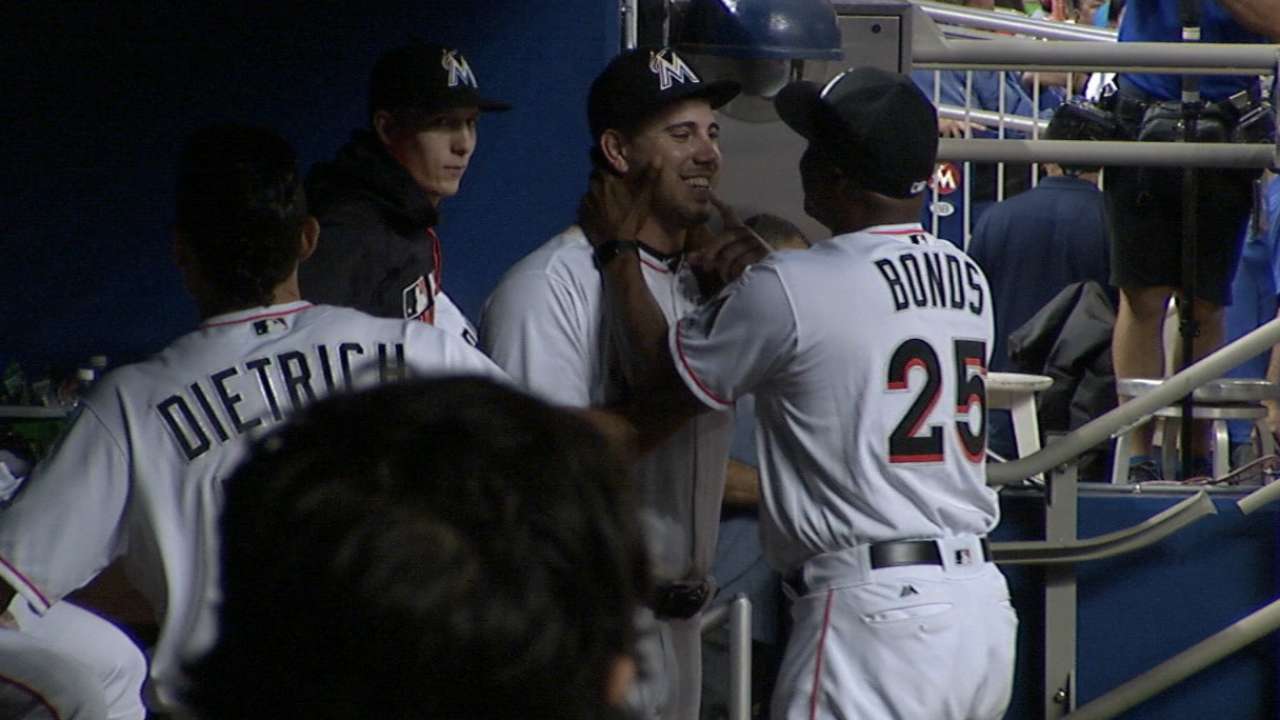 The Marlins say they've had few players as engaged with the community or the fans. Fernandez signed autographs endlessly. He made appearances routinely, in hospitals and clubs and all the rest.
"To watch him interact teammate-wise, he always had something going," Jennings said. "He could needle you with the best of 'em. He could get under your skin in a fun way. When I managed him, there were so many times he'd come off the field and say, 'I'm going back.' I'd say, 'No, you're not.' He'd say, 'I'm going back, DJ.' I'd tell him, 'If you cross that line, I'm going to embarrass you.'"
After being named the National League Rookie of the Year in 2013, Fernandez showed up to do a couple of MLB Network hits during the General Manager Meetings in Orlando. What struck those on the set that day was not that he was so gracious about winning the award, but how when it was over, he went around the room thanking the cameramen and producers for their work.
It was a simple gesture, really, but it stood out, that this 20-year-old kid took the time to say thanks.
"I had the opportunity to watch him grow and see him become a young man and show some leadership qualities all the while keeping that same exuberance and energy," Jennings said. "I'm thankful that I had a chance to get to know him. Just to know the impact he had, even in a short time, his legacy will be lifelong."
Richard Justice is a columnist for MLB.com. Read his blog, Justice4U. This story was not subject to the approval of Major League Baseball or its clubs.