Taken far too young, Fernandez not alone
MLB has suffered the loss of several active players over the years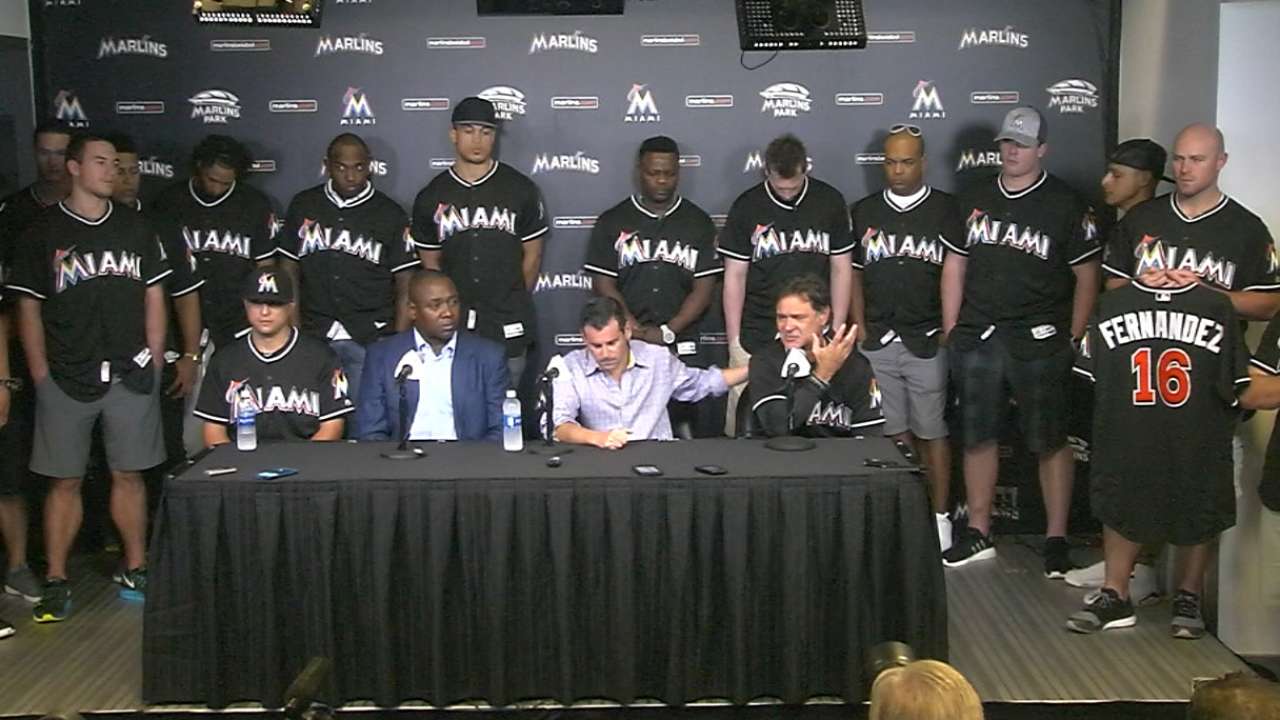 Tragedy struck the baseball world early Sunday morning, when 24-year-old Marlins ace Jose Fernandez, along with two other people, died in a boating accident in Miami Beach. The Marlins organization and the rest of the Major League Baseball community were left to grieve the loss of a player with All-Star personality and talent.
"As you can see around you, there is no words to describe how this organization feels," Marlins president David Samson said at a Sunday afternoon press conference, surrounded by Miami president of baseball operations Michael Hill, manager Don Mattingly and players. "Jose was someone who we've known since he was a drafted young man, and I think when you talk about a tragedy like this, there are no words that come to mind, there's no playbook, there's no words of consolation."
Unfortunately, the Marlins are not the first professional sports team -- or first MLB team -- to be confronted with a tragic situation like this, whether during the season or the offseason. Many others have dealt with the heartbreak of losing a teammate and friend far too soon.
Two of the most recent deaths of active Major Leaguers were players who, like Fernandez, were young, bursting with talent and appeared to have long and successful careers ahead of them.
Cardinals outfielder Oscar Taveras was a top prospect who came to the Majors as a 22-year-old rookie in 2014, making the club's postseason roster and hitting a key pinch-hit home run against the Giants in Game 2 of the National League Championship Series. Two weeks later, on Oct. 26, Taveras was back in his native Dominican Republic when he and his girlfriend, Edilia Arvelo, died in a single-car accident.
Nick Adenhart, a 22-year-old Angels right-hander, showed his promise as a pitcher when he threw six scoreless innings against the A's on April 8, 2009, in Anaheim. Hours later, early on the morning of April 9, Adenhart and friends Henry Pearson and Courtney Stewart died when a drunk driver ran a red light and slammed into their car.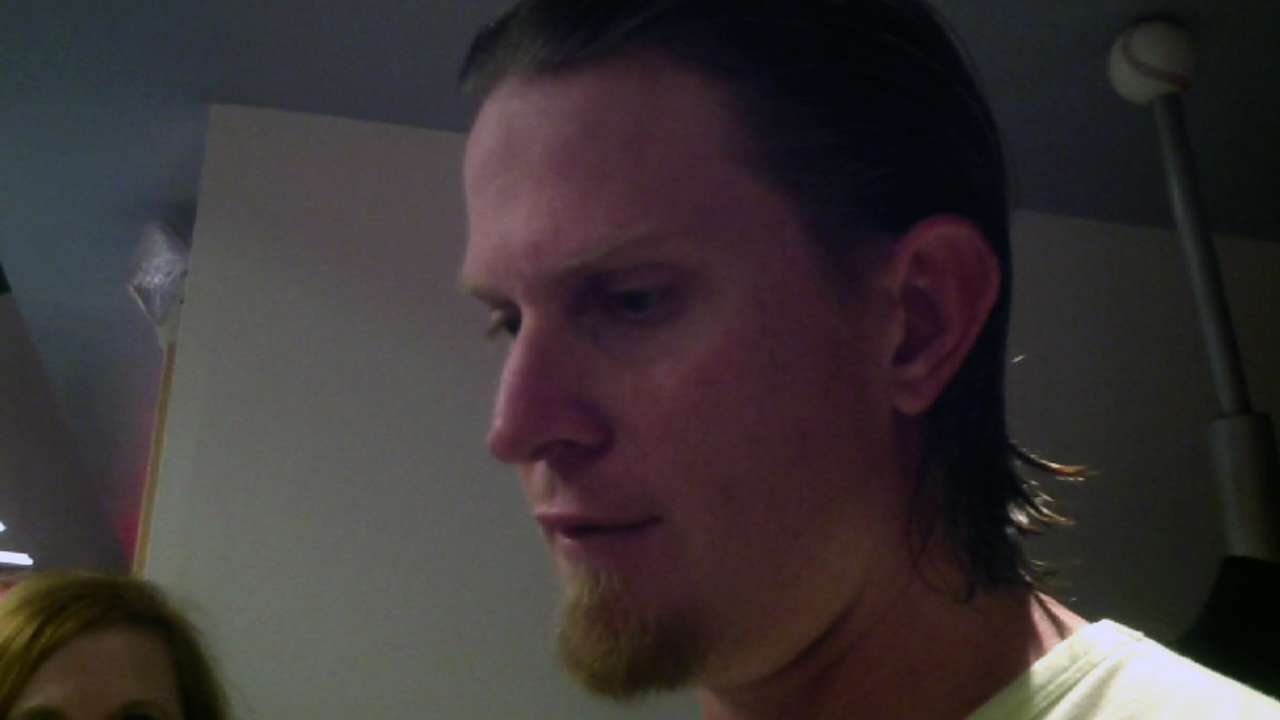 Despite that early-season tragedy, the Angels went on to win the American League West and make it to the sixth game of the AL Championship Series.
"When you lose someone you care so much about, a teammate, that's something that never leaves you," infielder Chone Figgins said when the club clinched its division. "Baseball is secondary to Nick passing. It will always be that way. He'll always be with us."
Sadly, Taveras' death was the third time in less than 13 years that the Cardinals organization had faced the loss of a player.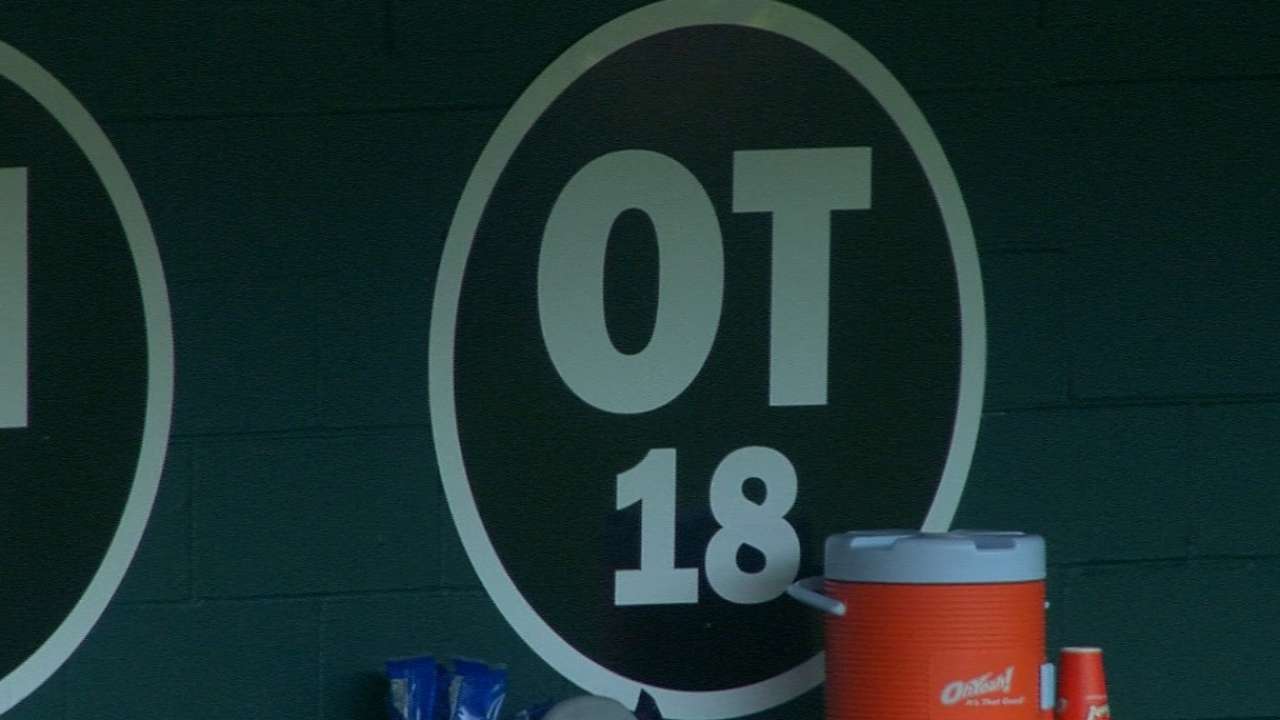 In the early hours of April 29, 2007, 29-year-old reliever Josh Hancock -- who had helped the Cardinals win a championship the season before -- died in a car accident in St. Louis. Five seasons earlier, on June 22, 2002, veteran pitcher Darryl Kile died at age 33 of coronary atherosclerosis while the team was on the road in Chicago, leaving behind a wife and three children.
"It was a straight shock," teammate Woody Williams remembered in 2007. "When we found out what happened, there was complete silence. Not only did we lose a friend and teammate, you lost someone who set a good example. He went about his business the right way. He enjoyed what he did. He was a good dad, a good husband. Everything about him was positive."
That was the first time an active Major Leaguer had passed away during the regular season since 1979. On Aug. 2 that year, Yankees captain and seven-time All-Star catcher Thurman Munson died when the plane he was piloting crashed in Canton, Ohio. Munson, the 1976 AL MVP and a two-time World Series champion, was 32.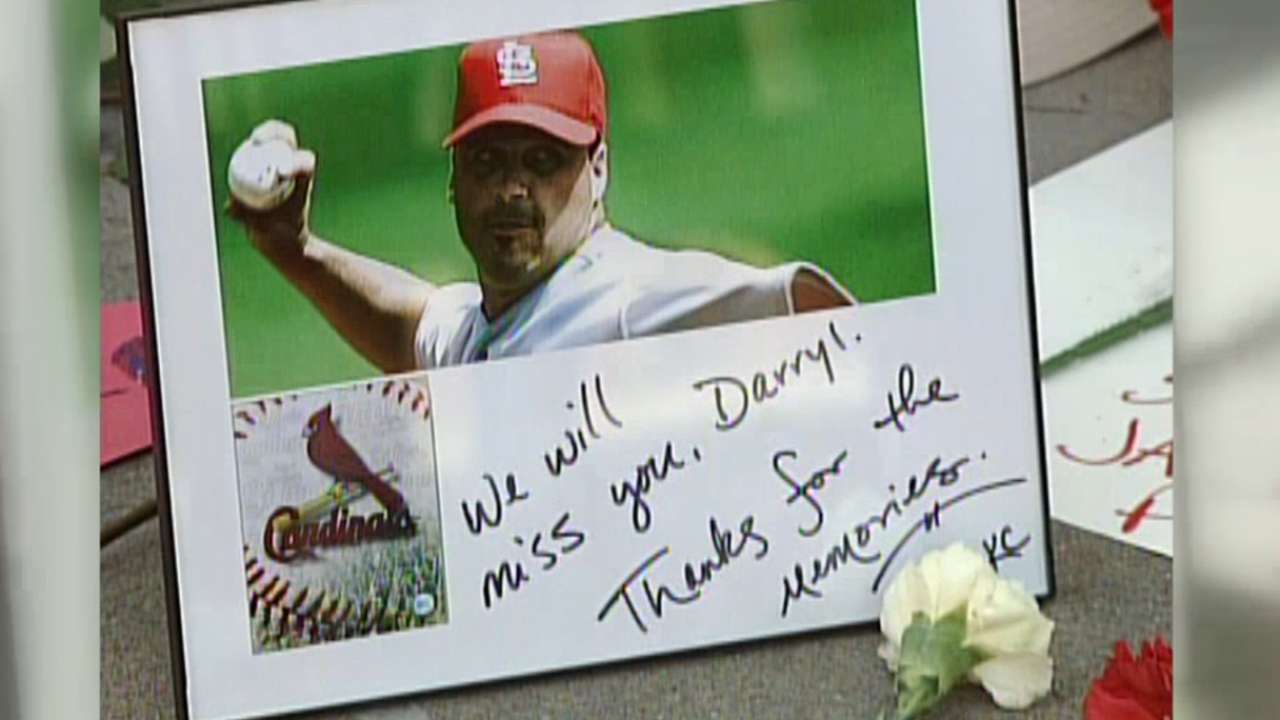 Unfortunately, MLB has experienced many other premature losses over the years. Among those:
• Indians outfielder Ray Chapman, the only player to die from an injury sustained during an MLB game, suffered a skull fracture from a pitch while batting on Aug. 16, 1920. The 29-year-old passed away the next day.
• Pirates outfielder Roberto Clemente, a 12-time All-Star who got his 3,000th hit in his final regular-season at-bat of the 1972 season, died at the age of 38 on Dec. 31 of that year. Renowned for his humanitarianism as well as his on-field accomplishments, Clemente was bringing relief supplies to earthquake victims in Nicaragua when he perished in a plane crash. Clemente was inducted into the Hall of Fame by special election the next year.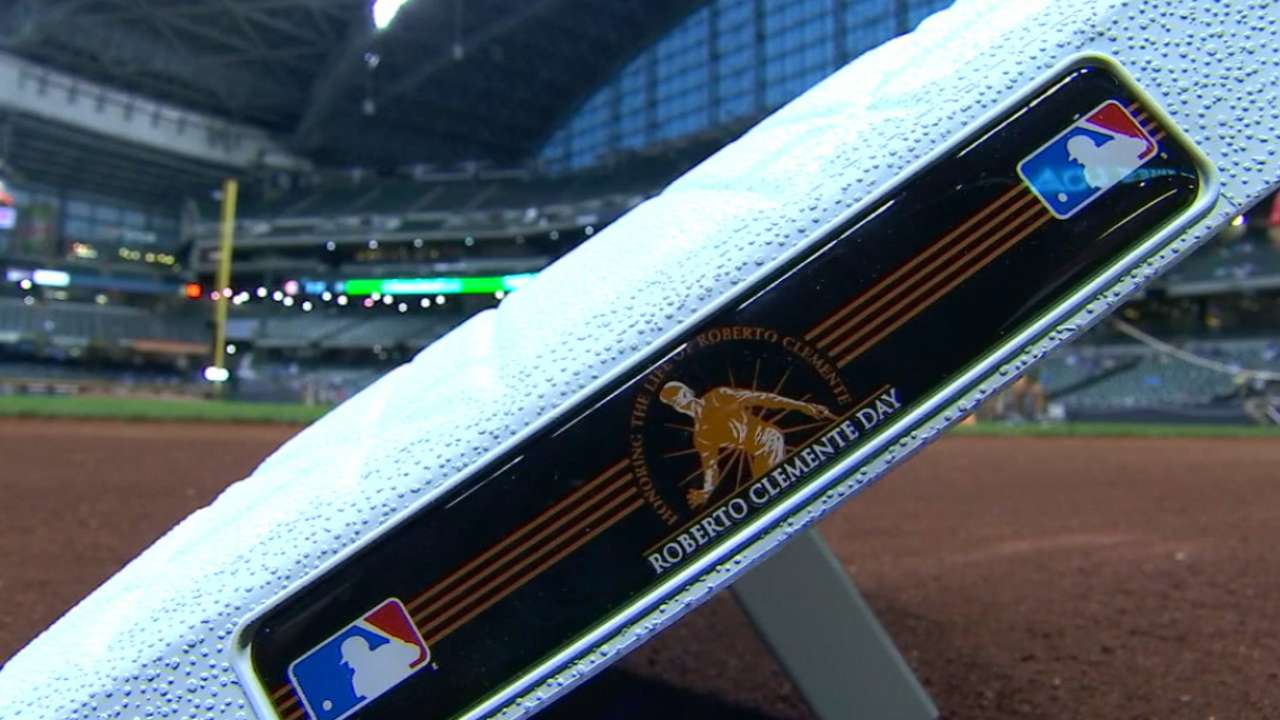 • Angels outfielder Lyman Bostock was nearing the end of his fourth Major League season when the 27-year-old was fatally shot in what was ruled a case of mistaken identity on Sept. 23, 1978, in Gary, Ind. Bostock had been visiting family while the Angels were in nearby Chicago for a series against the White Sox.
• During Spring Training in 1993, 27-year-old Steve Olin and 31-year-old Tim Crews died in a boating accident near Winter Haven, Fla. The two Indians pitchers were with teammate Bob Ojeda, who was injured but survived the accident.
Andrew Simon is a reporter for MLB.com. Follow him on Twitter @AndrewSimonMLB. This story was not subject to the approval of Major League Baseball or its clubs.