Kiermaier day to day with bruised hand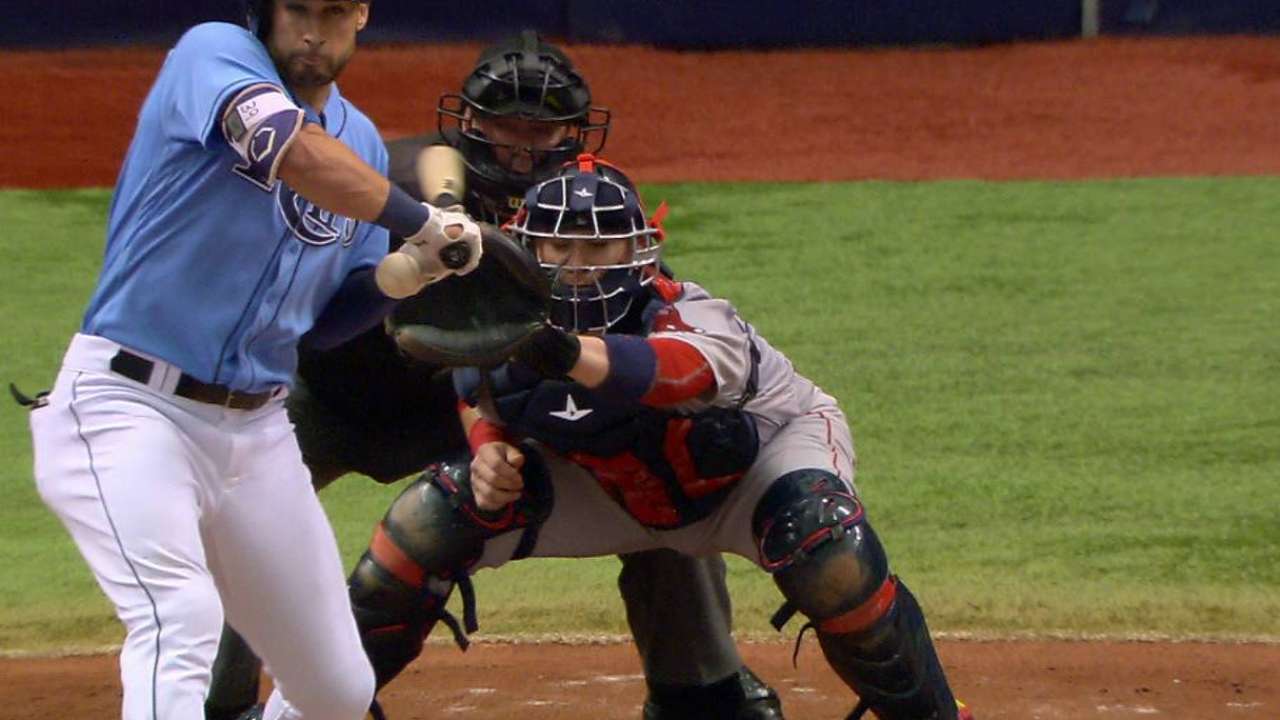 ST. PETERSBURG -- Kevin Kiermaier left Sunday's 3-2, 10-inning loss to the Red Sox due to a bruise on the palm of his left hand. The Rays' Platinum Gold Glove-winning center fielder was removed from the game after the Rays batted in the bottom of the fourth.
X-rays were negative, leaving Kiermaier with day-to-day status.
"Get some treatment on it and hopefully be ready to go tomorrow," Kiermaier said. "Hopefully the inflammation and swelling goes down and I'm good to go."
Kiermaier led off the third and got hit by a pitch on the wrist by Red Sox starter Eduardo Rodriguez. Rays trainers examined him and he remained in the game at that point.
"I could feel it tighten up as I was on the bases," Kiermaier said. "And I went out there on defense and it didn't feel great, but I thought I'd be OK. Then I tried swinging a bat when we came back from that half inning on defense, and I took some swings and it just wasn't going to happen today. A lot of inflammation after it happened, so swinging was not going to work out for me today."
Earlier in the season, Kiermaier experienced an extended stay on the disabled list after he suffered a left hand fracture while diving to field a ball in Detroit.
Mikie Mahtook moved over from right field to center field and Jaff Decker entered the game to play right.
Bill Chastain has covered the Rays for MLB.com since 2005. This story was not subject to the approval of Major League Baseball or its clubs.