Giles avoids injury after being struck by liner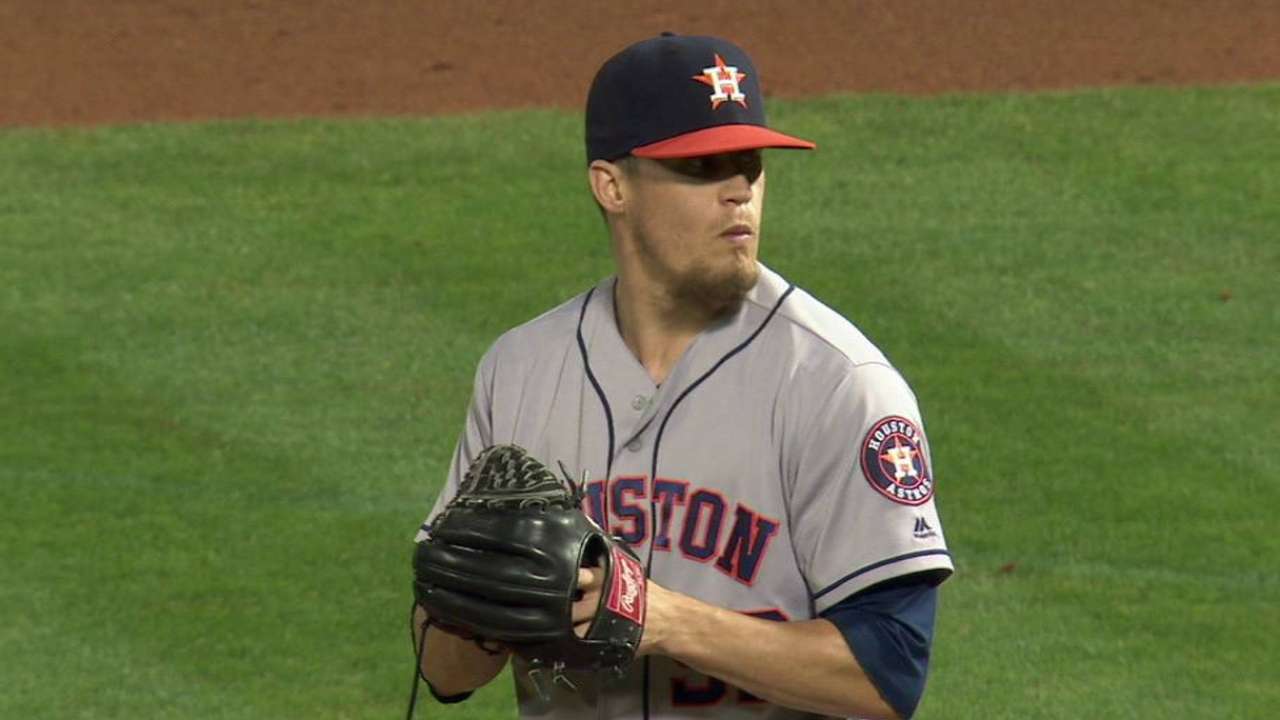 HOUSTON -- Astros closer Ken Giles was available to pitch Sunday, one day after being struck on the right wrist by a line drive during batting practice prior to a game against the Angels. He was diagnosed with a right wrist contusion after X-rays came back negative.
Giles said Sunday he was relieved the injury wasn't worse, especially considering how he felt in the moments following the mishap. He was on the ground for several minutes and began feeling nauseous before being helped off the field.
"Just an accident," he said. "I was just going down the line preparing for team stretch and just hear a 'Heads up,' and turned around to brace myself. It was coming right towards my face, so I put up my right arm, my right wrist, just to block the ball. Obviously, it hurt. My whole entire arm went numb and I started feeling nauseous so I just wanted to lay down to make sure I didn't get any worse or anything like that."
Giles said he spent most of the game Saturday working to get his mobility back, and he told manager A.J. Hinch he was good to go after pregame catch Sunday.
"A lot of the swelling is gone right now and it's just a little sore," he said.
Giles has converted 13 of 18 in save chances this year in his first year in Houston and has been inconsistent since inheriting the closer role. He gave up six runs on Friday to blow a save and has a 4.21 ERA in 66 games pitched this season.
Brian McTaggart has covered the Astros since 2004, and for MLB.com since 2009. Follow @brianmctaggart on Twitter and listen to his podcast. This story was not subject to the approval of Major League Baseball or its clubs.