Fernandez's death resonates with Scioscia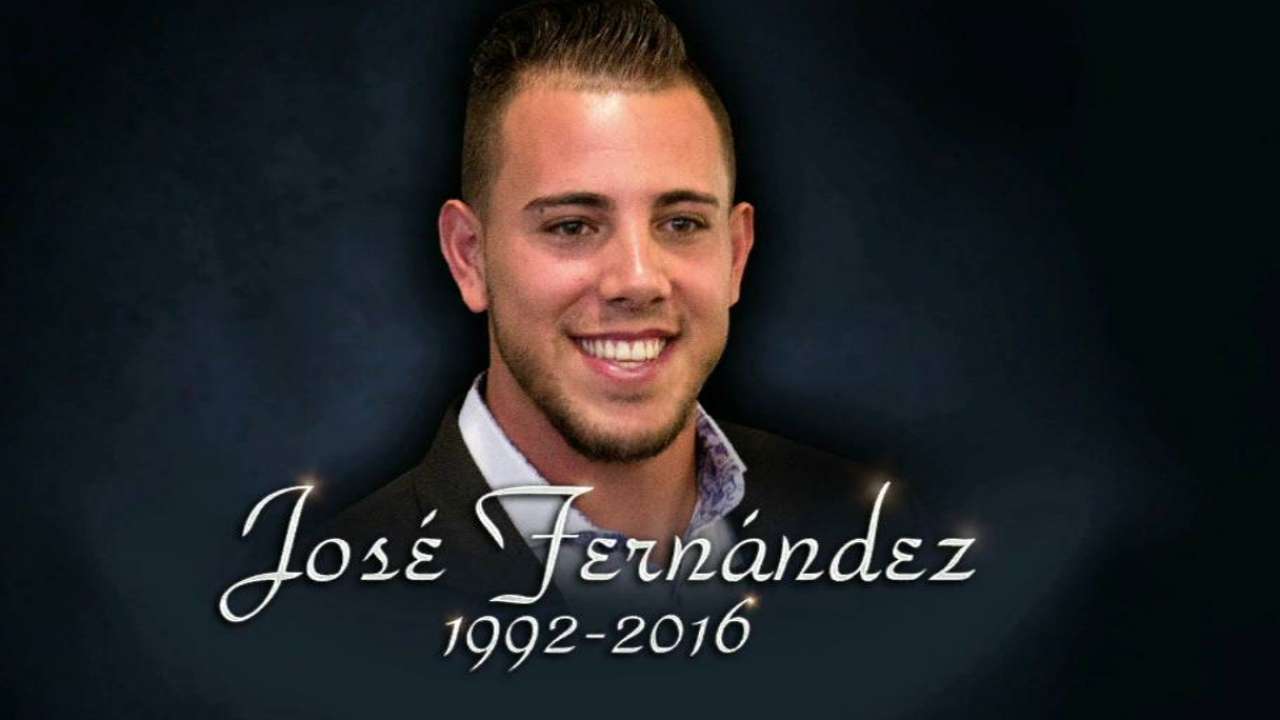 HOUSTON -- The entire baseball world is still reeling from Sunday morning's heartbreaking news of Marlins pitcher Jose Fernandez death, and the Angels were no exception.
The news brought back painful memories for some in the organization of pitcher Nick Adenhart's death in April 2009, especially for Angels manager Mike Scioscia, who was managing the team at that time.
"When you hear about tragedies of a young person that passes tragically in any profession, it's just a dose of reality that life is precious and there are guys in that room that knew him," Scioscia said. "Any time you lose somebody you know or a friend, it's obviously tough."
Along with Adenhart, Fernandez's death, which occurred during a boating accident, reminded Scioscia of when former Dodgers pitcher Tim Crews died in a boating accident in 1993.
"The thing that really rips my heart out is we talk about [Fernandez] as a baseball player, obviously he was a terrific baseball player, [but] the reality is their family lost a son, their family lost a grandson," Scioscia said. "I'm just always heartbroken with the empty chair that's going to be there at Thanksgiving and Christmas, and I'll feel that way with any tragedy."
And while Fernandez had a prolific baseball career, which included 589 career strikeouts, two All-Star selections and National League Rookie of the Year honors in 2013, Scioscia urged people thinking of Fernandez to remember him as more than just a phenomenal baseball player.
"Obviously, he [was] an incredible player, but it doesn't make much sense to talk about (that now)," Scioscia said. "His family lost a son, and that's really where it begins and ends with me."
Jordan Ray is a reporter for MLB.com based in Houston. This story was not subject to the approval of Major League Baseball or its clubs.