Maybin says Tigers should enjoy playoff race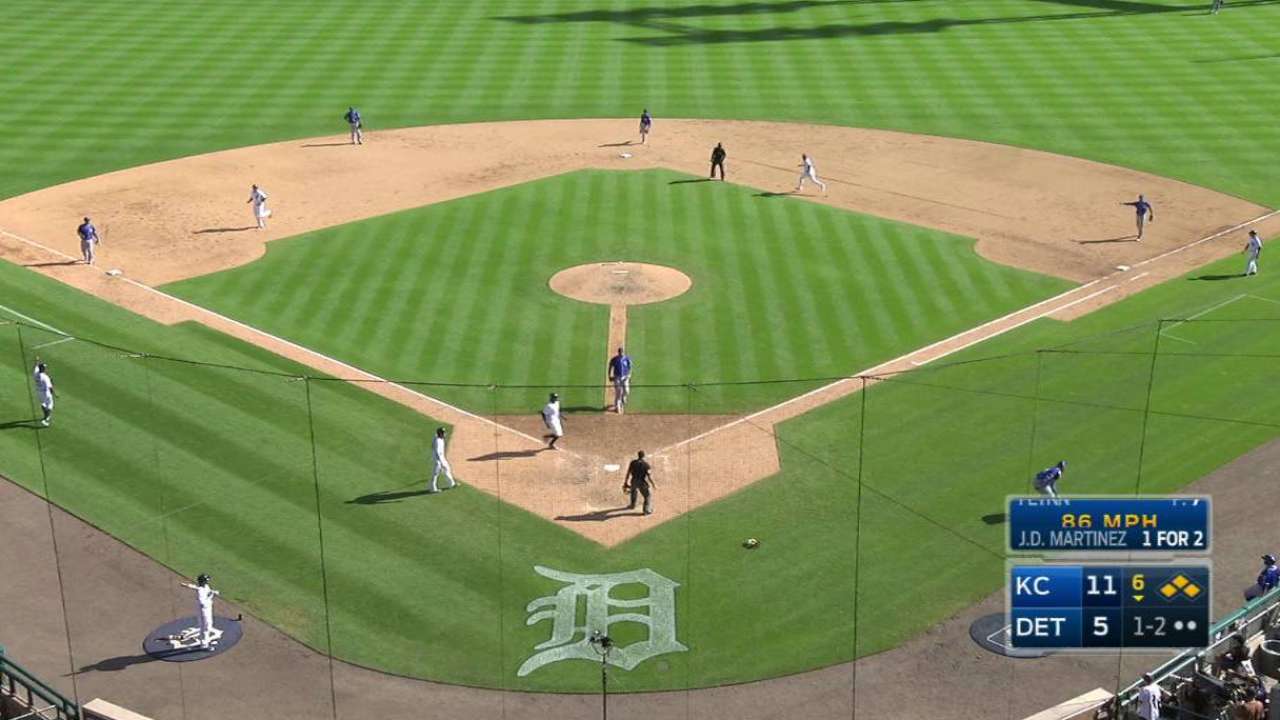 DETROIT -- The Tigers' clubhouse was near silent after Saturday's stunning loss to the Royals. Many players had left by the time Cameron Maybin returned to his locker.
It was Maybin who had to chase Paulo Orlando's game-tying double to the center-field wall. Afterwards, it was Maybin who set the tone for his teammates to pursue, as he has several times this season.
"This is what it's all about," said Maybin, who went 4-for-6, scored four runs and was ejected in Sunday's 12-9 loss to the Royals. "This is what I've been looking forward to the last seven years playing at the highest level. This is what it's all about, man. It hurts, but it's still fun, to be able to be in this situation to still do something special."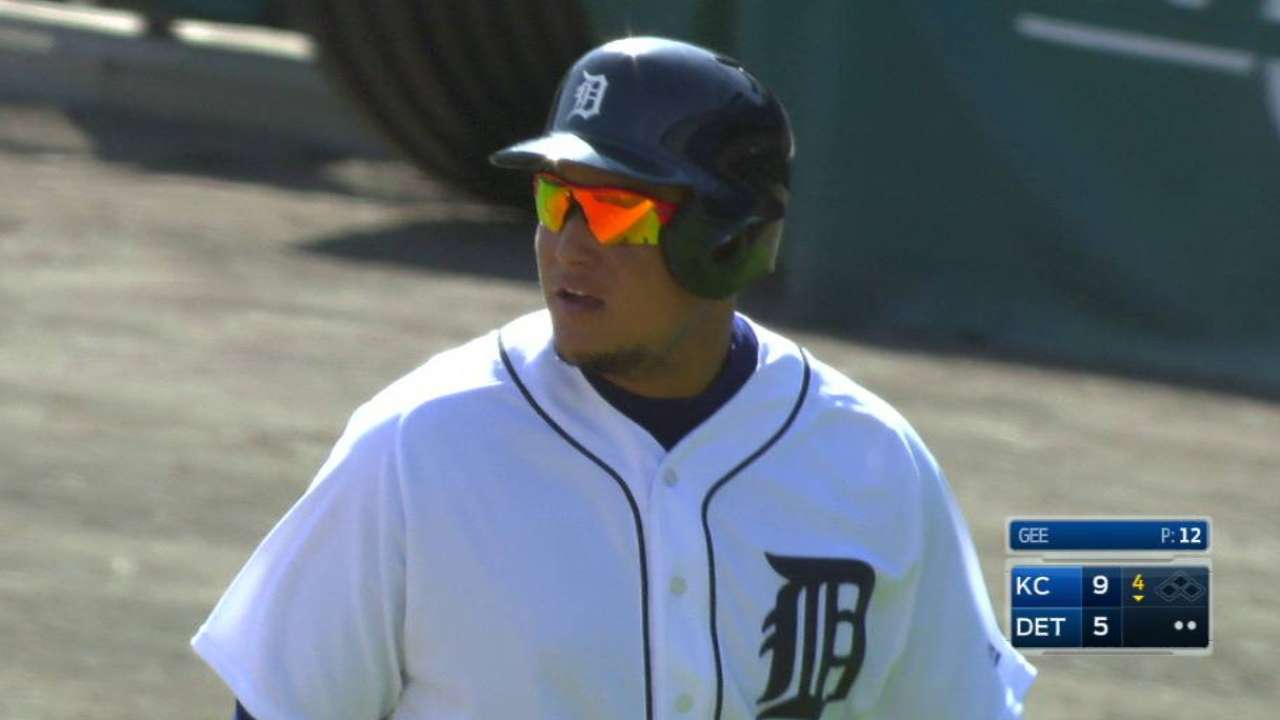 It was a reminder to savor the highs and lows, because they're better than feeling nothing at all down the stretch. Though Maybin was part of Marlins teams that contended for playoff spots in 2008 and '09, this is the closest race he has enjoyed. As intense as each game becomes, even each play, it's not something to fear.
"We had great energy [Saturday]," Maybin said. "We had great intensity. And we have to just continue to have fun with this challenge. It's going to be a challenge. It isn't going to be easy, but we have to continue to enjoy it, play hard.
"I don't think anybody should have their heads down at all in this locker room right now. We've been playing good baseball and leaving it all out there, and that's what it's all about."
As for Orlando's double, Maybin credited the hitter. Though Francisco Rodriguez expressed surprise that the ball cleared the Tigers' no-doubles outfield defense, the speed with which the ball traveled left little chance for an attempt at a running catch.
"He wasn't going to catch that ball anyway," manager Brad Ausmus said. "It didn't have any air underneath it. And they had one of the fastest guys in baseball [Terrance Gore] on first."
Said Maybin: "It's part of the game. You can always sit up here and try to figure out what you could've done, but it's part of the game. Tip your hat."
Jason Beck has covered the Tigers for MLB.com since 2002. Read Beck's Blog, follow him on Twitter @beckjason and listen to his podcast. This story was not subject to the approval of Major League Baseball or its clubs.