Somber Rays reflect on Fernandez tragedy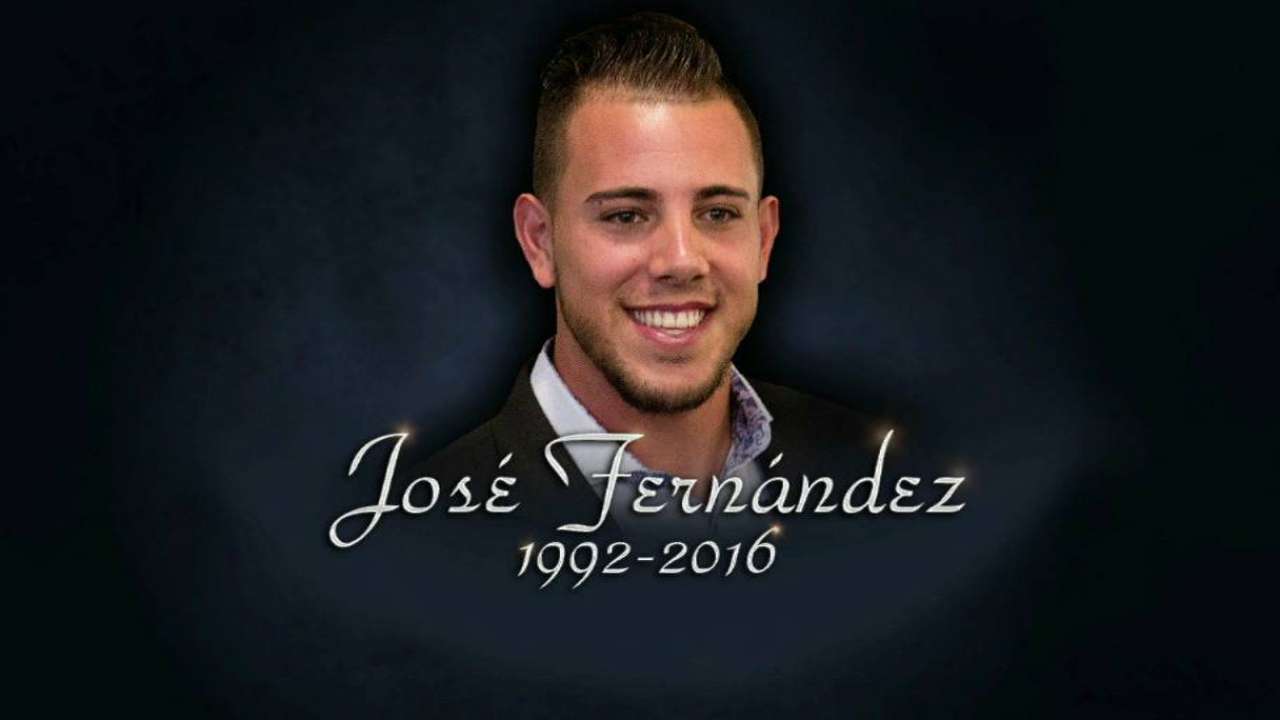 ST. PETERSBURG -- Jose Fernandez was in the thoughts of those inside the Rays' clubhouse prior to the team's home finale against the Red Sox Sunday afternoon at Tropicana Field.
Early Sunday morning, the dynamic Marlins right-hander died at the age of 24 in a boating accident at the entrance of Miami Harbor. In respect for the Marlins star, the Rays and David Ortiz agreed to cancel the pregame ceremony to honor the retiring Ortiz. Prior to the game, a moment of silence was observed for Fernandez, who was born in Cuba and defected with his family to the United States at the age of 15. He led Tampa's Alonso High School to two 6A state championships.
"It is a tough day," Rays manager Kevin Cash said. "Baseball lost one of its brightest stars and probably brightest personalities. It's going to affect the Tampa Bay community and also the Miami community, just because of the impact that he had.
"You watch him, how successful he was, but you watch how much passion he played the game with. A lot of thoughts go to his family, and obviously the Miami Marlins."
Cash, who hails from Tampa, said he was "fortunate enough" to briefly know Fernandez when he was a senior at Alonso High School. He called Fernandez's story "amazing."
"It's going to be a very tough loss for a lot of people," Cash said.
Logan Morrison was a teammate of Fernandez while playing for the Marlins and noted, "I felt like he was invincible, too."
"That's probably why this doesn't feel real," Morrison said. "Just the super amount of talent that he had, you don't find that everywhere.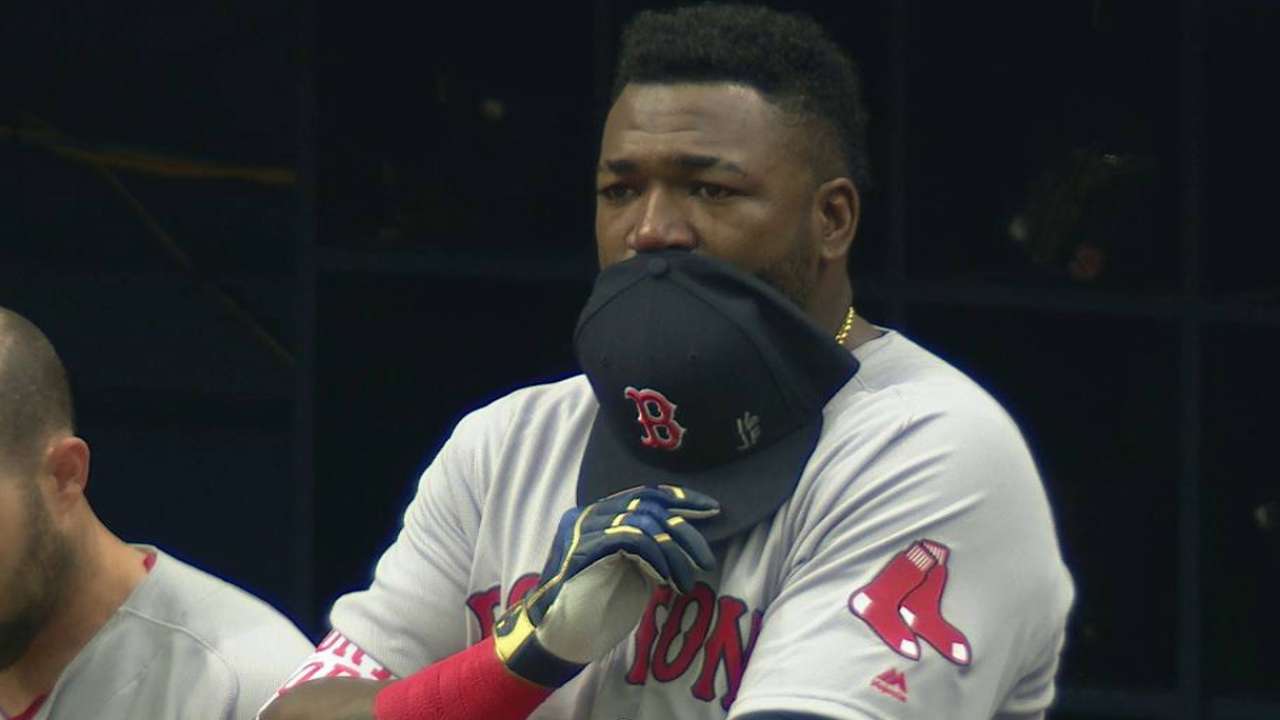 "It's crazy he comes from Cuba, dives in the water to save his mom and now he dies in a boating accident."
Morrison added that "more than anything" he'll remember "how fun it was" to play behind Fernandez.
"Because he would just compete," Morrison said. "Compete like nobody I'd ever seen. You'd look up and he'd have 12 strikeouts in six innings, and I'm like, 'Really? I didn't even notice that,' because you're so used to him doing that, striking everyone out and doing it quickly."
Morrison will also never forget Fernandez's personality.
"The smile, the laugh, it was infectious," Morrison said. "It would turn your day around. Probably my first experience with like a true ace. Jose Day. That type deal.
"What you see on the field is what you see off the field. Always smiling. Always laughing. Always wanting to have a good time and having a good time. Even when they played here. I get a hit off him and he was smiling, tipping his cap."
Morrison said he had met Fernandez's mother and grandmother.
"Obviously my thoughts and prayers are with them right now," Morrison said. "I can't imagine what it's like to lose a son or grandson, especially someone like him. Really good, quality guy."
Chris Archer called Sunday's news "devastating."
"No question about it," Archer said. "I respected everything that he did. The way he got over here. What he's done for his family. The way he went about his business. It's tragic. It's very, very saddening. Anything that myself or the Rays organization can do for his family, you know, our arms are open.
"I know he resides in the Tampa area, some of his family's here, too. Anything we can do, we're here to help."
Archer allowed that Fernandez's death reminds one how precious every day is.
"We have to cherish every moment," Archer said. "No matter who you are, what your occupation is, just love life. That's what Jose did. His charisma and passion went beyond just baseball. That's how he attacked life as well. His life ended short and abruptly, but we're not going to forget him."
Curt Casali said he "really enjoyed the way [Fernandez] competed on a daily basis."
"It was fun to go up against him a couple of times," Casali said. "The few times I got to face him I'm pretty sure he got me pretty good. ... I can't even imagine what his teammates and the city of Miami are going through right now in terms of what they're feeling.
"Hopefully they can get through it and know that everybody else is thinking about them. Especially the Rays organization. We enjoyed competing against him and we definitely recognize what kind of incredible talent he had."
Bill Chastain has covered the Rays for MLB.com since 2005. This story was not subject to the approval of Major League Baseball or its clubs.