MLB.com Columnist
Bill Ladson
Nats, Fernandez's final opponent, mourn ace
Murphy: 'No words to describe loss' of Marlins' exuberant right-hander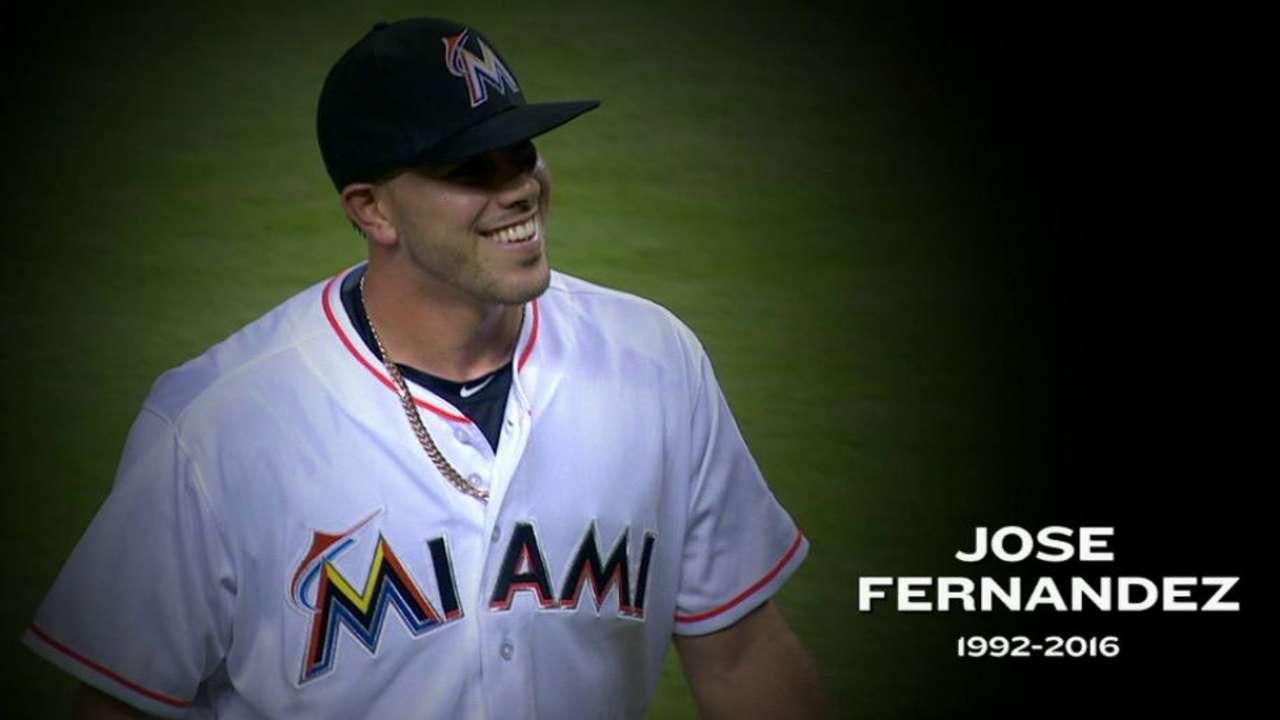 PITTSBURGH -- Jose Fernandez's final game was against the Nationals last Tuesday, and he was dominating, pitching eight shutout innings and striking out 12 in a 1-0 victory at Marlins Park.
Fernandez, who passed away Sunday morning in a boating accident, left a positive impression on the Nationals. Take Daniel Murphy, the last hitter to face Fernandez. He was able to get to know him when both were on the 2016 National League All-Star team.
"My heart goes out to his family for their loss. There are no words to describe the loss for the Fernandez family, the Marlins and baseball in general," Murphy said. "… I got to spend some time with him at the All-Star game. What a great guy. I really enjoyed speaking with him. It's a sad day."
Center fielder Trea Turner learned of the news of Fernandez's passing from his mother in a text message. At first, he didn't believe what he read. Then Turner went on social media and realized it was true.
Turner's relationship with Fernandez dates back to when they competed against each other in high school. Fernandez attended Braulio Alonso High School in Tampa, Fla., while Turner played for Park Vista Community High School in Lake Worth, Fla.
"It's really sad. He was an unbelievable player," Turner said. "You could tell [in high school] that he was special. He was the same pitcher that he is now. He threw hard, great breaking ball. He had a good feel for the game. He took it to the next level. He was probably one of the best pitchers in all of baseball."
Absolutely crushed and shocked at the news about Jo-Fez..My thoughts and prayers go out to his family, friends, and the @Marlins org!

— Bryce Harper (@Bharper3407) September 25, 2016
Bryce Harper said he woke up this morning devastated after learning the passing of Fernandez. Harper saw a text on his phone about Fernandez thinking he hurt his elbow. Then Harper found out he passed away in a boating accident.
"He was one of the brighter lights on the field for sure," Harper said. "Words cannot describe how saddened baseball is. We lost a good one really young. Prayers go out to his family, friends and the Marlins organization. It's something you don't want to see anybody go through. It's insane."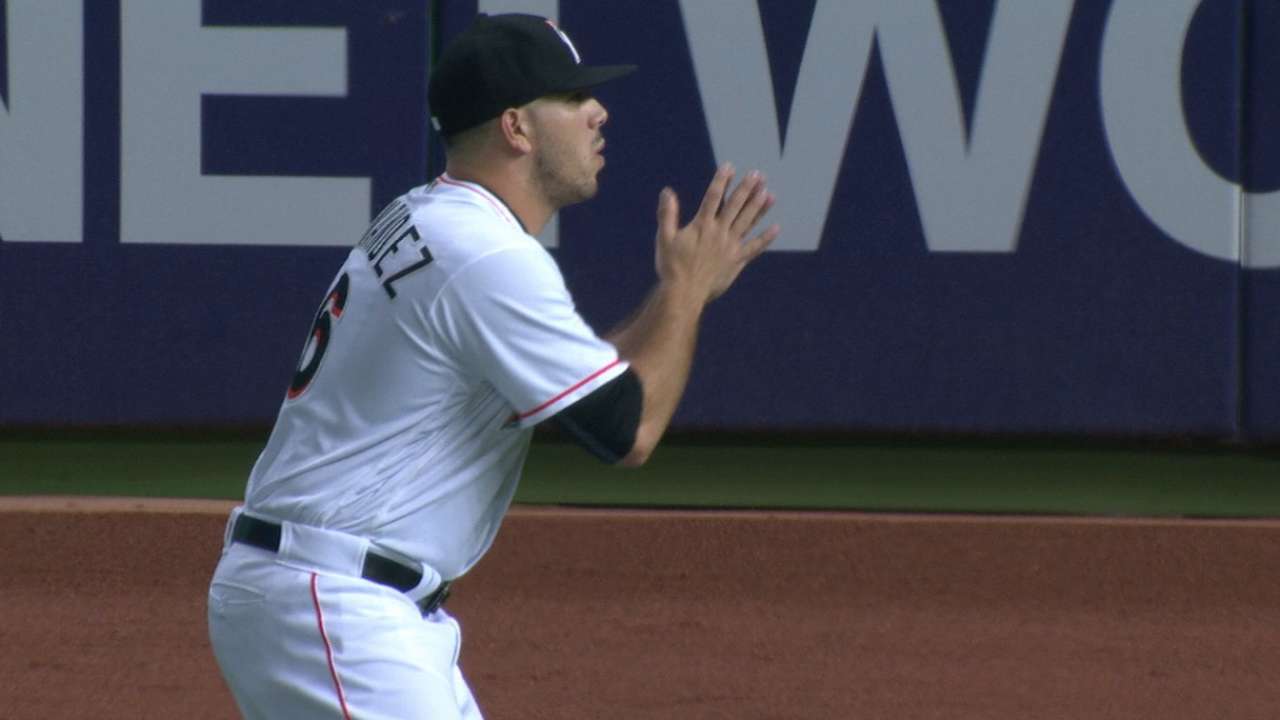 Right-hander Mat Latos and Fernandez were teammates for half a season in 2015, and Latos was at a loss for words when he heard about the passing of Fernandez. Latos spoke to Fernandez just last week and gave him a hug.
"Even on the days he wasn't pitching, he was fighting for the team. This young kid wanted to have fun, play baseball and fish," Latos said. "I walk over to him and gave him a hug. We talked baseball, how he was throwing the ball and how well he was pitching this year."
Bill Ladson has covered the Nationals/Expos for MLB.com since 2002 and writes an MLBlog, All Nats All the Time. He also can be found on Twitter @WashingNats. This story was not subject to the approval of Major League Baseball or its clubs.