De La Rosa to visit Dr. Andrews for elbow discomfort
Right-hander underwent Tommy John surgery in 2011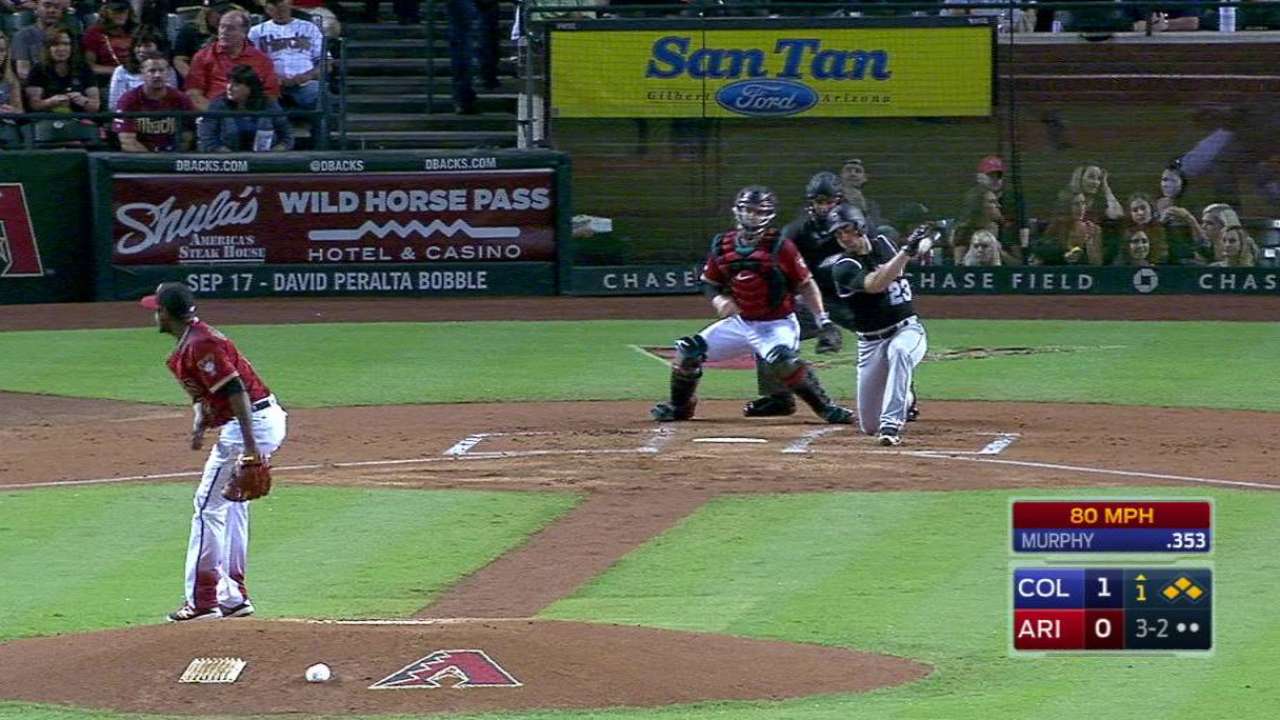 BALTIMORE -- Still feeling discomfort in his right elbow, D-backs right-hander Rubby De La Rosa will visit renowned surgeon Dr. James Andrews on Monday in Florida.
Andrews performed De La Rosa's Tommy John surgery in 2011, while the right-hander was pitching for the Dodgers.
"I don't want to be a hero," De La Rosa said. "To go out there and try one more time when I don't feel good about it. I feel like it's not right. It's still a little sore, a little tightness."
De La Rosa went on the disabled list for elbow inflammation in late May. The D-backs sent Andrews an MRI in July. It was decided then that De La Rosa would not need another Tommy John surgery.
However, another MRI may be coming for De La Rosa during his visit to see Andrews.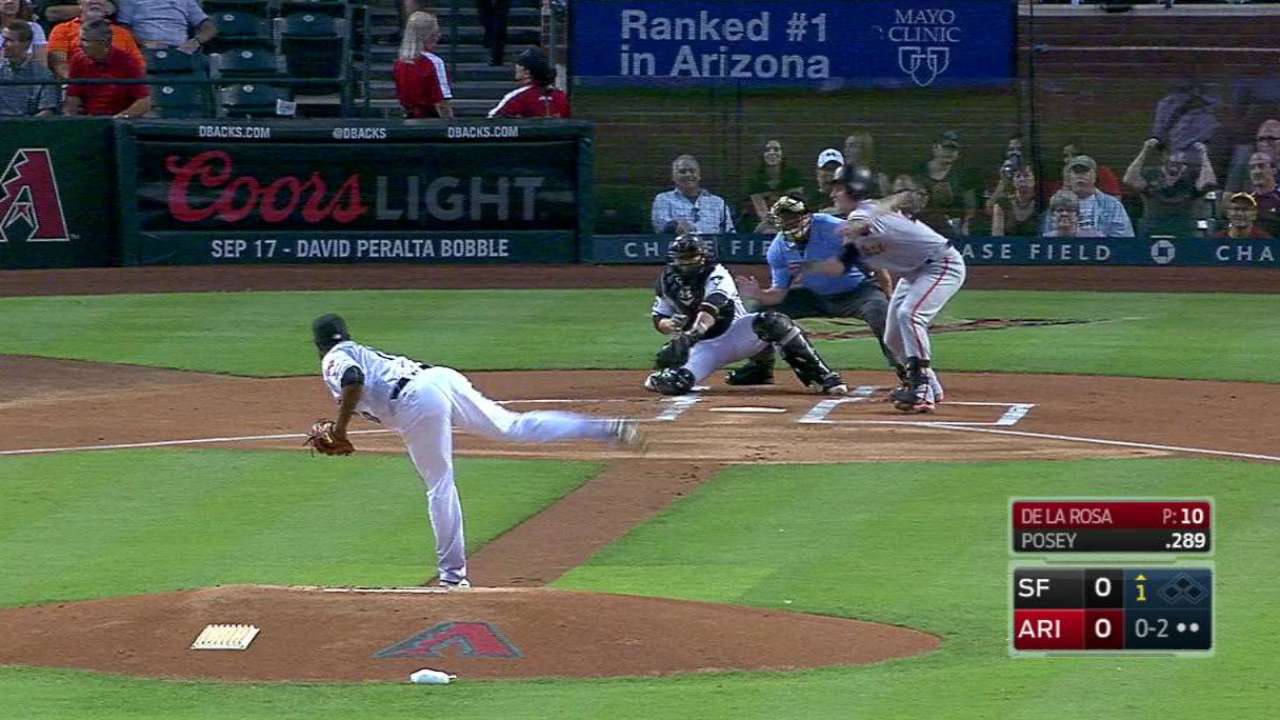 "Depends on what he tells me," De La Rosa said. "If he sees something bad, maybe we'll get a fresh MRI, then we'll make a decision on what the best thing is to do."
De La Rosa went 4-5 with a 4.26 ERA in 13 games (10 starts) this season. He made a pair of starts after coming off the DL earlier this month, but he was on a strict pitch count.
The right-hander allowed a run in two innings against the Giants on Sept. 9, then allowed a run in an inning against the Rockies on Sept. 14. De La Rosa still felt uncomfortable during that outing against Colorado, leading to the decision to not start him again for a while.
De La Rosa threw off flat ground earlier this week in San Diego, but the team was not ready to have him throw off a mound.
Jake Rill is a reporter for MLB.com based in Phoenix. This story was not subject to the approval of Major League Baseball or its clubs.