Ortiz cancels ceremony; honors friend Fernandez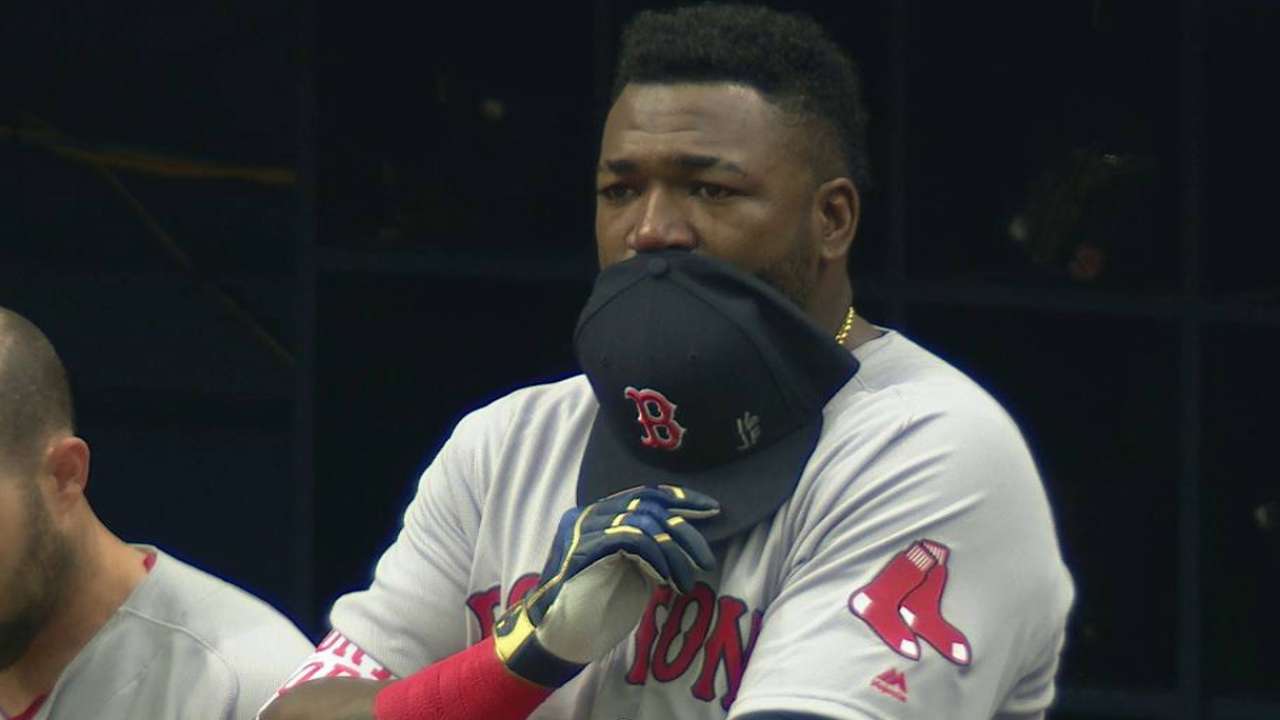 ST. PETERSBURG -- David Ortiz played his final game at Tropicana Field on Sunday. Throughout his farewell tour, a final game at a stadium has been met with a ceremony and a gift.
Out of respect to his friend Jose Fernandez, who died in a boating accident on Sunday morning, Ortiz asked that the pregame ceremony be cancelled. The Rays had a video tribute to Ortiz before the second inning.
Ortiz became emotional during the moment of silence. He honored Fernandez by writing his initials and number on his cap. He said after the game that Fernandez had been on his mind throughout the morning and afternoon.
"It's a sad day, man," Ortiz said, before taking a long pause. "It's one of those days when tragedy happens and no one is ready for it. Such a young, humble, great kid. This is inexplicable."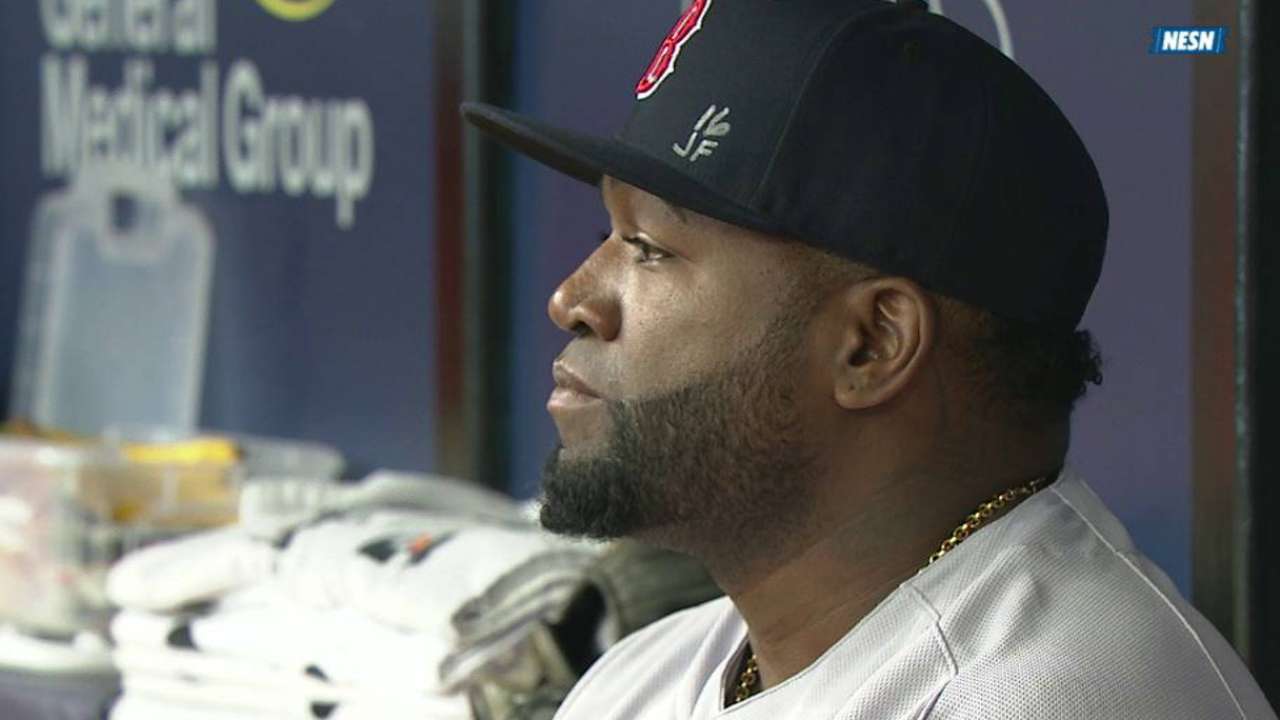 Fernandez and Ortiz had developed a bond, despite Ortiz being 16 years Fernandez's senior. At this year's All-Star Game in San Diego, Ortiz claimed that Fernandez told him he'd throw nothing but fastballs right down the middle in the hopes that Ortiz would have a special moment in his last Midsummer Classic. When Fernandez later walked Ortiz, the two had a playful exchange on the field.
Ortiz was overtaken with emotion before the game, and didn't want to have his time here honored with the tragedy in his and all of his teammates' mind.
"It's not a day to celebrate," he said.
Before the game, Rays third baseman Evan Longoria and pitcher Chris Archer presented Ortiz with an oil painting of his 500th career home run, which he hit at Tropicana Field last September. He was also given 34 handcrafted cigars, and a pair of $5,000 donations to the Miracle League of St. Petersburg and the South Florida Latino Scholarship Program were made in Ortiz's name.
On Sunday in the Red Sox's clubhouse, players watched the televisions in stunned silence, standing around each other. Fernandez had never pitched against the Red Sox, and no one in the room had been Fernandez's teammate in the Major Leagues -- but he had a friend in Ortiz, and the news of his death reverberated in shock around the team.
"It was disbelief," manager John Farrell said. "Tragic. ... We all know the talent that he is, so baseball has lost one heck of a young pitcher. But more importantly, our thoughts are with his family at this point."
Sam Blum is a reporter for MLB.com based in St. Petersburg. This story was not subject to the approval of Major League Baseball or its clubs.