Braves mourn Fernandez at Marlins Park
Freeman, Flowers reflect on pitcher's competitiveness, personality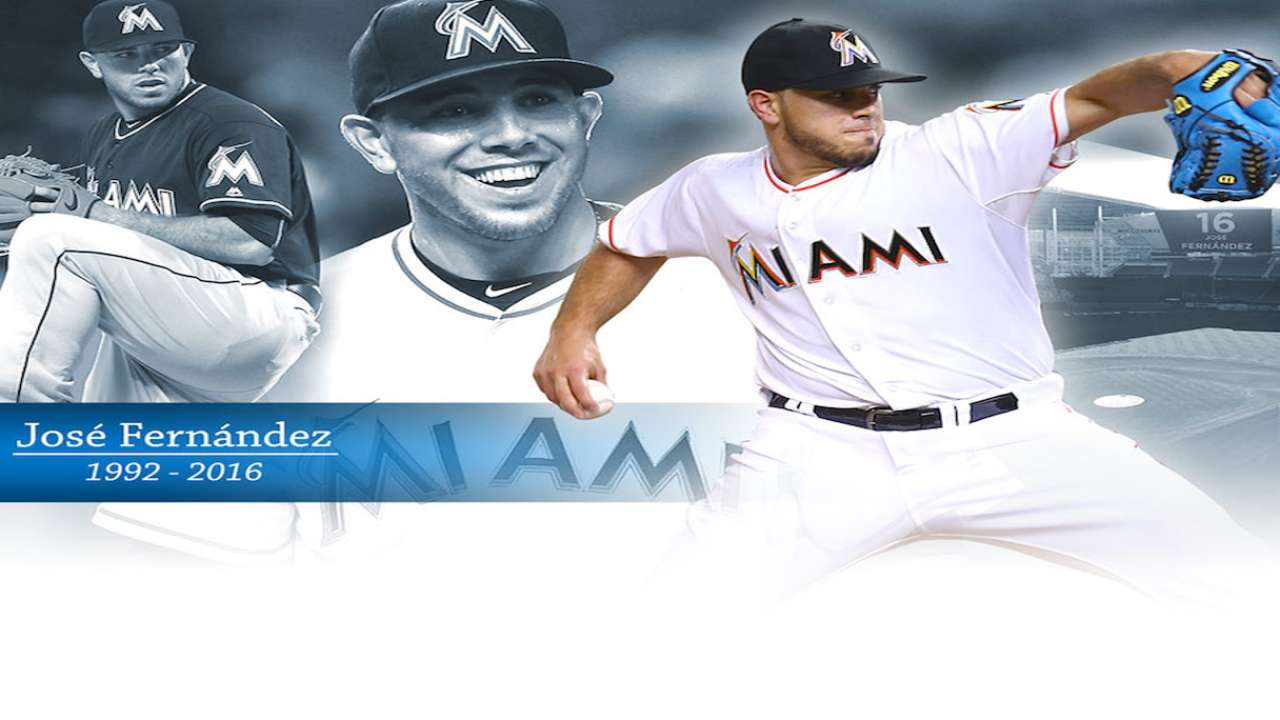 MIAMI -- Approximately five minutes before arriving at Marlins Park on Sunday morning, Freddie Freeman, Tyler Flowers and a group of other Braves on the team bus were suddenly overwhelmed with sadness and bewilderment as they learned Marlins ace Jose Fernandez died a few hours earlier in a boating accident.
"I'm at a loss for words," Freeman said. "It's utter disbelief and shock. I'm hoping to wake up from this nightmare. He was one of the best people I've ever met. He was an unbelievable competitor. It was an absolute treat to get to know him these past couple years."
While the Marlins ended the Braves' seven-game winning streak on Saturday night, Fernandez entertained his teammates in the dugout in the same manner he had since first gracing the Majors with his tremendous talents and vibrant personality. A few hours later, he and two friends were killed when their boat crashed and capsized near the entrance to the Miami Harbor.
"There's a lot of shock and disbelief," Braves manager Brian Snitker said. "Everybody in [the clubhouse] is just kind of staring at each other. As a parent, when you see something like this happen to a young man like that, it's just hard to comprehend."
Once Sunday's game was postponed with no makeup date set, the Braves spent close to four hours at Marlins Park watching the news and dwelling on the reality that a man who had established himself as one of the game's best pitchers and personalities was dead at 24.
"It's always hard to see that happen to anybody, much less someone you saw last night," Flowers said. "I think that makes it more surreal for myself. Whenever you hear of something like this, it's amazing that 12 hours ago, he was across the way over there cheering for his team. It's definitely a tough morning. I can only imagine what his teammates and family are going through."
Upon hearing this tragic news, Flowers immediately thought about what transpired nearly two weeks ago, after Braves reliever Jose Ramirez threw a pitch over Fernandez's head. The Marlins' pitcher was understandably upset as the benches cleared. Once order was restored, he shared a cordial exchange with the Braves' catcher and mentioned fear of sustaining an injury that would prevent him from caring for his family.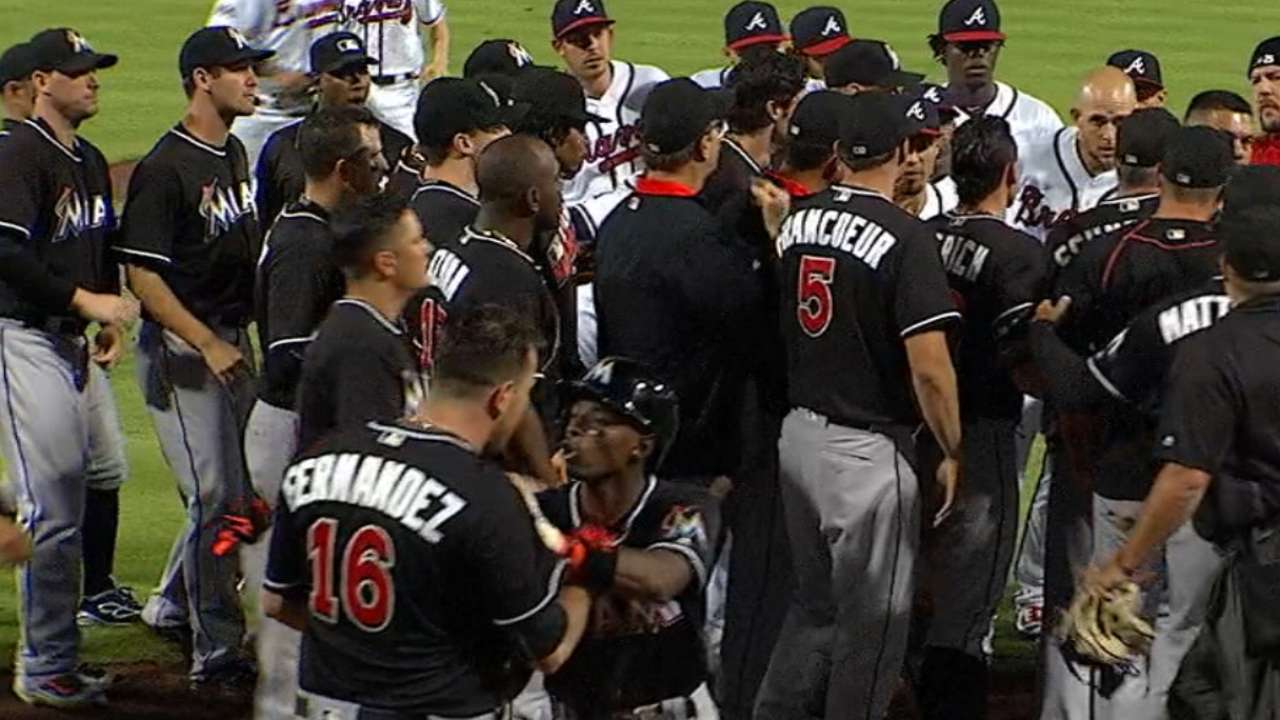 "He had a personality that was very rare in sports," Freeman said. "Getting to see it over the years, it was a personality you got drawn to. He was always smiling and always having fun. He loved playing the game of baseball. Every time he got on that mound, he brought the best out of you. It's not only a loss for baseball, but this whole country really, Cuba and everything. It's a very sad day."
Freeman homered in his first career at-bat against Fernandez and then doubled three innings later. Upon reaching second base, he gained a glimpse of the pitcher's easy-going, competitive nature when Fernandez turned toward him, smiled and shook his head in a fun-loving manner while essentially saying, "What do I have to do to get you out?"
"He was always smiling at you," Freeman said. "It was just a fun competition. It makes you better because he's had so much fun out there, you just kind of forgot about everything. You just wanted to go up there and compete with him because he put on show every time he was out there. It was an honor to be a part of it."
Mark Bowman has covered the Braves for MLB.com since 2001. This story was not subject to the approval of Major League Baseball or its clubs.