D-backs remember Fernandez for charisma, devotion to game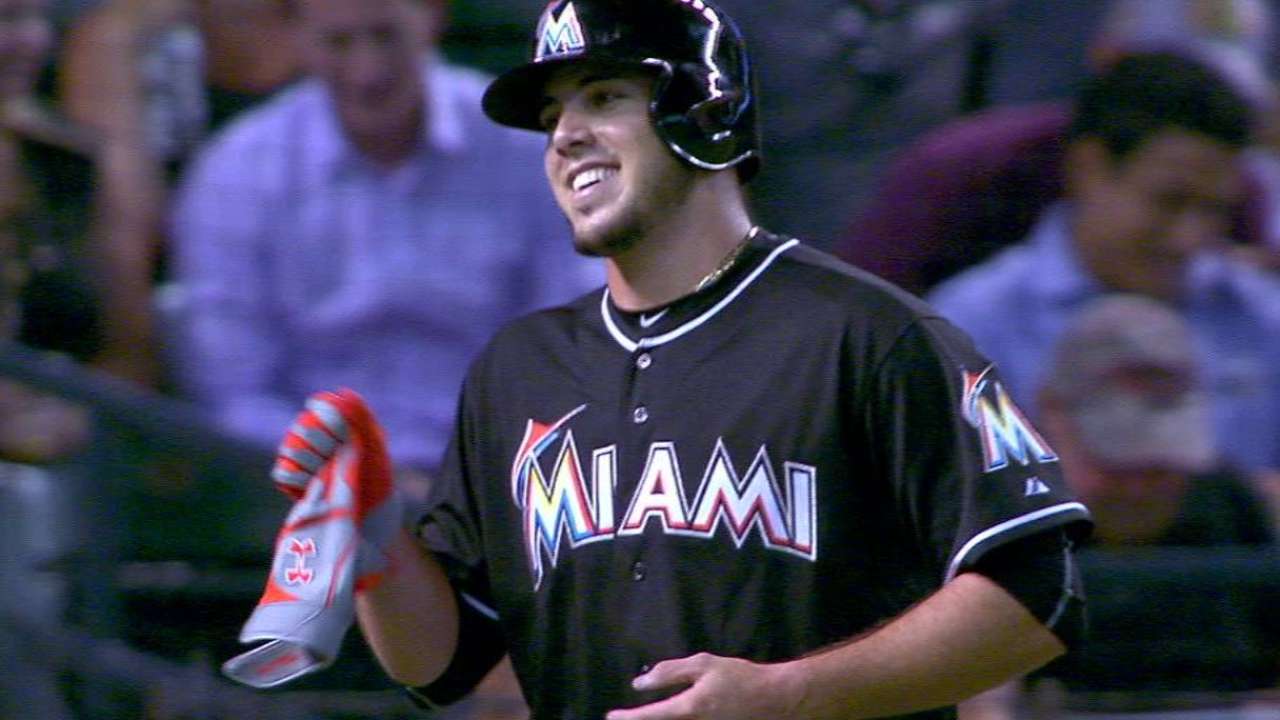 BALTIMORE -- D-backs pitcher Archie Bradley was riding in a taxi with teammate Jake Lamb to Camden Yards on Sunday morning when they first learned about the tragic death of Marlins ace Jose Fernandez.
At the end of his high school career, Bradley played in the 2010 Aflac All-American Game with Fernandez, who died in a boating accident early Sunday morning in Miami at the age of 24. It didn't take Bradley long to realize not only how special of a pitcher Fernandez was, but the type of person he was.
"When you see a person with so much life like that, so much charisma and just the personality he had, how can you not like a guy like that?" Bradley said. "Obviously what he brought to the game, but who he was off the field, the type of guy he was, it's tragic."
Sunday was a tough day around baseball as the news broke early in the morning of the death of one of the game's top rising stars. Players in the D-backs' clubhouse gathered around the TV watching the news. Some shook their head in disbelief with most of the room silent.
"Very hard. Tragic day obviously for Jose's family and the Marlins and all of baseball. It's tough," Arizona manager Chip Hale said. "We'll all have heavy hearts."
When Bradley met Fernandez in San Diego for that All-American game, he learned the story of how Fernandez came to the country. It took Fernandez four attempts at defecting from Cuba before he made it to the U.S. On the final trip, Fernandez, 15 at the time, dove off a boat to save his mother when she fell overboard.
"I remember I was 17 years old, playing in this Aflac game, and you hear about this kid who left his country on a boat and had to swim however long to get to Miami just to be a U.S. citizen," Bradley said. "You think about that, you think about everything he's gone through getting his family over here, and what a perfect place for him to be drafted and be a part of that organization over there in Miami and what he did for that team, that community. This is a tough one."
Sick to my stomach! José was one of the best guys I've ever met! Had the honor of playing with and against him. You will be missed by all!

- Archie Bradley (@ArchieBradley7) September 25, 2016
D-backs outfielder Kyle Jensen was previously in the Marlins' organization and while he never played with Fernandez in the Minor Leagues, he spent time in the same clubhouse as him during Spring Training in the past.
My heart is broken to hear such devastating news. Sending my prayers to Jose Fernandez family and teammates.

- Kyle Jensen (@TheKJensen42) September 25, 2016
Jensen, who typically doesn't check social media in the morning, heard the news Sunday morning in the hotel lobby from pitcher Braden Shipley.
"Spring Training, he was always joking around the clubhouse, having fun," Jensen said. "He was a really good guy."
Jose Fernández! Amigo, colega, compatriota. Gracias por los momentos que nos diste en Béisbol! Tu sonrisa estará en nuestros corazones...

- Yasmany Tomas (@eltanquetomas) September 25, 2016
The D-backs experienced not only how great of a person Fernandez was, but also how dominant he was on the mound. The Marlins ace was a two-time All-Star, a former NL Rookie of the Year and this year, he was a National League Cy Young candidate going 16-8 with a 2.86 ERA.
Bradley said no pitcher in the game had a better repertoire.
"The way he blew away guys with pure stuff," Bradley said, "he was easily the best guy in the game, as far as pure stuff goes."
Jake Rill is a reporter for MLB.com based in Phoenix. This story was not subject to the approval of Major League Baseball or its clubs.