Dodgers assured of at least a tiebreaker game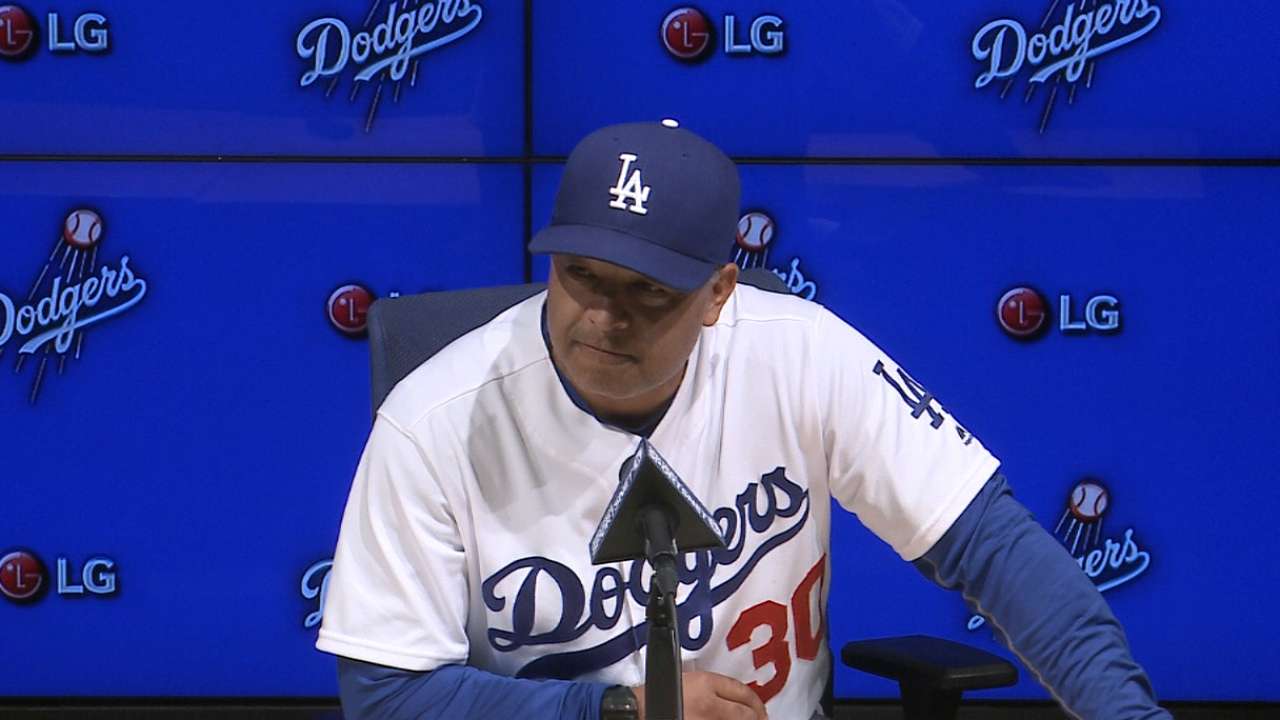 The Dodgers are one step closer to the postseason, having guaranteed themselves at least a Game 163 as a result of their 14-1 victory over the Rockies on Saturday evening.
Los Angeles' win improved its win total on the season to 89 -- a total the Giants can only tie and cannot surpass, even if they win all of their remaining games. A fourth consecutive National League West title for Los Angeles could also be imminent, as one more win by the Dodgers or one more loss by the Giants will clinch the division crown for L.A.
If the Dodgers and Giants are tied for the division lead at season's end, they would play a one-game tiebreaker on Monday, Oct. 3. The host of that potential Game 163 is to be determined, as the season series between the two clubs is tied at eight games apiece with three games to be played in San Francisco over the regular season's final weekend. The winner of Game 163 would go on to play the Nationals, who clinched the NL East title on Saturday night, in the NL Division Series. The loser would still be in contention for the NL Wild Card Game, set for on Wednesday, Oct. 5.
Matt Kelly is a reporter for MLB.com based in New York. Follow him on Twitter at @mattkellyMLB. This story was not subject to the approval of Major League Baseball or its clubs.