Amid struggles, Sox close in on milestones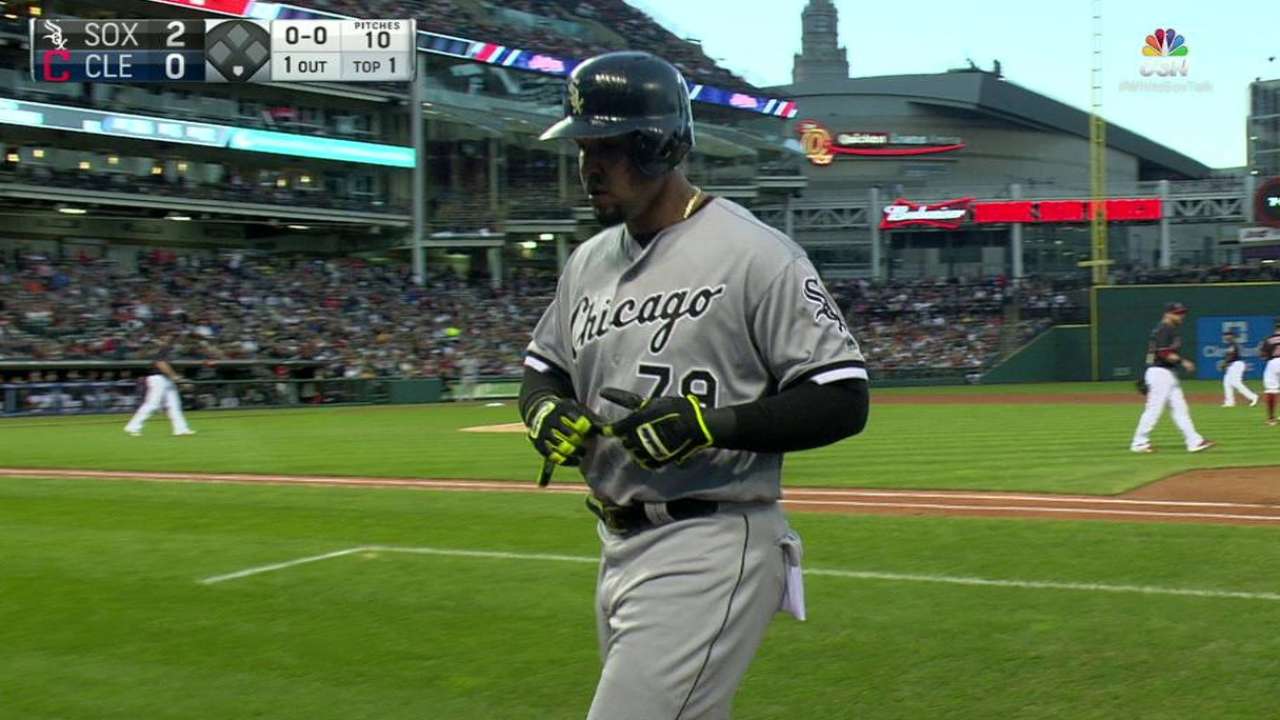 CLEVELAND - Jose Quintana reached 200 innings pitched for a fourth straight season by allowing one run over six during an 8-1 White Sox victory over the Indians Saturday night at Progressive Field.
With a career-high 13 wins and one start remaining, Quintana (13-11) also clinched a winning season on the mound. But those numbers didn't seem to matter to Quintana in comparison to the 73-81 White Sox record and the team being eliminated from any playoff consideration.
"I don't like to talk about stats," said Quintana, who has a 3.21 ERA over 31 starts and 174 strikeouts in 202 innings. "We don't have a good year and the goal here is to make the playoffs.
"We can't this year. We try to make a good rest and come back next year."
Other White Sox players besides Quintana have individual milestones or targets in mind as this disappointing season comes to a close.
Jose Abreu knocked out three hits and drove in one run, raising his average to .299 and his RBI total to 97. Abreu sits at 179 hits and joins Joe DiMaggio and Albert Pujols as the only players in Major League Baseball history to have at least 175 hits and 25 homers in each of their first three seasons.
Melky Cabrera finished 2-for-5 with two RBIs, taking that particular total to 80 and leaving his average at .298. Todd Frazier went deep leading off the sixth for his 39th home run and 96th RBI and barely missed No. 40 in the ninth. He would become the seventh White Sox player with a 40-home run season, a feat reached 13 times in total if Frazier connects on one more.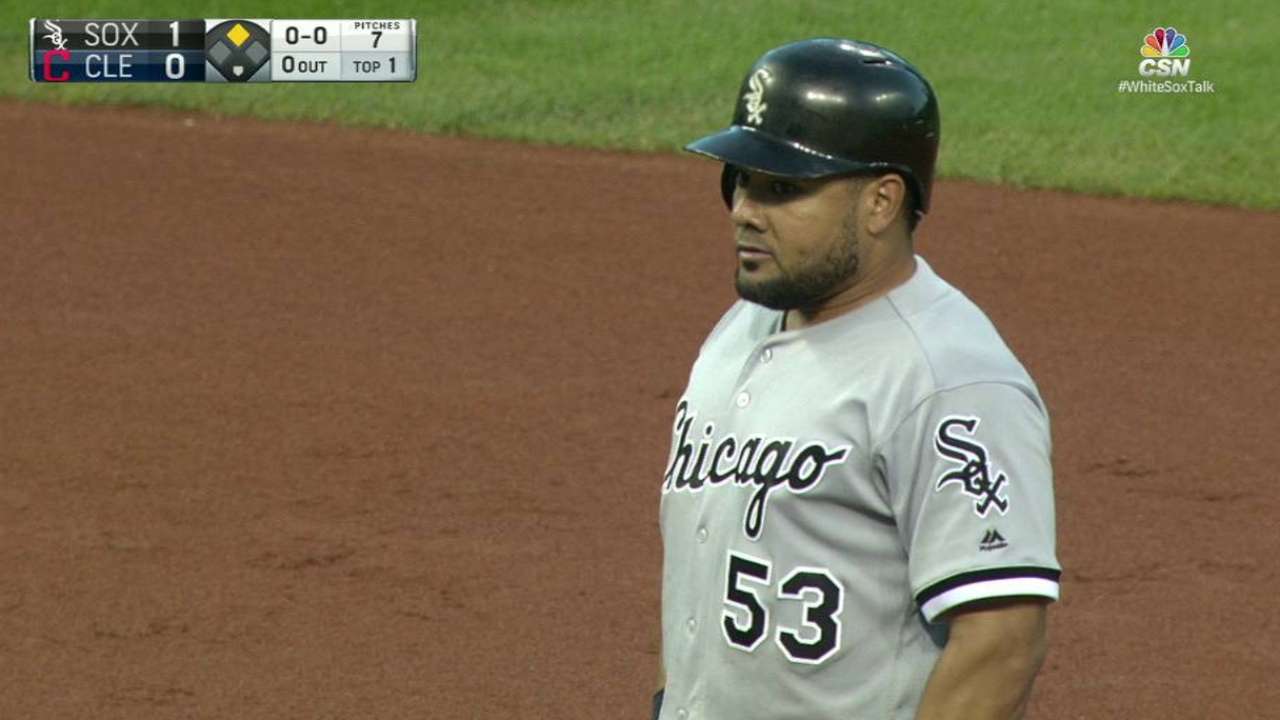 Personal pride drives the White Sox, putting forth a quality effort even with nothing to play for as a team. But the individual accolades also provided an extra boost.
"We know where we are at," White Sox manager Robin Ventura said. "But there's still guys going out there that have a lot of pride and playing a very good team and you know, you have some things to play for. There are still important, I don't know if they are milestones, but there are numbers guys want to get to.
"They are going out and doing it in a professional way. It's not greedy. It's just going out and playing hard and at the end of the year, you hope your numbers are where they are at."
Quintana's 1.39 ERA over 58 1/3 innings at Progressive Field is the lowest ERA by any pitcher at this venue with at least 50 inning pitched according to the Indians' postgame notes. The White Sox southpaw would trade those lofty individual numbers to be in the Indians' position atop the American League Central.
"Well, they doing good. But I don't pay attention too much, Indians or not," Quintana said. "I just try to do my job, throw the ball well. Whatever team, I try do my best."
Scott Merkin is a reporter for MLB.com. Read his blog, Merk's Works, follow him on Twitter @scottmerkin, on Facebook and listen to his podcast. This story was not subject to the approval of Major League Baseball or its clubs.