Gordon shows flashes of old self in win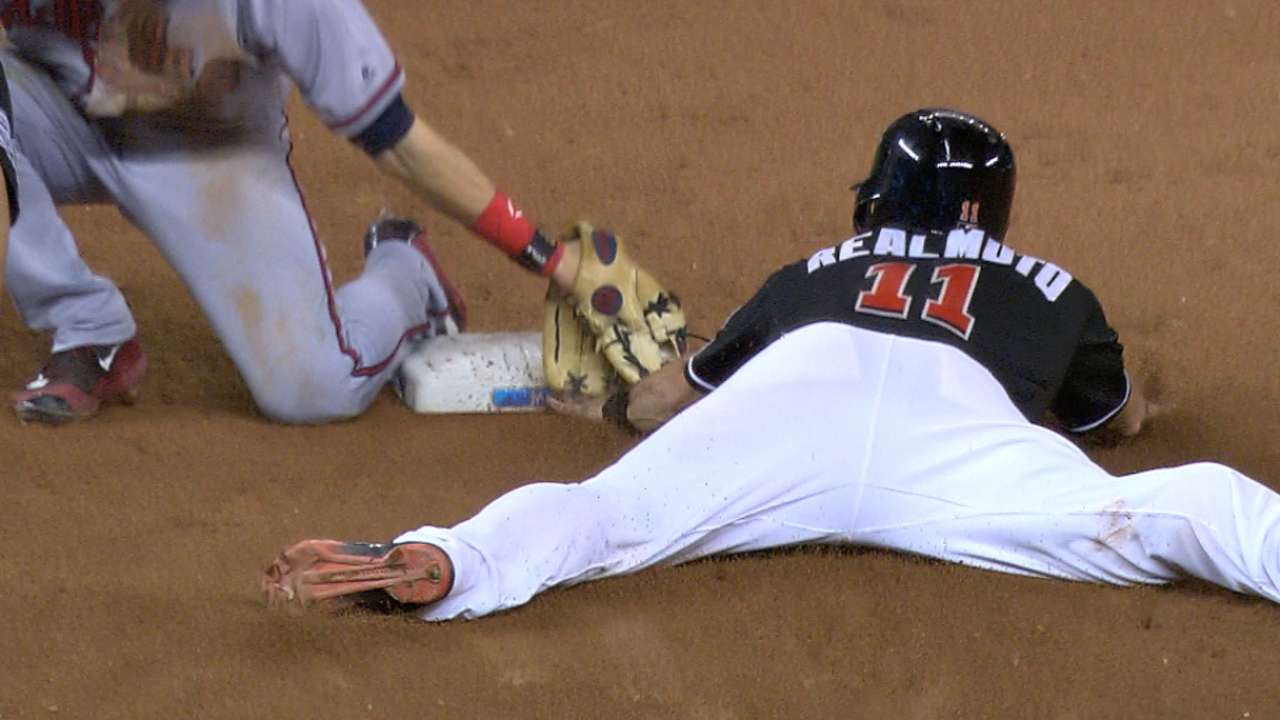 MIAMI -- Dee Gordon flashed a glimpse of the player the Marlins had come to lean on in 2015. Last year's National League batting and stolen base champion reached base four times, stole three bases and scored twice as the Marlins took a rare 6-4 win over the Braves on Saturday night at Marlins Park.
It marked just the second time in eight home games this season that the Marlins were able to come away with a victory over the NL East cellar-dweller, and it kept a faint hope alive for a Wild Card spot.
For Gordon, it was the second time this season and 13th time in his career that he has stolen at least three bases in a game. The last time was also against Atlanta, a team that Gordon has hit safely against in 20 of 21 career games at Marlins Park. He has 26 steals on the year, which ranks ninth in the NL.
"Just going in there, looking at the video and just focusing on those keys and trying to get in scoring position," said Gordon, explaining his prowess against the Braves.
Yes, it looked much more like last year's Gordon than this year's.
"It's been up and down, but that's part of it; that's baseball," Gordon said. "You never know when the day is your day, and today was my day."
As a team, the Marlins stole five bases, resulting in three runs. Gordon accounted for two of those, and pinch-runner Yefri Perez added another. Running for Giancarlo Stanton, who led off the seventh inning with a single but exited as he continues to recover from a Grade 3 left groin strain, Perez stole second and scored on a single from J.T. Realmuto, who promptly stole second base.
With Gordon serving an 80-game suspension for performance-enhancing drugs usage, Miami wasn't very active on the basepaths. Saturday's total gave the Marlins 66 stolen bases on the season, tying them with the Rockies for 11th in the NL.
"We were just getting good pitches to run on," Gordon said. "J.T. stole a base at a timely time. He kind of did his thing as well, so we were just trying to manufacture runs."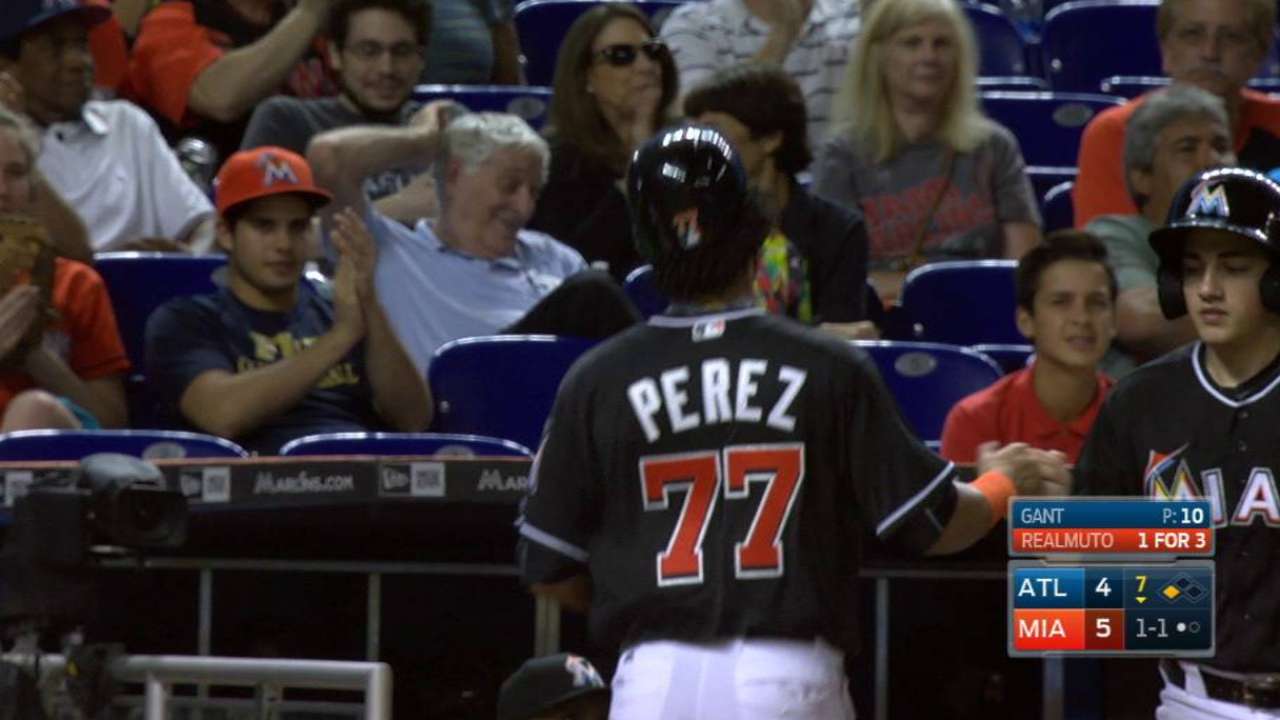 It was the old Gordon that the Marlins are expecting to see again in 2017.
"Obviously, this has been a different year," Marlins manager Don Mattingly said, referring to the PED suspension. "We don't know what the impact of mentally having to deal with all this. It just disrupts your year. I think it's had a lot to do with the type of season he's had.
"I think we'll see a better version of Dee [next year] from the standpoint of consistency and just more comfortable with everything."
Gordon agreed that looking ahead to 2017, he expects to go back to the future.
"I think it will be a little better," Gordon said. "I came in and wanted to help these guys so bad, and I wasn't doing it. The competitive nature in me didn't take it very lightly."
Glenn Sattell is a contributor to MLB.com based in Miami. This story was not subject to the approval of Major League Baseball or its clubs.