Bandy returns for Angels from back injury
Rookie catcher sat out 5 games after last week's exit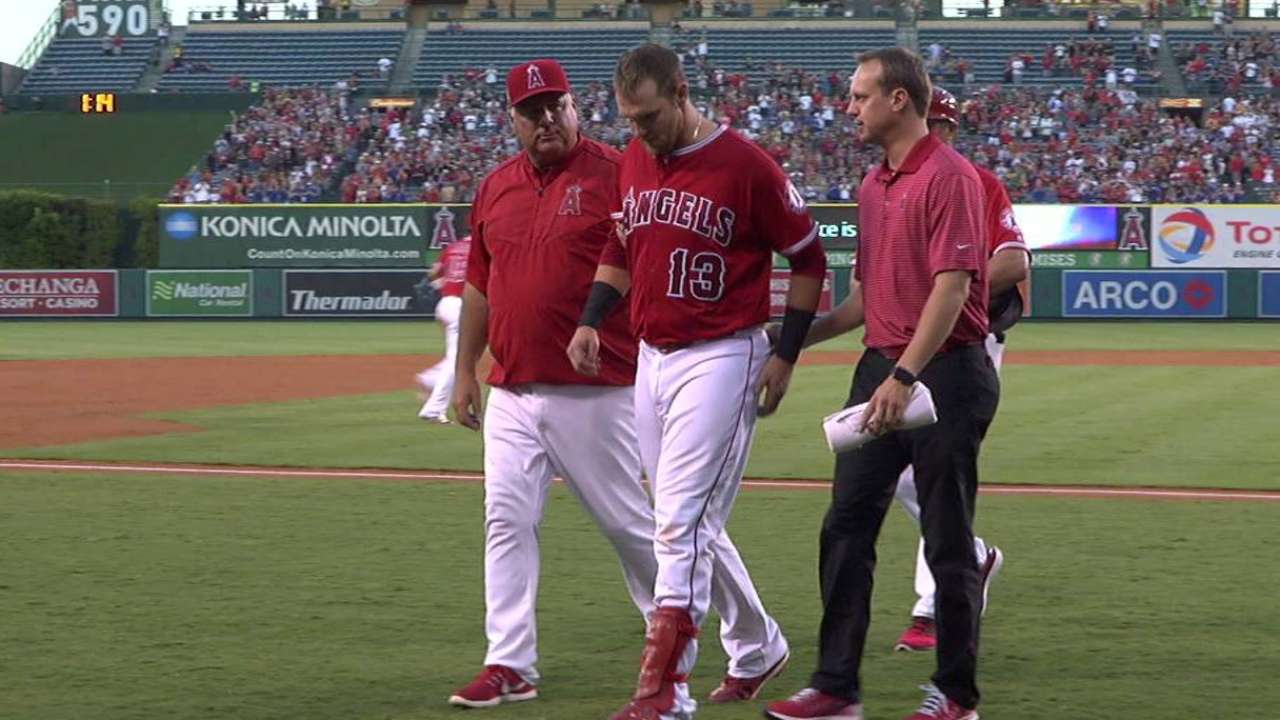 HOUSTON -- For the first time in almost a week, catcher Jett Bandy returned to the Angels lineup Saturday night after missing several games due to back soreness.
Bandy hadn't been in the Angels' lineup since a 6-1 win over the Blue Jays on Sept. 17, a game he left in the third inning with back spasms. The second-year catcher didn't play in each of Los Angeles' next five games before entering as a defensive substitution in Friday night's 10-6 comeback win at Minute Maid Park over the Astros.
"Jett is a young player we're excited about," manager Mike Scioscia said. "He's done a great job at the plate for us. It's good to get him back in there. Health-wise, he's over the little back issue he had last week."
Selected by the Angels in the 31st round of the 2011 Draft, Bandy has emerged into a consistent starter for the Angels this season. In 65 games, Bandy was batting .238 with 46 hits, seven doubles, eight home runs and 25 RBIs.
Now that he's back in the lineup, the next step for Bandy will be breaking out of a minor hitting slump. Bandy was 0-for-16 in the seven games leading up to the injury.
"From where he was last year when he came up to now," Scioscia said, "you've seen as much growth as you can possibly hope for in a young player, and we're excited for him to hopefully continue to improve.
Jordan Ray is a reporter for MLB.com based in Houston. This story was not subject to the approval of Major League Baseball or its clubs.