Alcantara's consistency, command improving
A's rookie fans six over six frames against Rangers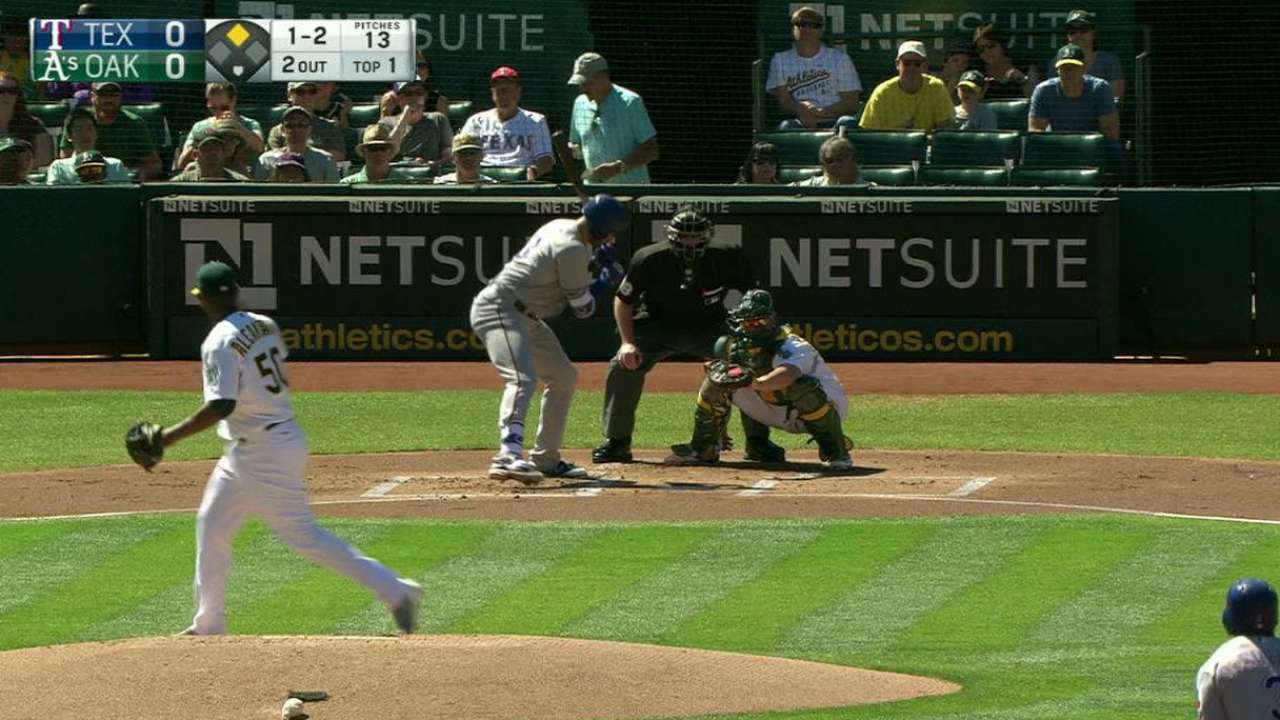 OAKLAND -- A's right-hander Raul Alcantara appears far removed from his nightmare-like Major League debut, in which he plunked three of the first eight Angels batters he faced.
About three weeks after appearing like he may not even last a full inning, Alcantara pitched six solid frames, the longest outing of his career, in Oakland's 5-0 loss to the Rangers Saturday.
The only problem was those six solid innings included two pitches up in the zone. And Elvis Andrus wasn't shy when given that opportunity, cranking a pair of two-run homers off the rookie.
"I thought he threw the ball well today. It ended up being two pitches for him," said A's manager Bob Melvin. "Other than that, I thought he threw the ball well. He's got some good sink when it's down, got a good assortment of pitches."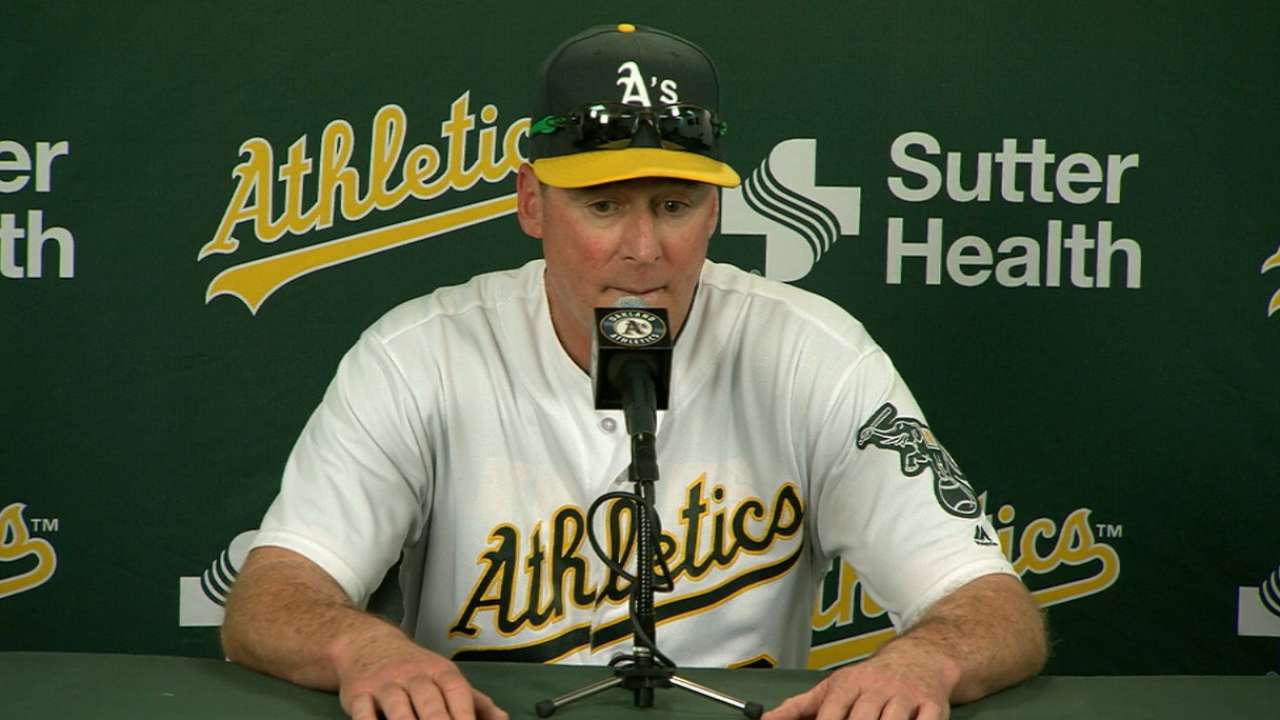 Facing a makeshift lineup a day after Texas clinched the American League West, Alcantara limited the damage to mostly singles against the majority of the Rangers' batters he faced, also finishing with a career-high six strikeouts.
Most importantly, the Dominican Republic native looked like he did while winning his first big league game last Saturday in Arlington: comfortable. He received little resistance from the Rangers' hitters, and outside of the two homers from Andrus, Alcantara would've likely left a scoreless ballgame, according to catcher Bruce Maxwell.
The right-hander hasn't been able to avoid the long ball, though. He's now surrendered five in four big league starts, and Andrus became the latest batter to victimize him in the second and sixth innings.
Asked if he was surprised by Andrus' power, Alcantara replied bluntly, "Yes," through A's interpreter Alex Arpiza.
Melvin doesn't think Alcantara is necessarily home run prone. Rather, it feels like the young right-hander didn't execute a couple pitches. Alcantara said he was trying to keep the ball low in both instances.
"They were just up in the zone," said Maxwell. "When you don't execute, people take advantage, especially teams like Texas."
Regardless, Alcantara continued to exhibit consistency while lasting past the fifth inning for the third straight time.
"I think the first time out there, there was some nerves involved with hitting some guys," said Melvin. "The next time was way better. I thought he threw the ball the last two times really well.
"Today was a matter of two pitches, and when you don't score any runs, it gets magnified."
Justin Wise is a reporter for MLB.com based in the Bay Area. This story was not subject to the approval of Major League Baseball or its clubs.