Cingrani's struggles vs. first batter continue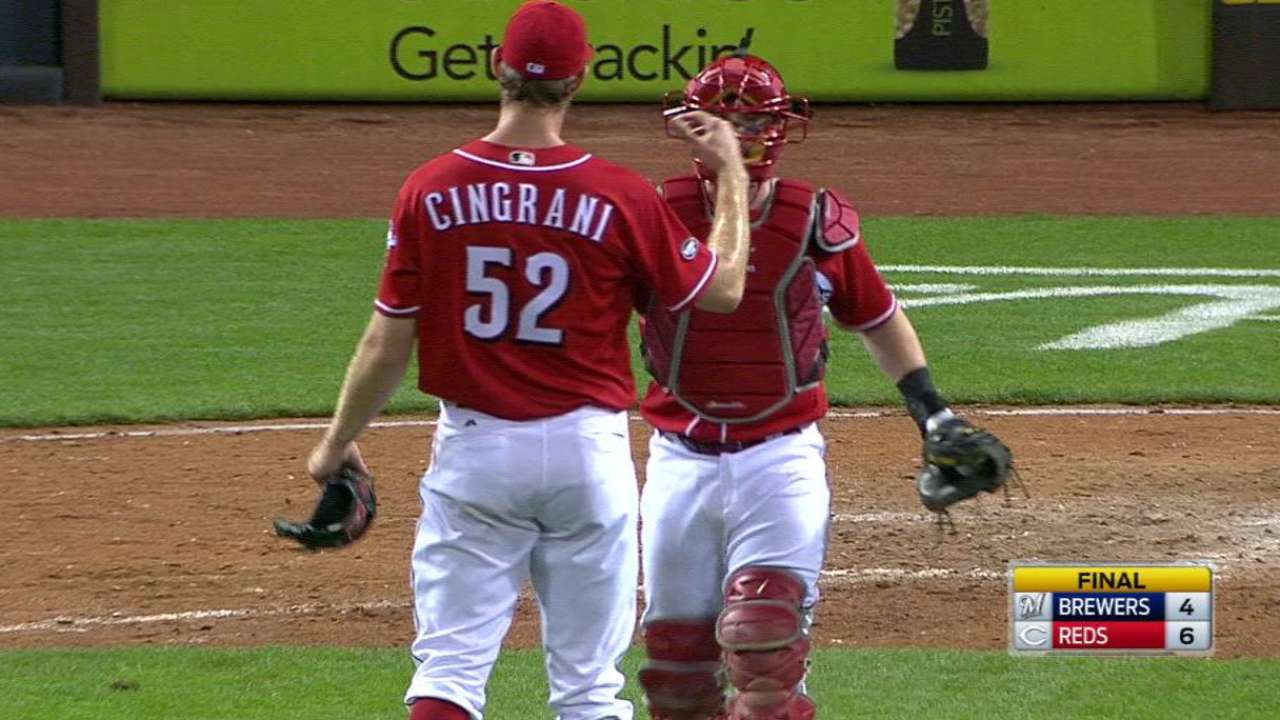 MILWAUKEE -- It's paramount for relievers to enter games throwing strikes, but that's been elusive more often than not for Reds left-hander Tony Cingrani, especially as of late.
In each of his last 10 appearances, Cingrani's first batter has reached safely -- seven times via a walk.
"I think it's taken him that first hitter to settle in," Reds manager Bryan Price said. "It's kind of been off the plate, off the plate, off the plate, and then have to really strap it in with a runner at first base and start to make better pitches. I wish I had a magic wand to fix it, but I don't.
"Quite often when he comes in, these guys aren't going, 'My goal is to just throw a strike or throw it down the middle.' They still have to make good quality pitches. And sometimes maybe, we're shrinking the zone a little bit too much to that first hitter. I'm sure it's frustrating to him. It's frustrating to start with your first hitter on base such a high percentage of the time."
Cingrani had no room for error in the seventh inning on Friday vs. the Brewers. He replaced Anthony DeSclafani with the bases loaded, no outs and a 3-2 Reds lead. But he was unable to throw a single strike to Scooter Gennett, who walked on four pitches to force home the tying run in what was the decisive three-run inning. Gennett was the only batter Cingrani faced in the game.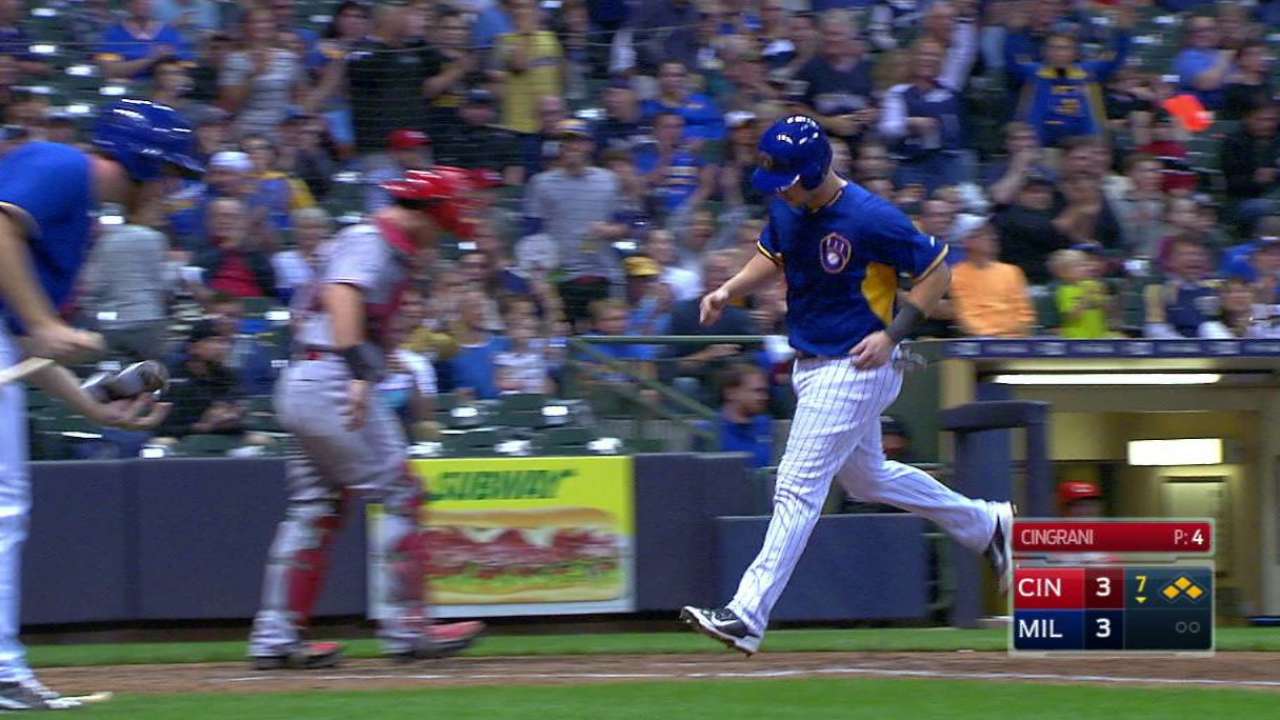 Entering Saturday, 32 of Cingrani's 63 first batters faced (51 percent) have reached safely. His 36 walks were tied for second-most in the National League. The left-hander is 2-5 with a 4.20 ERA over 63 appearances this season with a team-high 17 saves.
"So much of what you do physically is a component of where you are mentally, Price said. "I think quite often now that mechanical issues are mental mistakes, more so than physical. You have to have a certain awareness. The ball tells you what you're doing right and what you're doing wrong. When that ball is running up and away to a right-handed hitter, pitchers have to understand why that is. What part of their delivery provides that action or that type of a miss and make an adjustment. That's what pitching really is all about."
Cingrani has three pitches in his repertoire, including a slider, but has relied almost solely on his fastball -- 87 percent of the time, according to Fangraphs.com.
"For him, he's got the long arm action and timing is so important," Price said. "When he's really dialed in, he's out in front and he's down in the zone and then he can shoot that high fastball. Now there have been a lot of pitches that have been leaking off of the plate. That's something he has to adjust to."
Mark Sheldon has covered the Reds for MLB.com since 2006, and previously covered the Twins from 2001-05. Follow him on Twitter @m_sheldon and Facebook and listen to his podcast. This story was not subject to the approval of Major League Baseball or its clubs.