Improving Gausman hoping to start Tuesday
Orioles' right-hander dealing with intercostal injury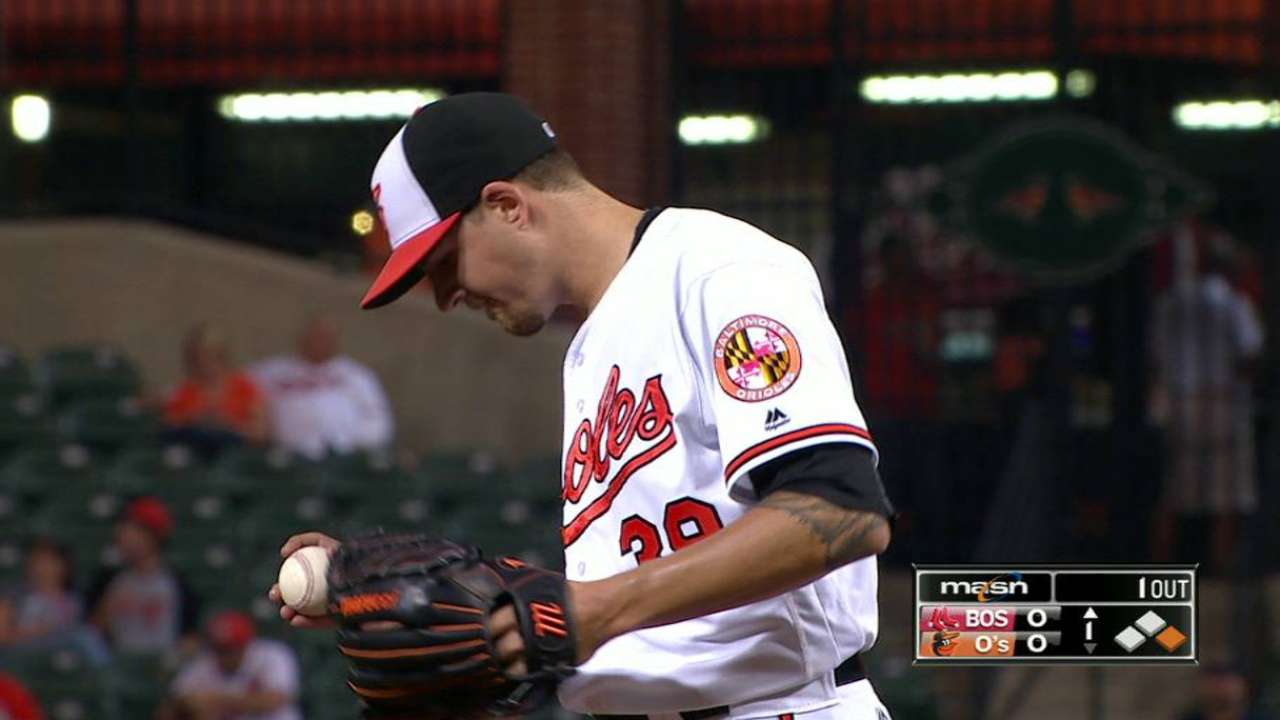 BALTIMORE-- Kevin Gausman's intercostal injury is improving and Orioles manager Buck Showalter said Saturday that if the right-hander feels good on Sunday, he will get the start in Toronto on Tuesday.
Gausman, who's come on strong late in the season to be one of the team's most consistent starters, has a 2.16 ERA over his last five starts and is 8-11 with a 3.57 ERA this season.
But he felt something in that intercostal area, and Gausman said the treatment he's been getting has helped.
"I think it was more of a kind of a cramp, just a little bit of a tweak, but [I] feel fine a couple days later," Gausman said before Saturday's game against the D-backs. "They wanted to get some treatment on it and so after a couple days' treatment, it feels ready to go. I feel fine, like nothing even happened."
Showalter said he's hopeful that if everything falls into place, then Gausman would start Tuesday with Chris Tillman going Wednesday. No starter has been picked yet for Thursday.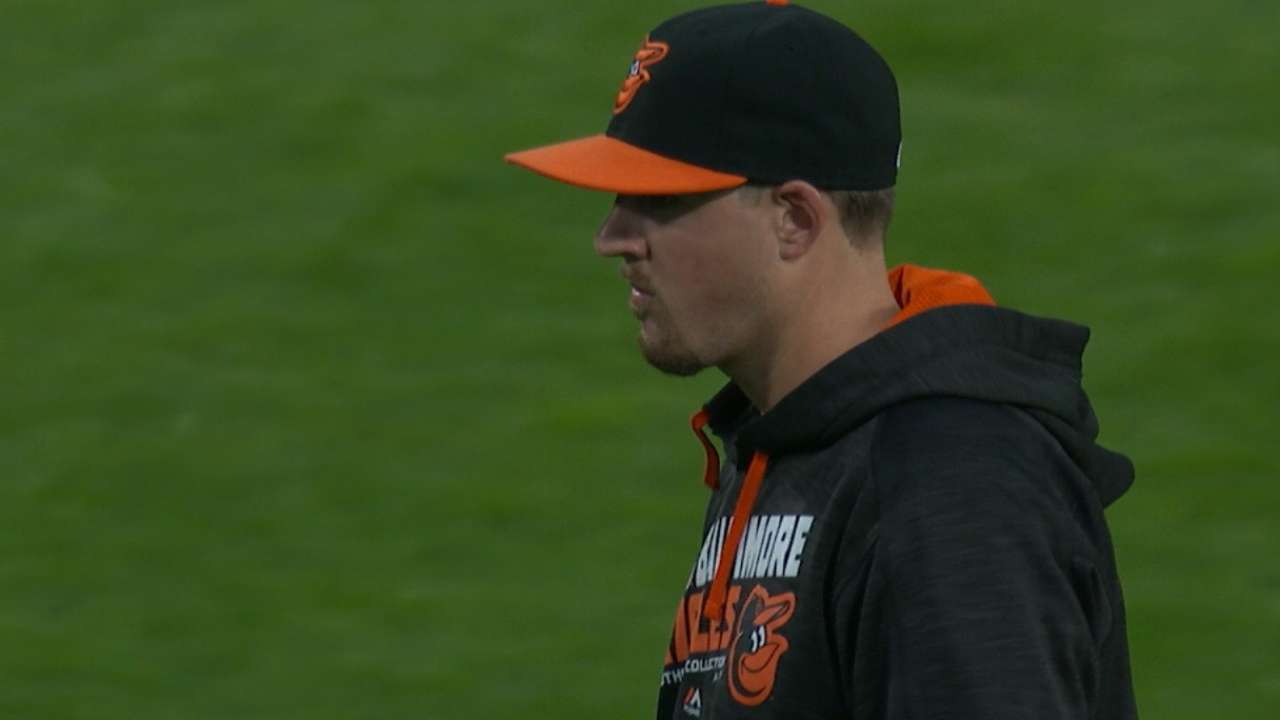 "[His] work day went well today, thinking about him pitching on Tuesday," Showalter said. "[We'll] see how Chris' work day goes tomorrow ... and potentially him Wednesday. That was a good report day."
Showalter said he's trying to achieve a bit of a tough balance right now with the Orioles in the midst of a battle with the Blue Jays and Tigers for the American League Wild Card spots.
"If both are healthy and ready to, if [Gausman] feels good tomorrow, he'll pitch Tuesday," Showalter said. "We're trying to give everybody a little extra rest if we can and put our best foot forward."
Jeff Seidel is a contributor to MLB.com. This story was not subject to the approval of Major League Baseball or its clubs.