Greinke unlikely to pitch again this season
MRI on stiff right shoulder showed no structural damage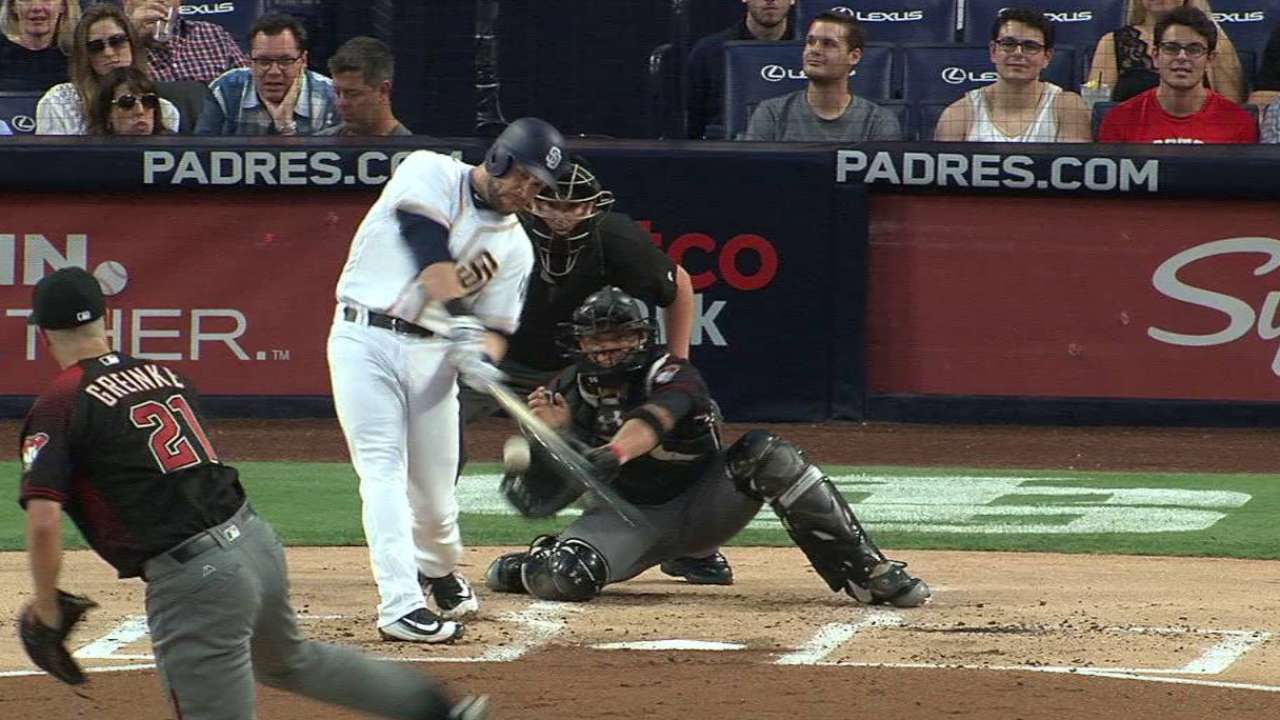 BALTIMORE -- Zack Greinke's first season with the D-backs is likely over.
After undergoing an MRI on his right shoulder in Phoenix on Friday, it was decided Greinke would not make his next scheduled start on Tuesday in Washington. Before Saturday's game against the Orioles, Arizona manager Chip Hale said it is highly probable Greinke won't start again before the season ends on Oct. 2.
"I think if he doesn't start Tuesday, there's probably a good chance he doesn't start again," Hale said. "That's my opinion right now. We'll have to get some input from the doctors and [trainer] Ken [Crenshaw] from that, but it's just hard to believe he's going to be able to start on [Oct. 2]. Just is it worth it?"
Greinke felt shoulder stiffness after his start on Wednesday in San Diego. He then did not travel with the team to Baltimore, instead returning to Phoenix. His MRI showed no structural damage.
"I think it's just a matter of a little swelling," Hale said.
In his first season with the D-backs, Greinke did not routinely show the ace form he did while pitching for the Dodgers the past three seasons. He went 13-7 with a 4.37 ERA in 26 starts, also missing six weeks due to a strained oblique.
"Obviously the results have not been what we thought they were going to be with Zack, his pitching, or our ball club," Hale said. "As a whole, we're not satisfied, no, but I think the attitude that he brought to the club, he just kept fighting. I think this group has fought to the end, it's something that we do appreciate. But we do expect more next year, from everyone, including Zack."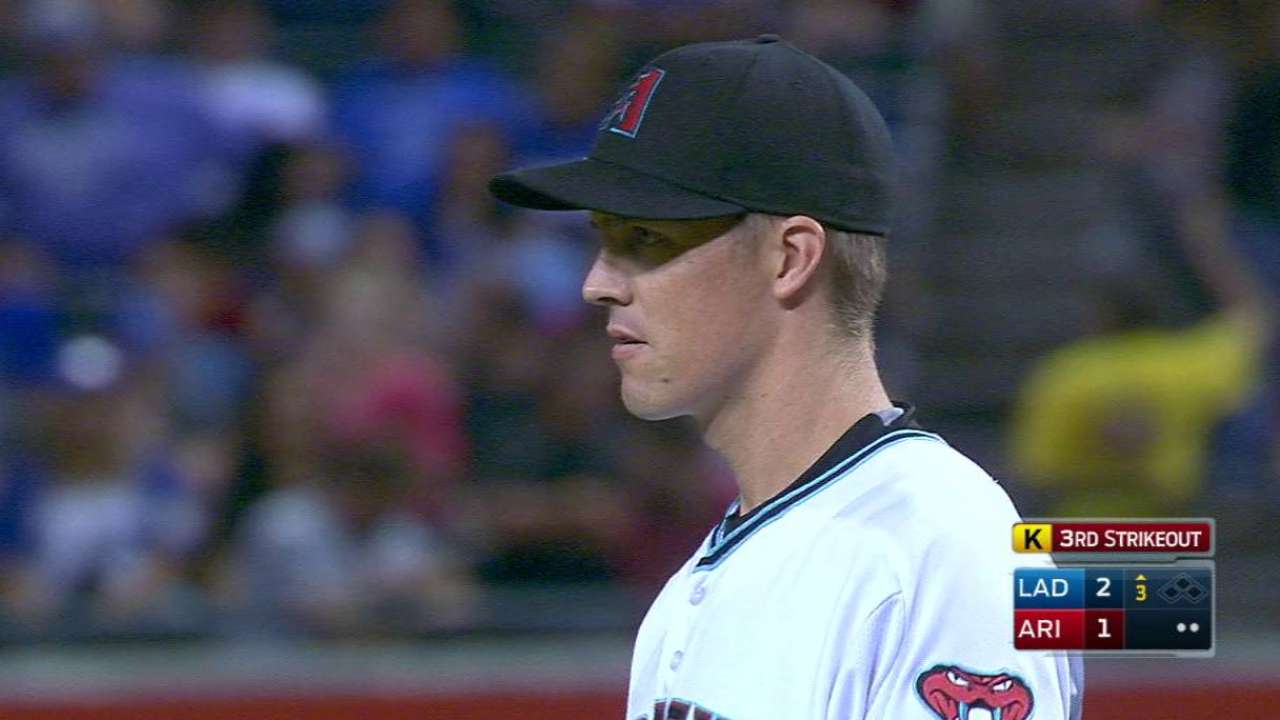 Worth noting
• Starter Rubby De La Rosa (right elbow inflammation) also likely will not pitch again this season. He has been throwing from flat ground, but Hale said the team is not ready to put him back on a mound yet.
"My opinion is -- like I said -- I can change it, he will not pitch in a game again this year," Hale said. "He just didn't feel like he could step on it and let it go."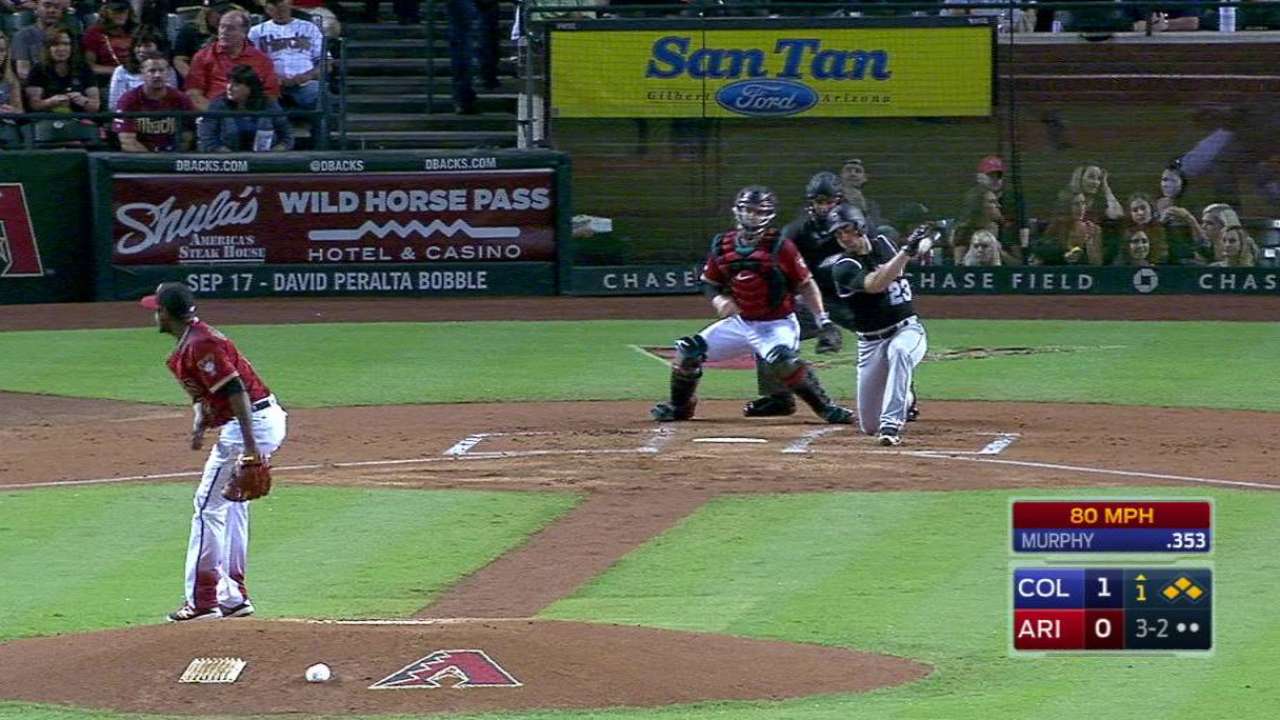 • Outfielder A.J. Pollock (strained groin) ran on Friday, but did not feel as good as he hoped he would. He ran five hard sprints on Saturday and it is still uncertain when he will return.
"We'll see how he feels today. He wants to get back in there," Hale said. "Obviously we're not going to let him run the bases or get in a game until he can run 100 percent without the pain."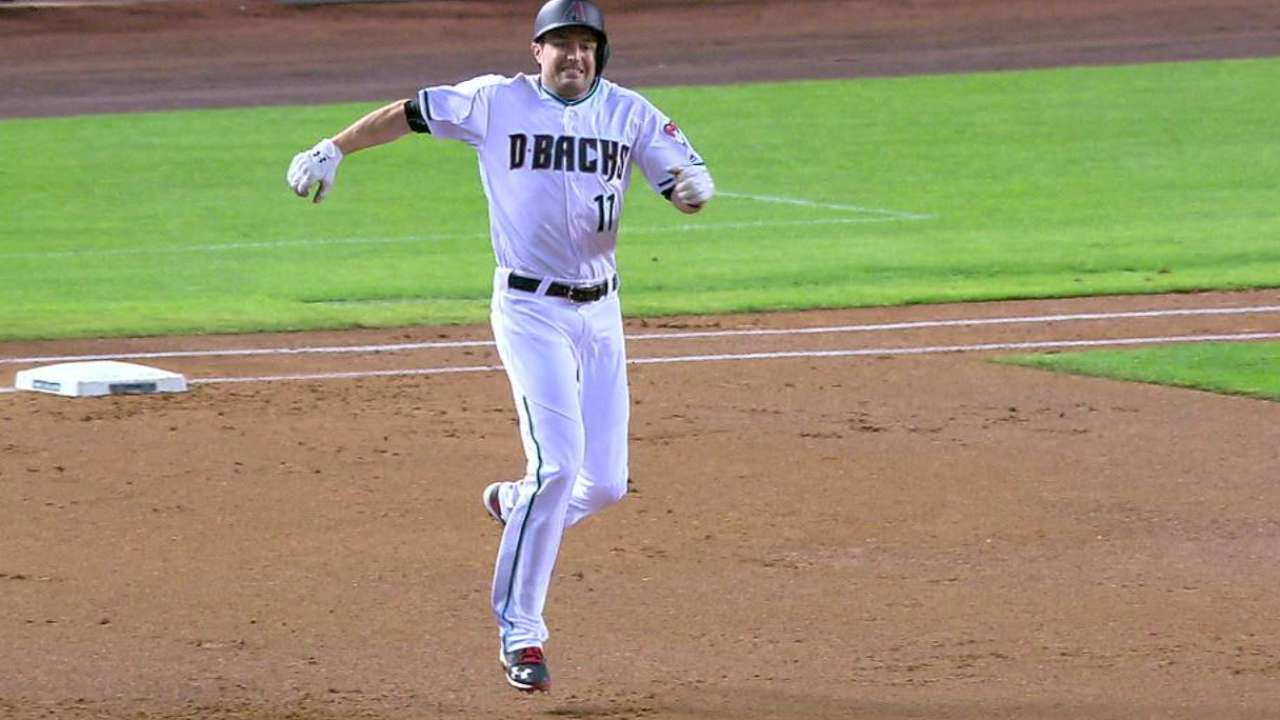 • The D-backs will need a starter for Tuesday's game against the Nationals to take Greinke's turn. Hale named Patrick Corbin, Matt Koch and Zack Godley as candidates, but it depends on how the bullpen is used the next few days.
Jake Rill is a reporter for MLB.com based in Phoenix. This story was not subject to the approval of Major League Baseball or its clubs.