Farrell 'not ruling out' 2016 return for Panda
Third baseman ahead of schedule in rehab from shoulder surgery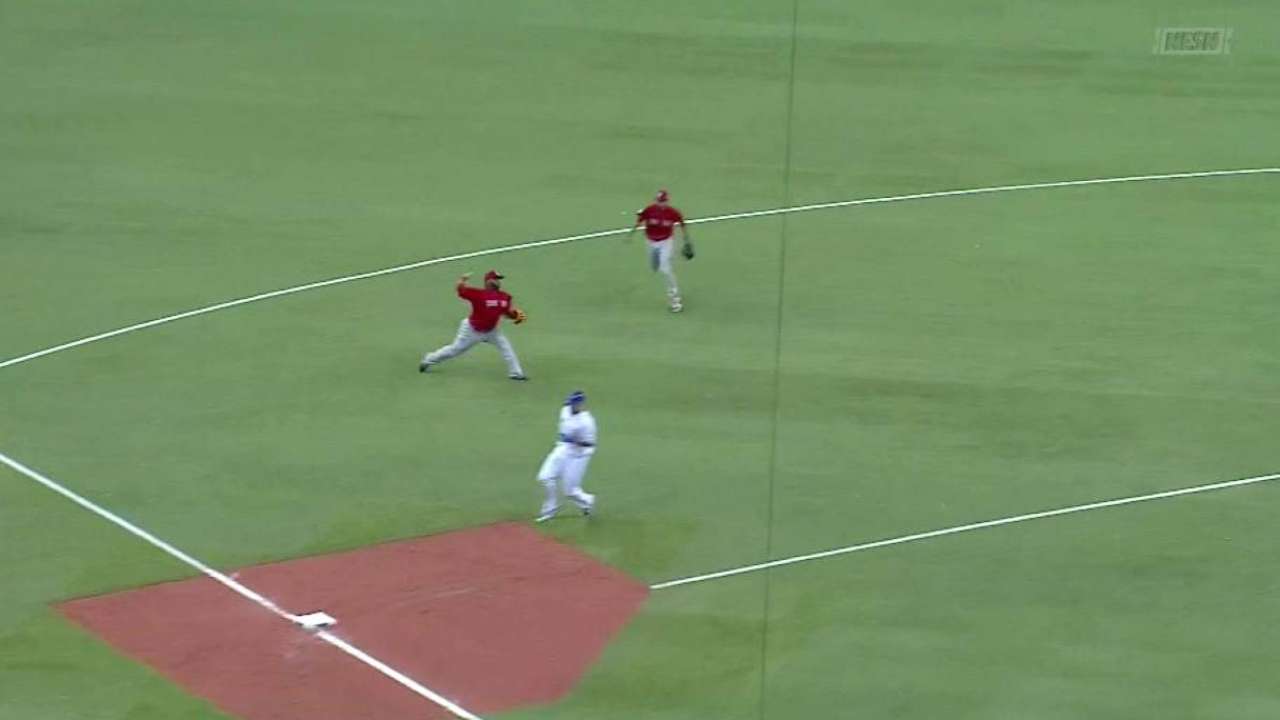 ST. PETERSBURG -- It's been an accepted reality that Pablo Sandoval, injured after six at-bats this season, would not be returning at all this year. His return was always spoken about in the context of 2017 -- the rehab for surgery on his left shoulder required it.
That was until manager John Farrell harmlessly and almost deceptively hinted that an October return could be in the cards, if the right situation presented itself. Sandoval was with the Red Sox in Tampa Bay for a temporary check-in, but it could become more permanent down the line.
"Based on the surgery that was performed, based on the rehab that was required, he's doing a very good job," Farrell said, before breaking the news. "He's been in games already in the instructional league. He's taking care of his end of the work that's needed.
"Could he return this year? I'm not ruling it out."
Sandoval has DH'd in two instructional league games in Fort Myers, Fla., and he'll likely start playing third base there soon. Any chance of him returning for a playoff run would likely result from a potential roster need, so there's no guarantee he'd be with the team even if his health allowed it.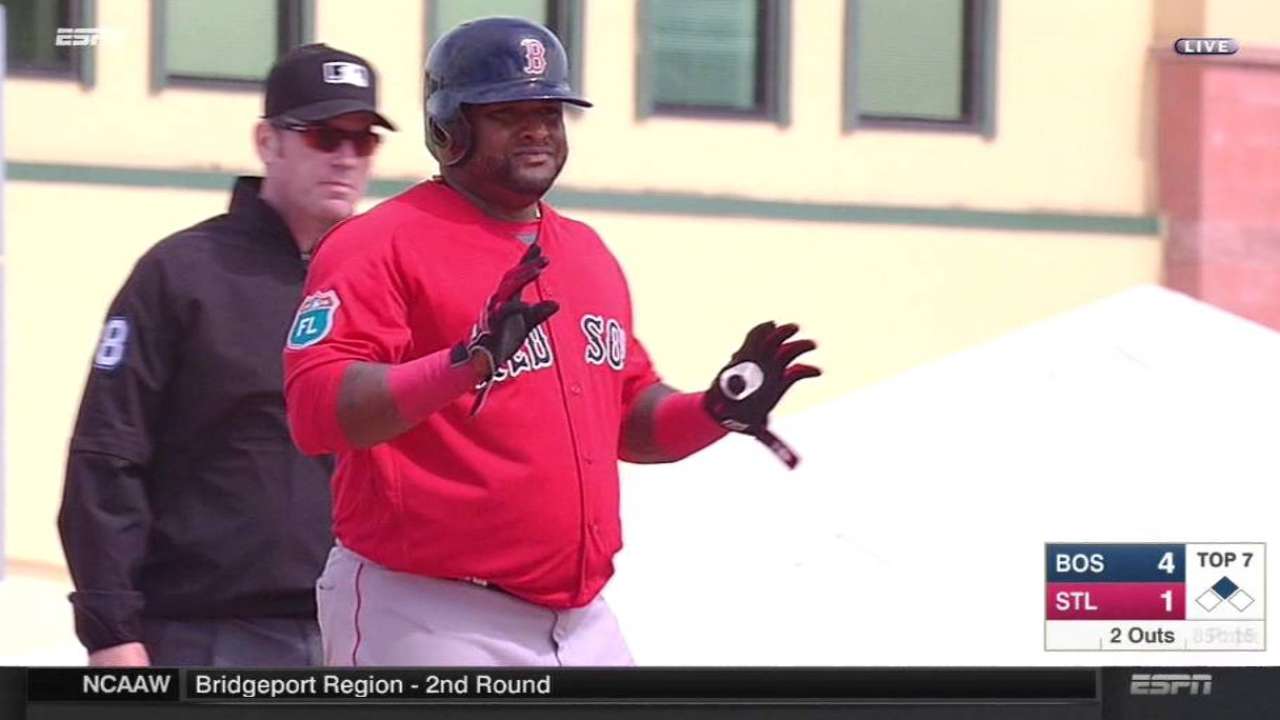 Right now, it's all about game repetition for Sandoval. Farrell didn't make it clear whether or not Sandoval could return for the regular season, or if that would be a prerequisite for him to make a playoff roster.
"At the time of the surgery, it was all looking at the start of next Spring Training," Farrell said. "We're not getting too far ahead of ourselves here, but at the same time, we compliment him for the work he's put in, the way he's responded to the rehab, the way he's worked himself into better condition. We're staying open-minded."
Wright not right
Red Sox starter Steven Wright was supposed to travel up from Fort Myers to throw a bullpen session before Boston's game on Sunday at Tropicana Field. But after throwing from 120 feet on Friday, Farrell said Wright didn't feel like a bullpen would be possible.
The next steps for Wright are unclear. There are still instructional league games for him to get rehab in, but his return date is far from clear, and the role he'd play, bullpen or starter, is unclear as well. Wright has only made two starts since Aug. 7. He hasn't pitched since Aug. 31 due to inflammation in his right shoulder.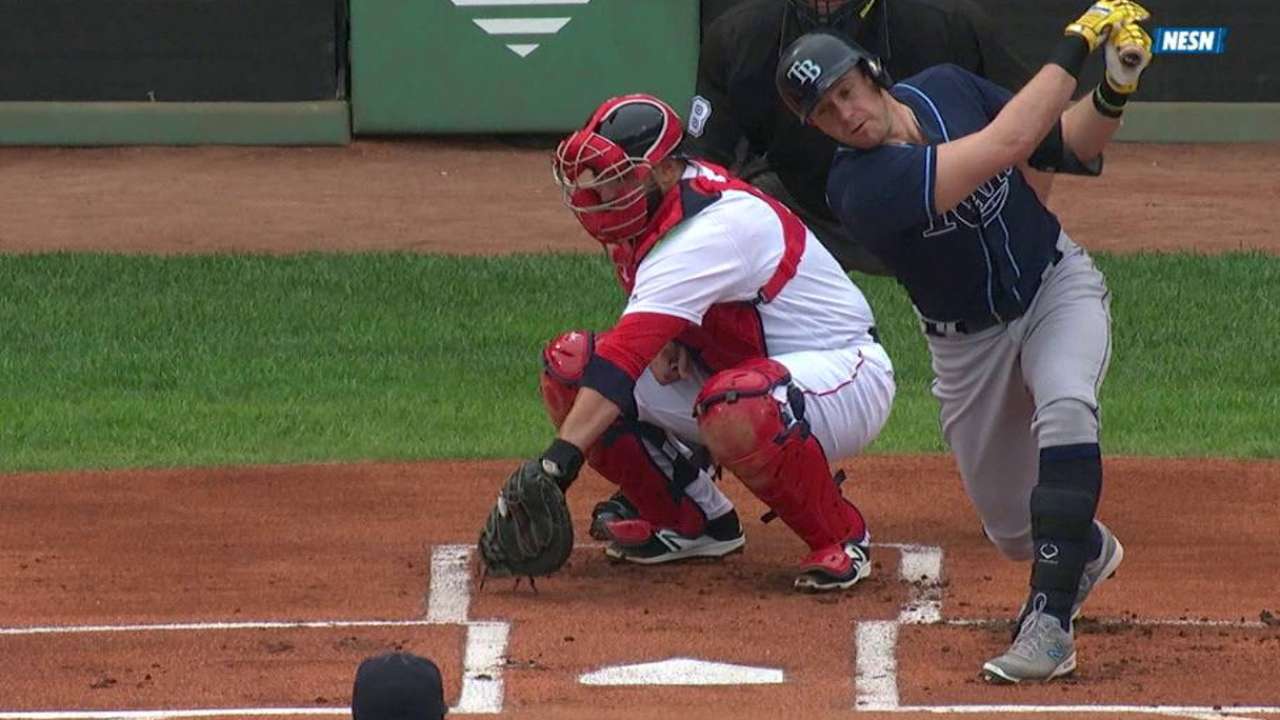 In his two starts before the injury, he allowed nine runs in 10 innings.
"Logically, the days continue to come off the calendar," Farrell said. "So where that puts him in terms of getting back on the mound, getting back to us, that becomes, with each passing day, a little less likely."
Worth noting
• Farrell wouldn't commit to a backup catcher -- and who might be on the playoff roster. The team is currently carrying three backup catchers in Bryan Holaday, Ryan Hanigan and Christian Vazquez.
Sam Blum is a reporter for MLB.com based in St. Petersburg. This story was not subject to the approval of Major League Baseball or its clubs.