MLB.com Columnist
Lindsay Berra
Jeter pays surprise visit to kids at NYC Baseball Clinic
Former Yankees captain stresses importance of passion, hard work
NEW YORK -- Former New York Yankees shortstop Derek Jeter returned to the field at the Al Oerter Recreation Center in Queens on Saturday morning to the utter delight of 100 children from all five boroughs of New York.
The event was Jeter's Turn 2 Foundation's 17th annual New York City Baseball Clinic, a two-day program designed to teach baseball fundamentals and important life lessons. Jeter's appearance was a surprise for the children, and he took the opportunity to pass on what he feels is his most important message.
"You have to find what you're passionate about," he said. "Work extremely hard at it, never make excuses, and surround yourself with people who are going to be positive, support you, give you advice and be honest with you. If you work hard, anything is attainable."
The children also participated in a 30-minute question-and-answer session that brought queries about everything from Jeter's favorite movie to his favorite World Series.
Who inspired you to play baseball? My dad.
What other sports did you play? I played basketball, soccer and tennis. I was scared to play football. I was really skinny and I hate to get hit.
What was your favorite World Series? I like all of them, but I really liked beating the Mets.
What is your favorite movie? You are all too young to have heard of my favorite movies.
What do you do in your free time? Golf. I'm addicted to golf.
Can you still do your jump throw? I might be able to do it. I just might not be able to get back up.
Is it hard to concentrate when all the fans are yelling and screaming? No, I like it when people are screaming and yelling. I find it hard to focus when it's quiet, which is why I struggle with golf.
Why did you retire? I got old.
Do you feel bad that you retired? Nope.
"I asked Jeter his favorite part about playing, and he said it was winning," said 9-year-old Aiden Anderson of Queens. "I learned that he thought he wasn't good, but he had to work hard and prove he was good. My next goal I'm going to try to achieve is to just be like him."
Jeter started his foundation in December 1996, shortly after his Major League debut. Jeter told the kids that playing shortstop for the New York Yankees was the only thing he ever wanted to do, but that Dave Winfield, his idol growing up, also had a foundation, and Jeter was determined to do the same.
"Dave was always larger than life for me, "Jeter said. "He was my idol, and he was also one of the first athletes to start his own foundation. I always knew, if and when I made it to the big leagues, I would do the same thing. He's the reason I have a foundation today."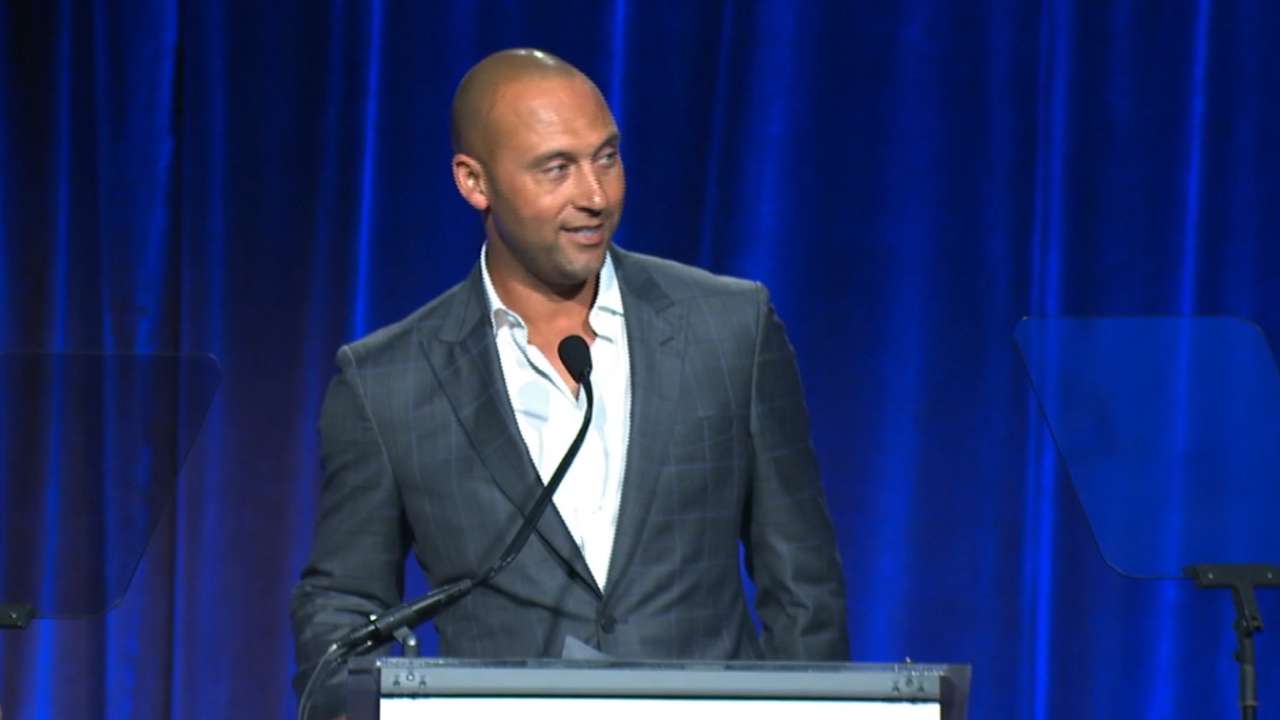 The Turn 2 Foundation has created and supported programs and activities that motivate young people to turn away from drugs and alcohol and "Turn 2" healthy lifestyles. The foundation is run by Jeter's younger sister, Sharlee.
"Growing up, my sister and I were not allowed to play sports unless we did well in school, and that was the bottom line," Jeter said. "When you play sports, you can get injured at any time. Only so many people get to play professionally. But everyone can do well in school and get a great education. So for us, it's about a quality education and working hard. My parents passed those values on to us, and it's the same message we're trying to pass on through the foundation."
Jeter said he has been able to devote much more time to his foundation since his retirement, which is both a positive and a negative for his sister. Sharlee kidded that she liked it better when Jeter had a game every day and was only available to micro-manage her efforts with the foundation for about 30 minutes per day.
"But it's fun to be able to get him any time I want to now," she said. "He's been more involved and hands-on with the foundation this year, and that's been awesome."
Jeter said he was focused on his efforts with his website, the Players Tribune, his publishing company, Jeter Publishing, and his foundation in the first year of his retirement, and therefore watched no baseball at all. But he currently shares Yankee fans' excitement for the new, young team in New York, in no small part because it reminds him of his own career.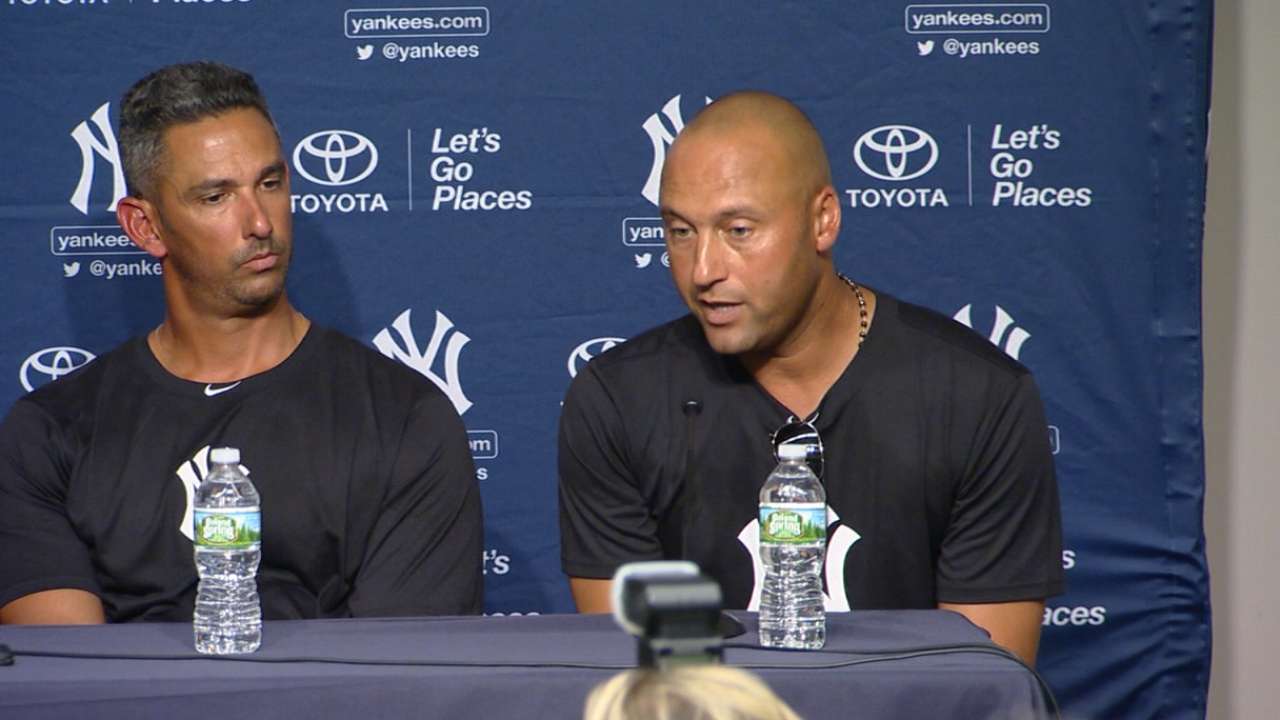 "I was part of a group of young players who got the opportunity to play," he said. "I have seen these young players come up since they were teenagers in Tampa, and I've watched them develop and grow. It's fun to see them get the opportunity and take advantage of the opportunity."
Jeter specifically addressed young Yankee catcher Gary Sanchez, who recently became the fastest player in MLB history to hit 19 home runs.
"He is taking advantage of his opportunity," Jeter said. "The challenge for a young player is to do it consistently, year in and year out. Gary works extremely hard, I've seen it firsthand, so hopefully he's here for a long time."
Lindsay Berra is a national columnist for MLB.com. This story was not subject to the approval of Major League Baseball or its clubs.