Headley, Tex rest due to lingering ailments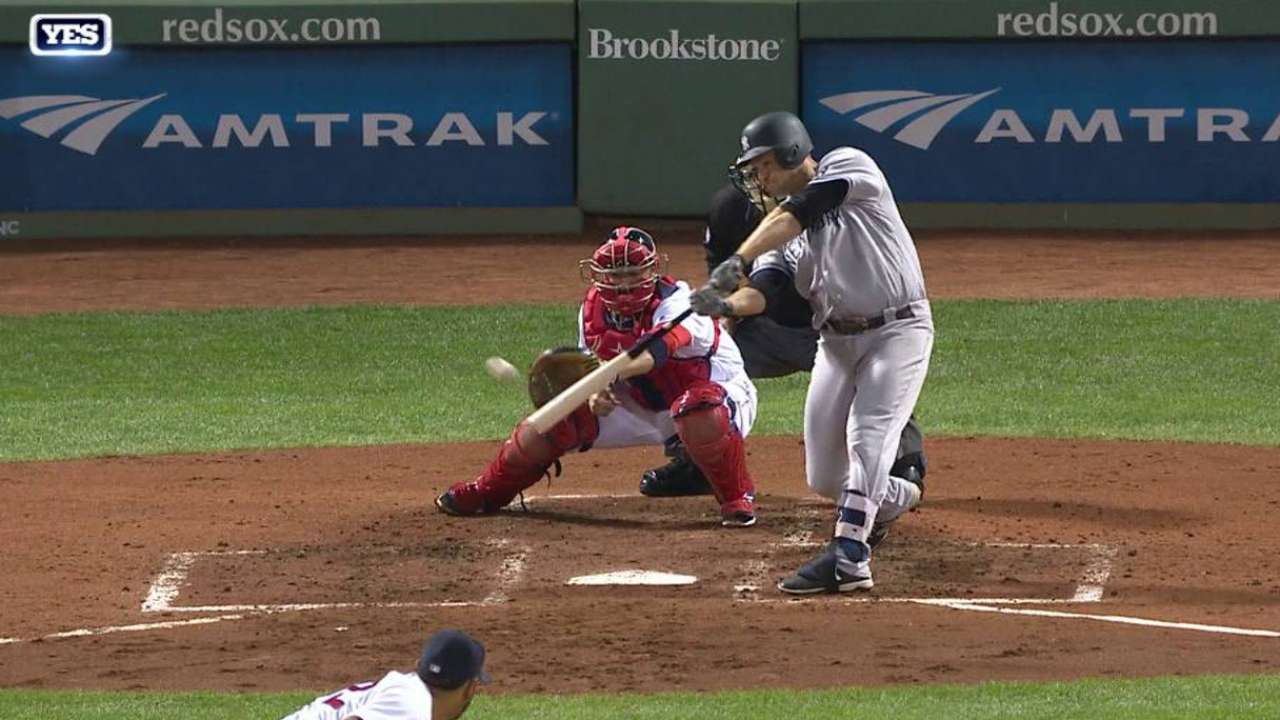 TORONTO -- With the Yankees' postseason chase nearing the final week of the season, a pair of veterans were notably absent from the starting lineup in the 3-0 loss to the Blue Jays on Saturday.
Manager Joe Girardi kept third baseman Chase Headley out of the lineup, saying Headley has not looked "100 percent" in recent days. Headley aggravated his back during last weekend's series against the Red Sox and missed three consecutive games. The 32-year-old returned to the lineup on Thursday and went 0-for-7 over the past two contests.
First baseman Mark Teixeira also did not start on Saturday, though he did appear on defense in the eighth inning, as the veteran has been battling neck spasms.
Said Girardi about Headley: "In watching his at-bats and watching him move around, I just felt like I'm going to give him today and see how he is tomorrow. He did not complain to me, but just from watching him, I do not see the same explosiveness from him at either [the plate or in the field]. So I figured that I'm going to give him a day."
Teixeira also missed New York's series-opening, 2-0 loss on Friday. Persistent neck spasms have derailed the veteran's final Major League season.
The news comes at a time when the Yankees are already without second baseman Starlin Castro, who took batting practice and ran on the field prior to Saturday's contest. Castro, who suffered a Grade 1 strain of his right hamstring last Saturday in Boston, is not expected back during the Toronto series, but Girardi did say he would talk to the training staff about potentially using the 26-year-old as a pinch-hitter on Saturday, if needed.
"I mean, it's something you have to deal with," Girardi said about the team's current injury troubles. "I've had to deal with it before. It's almost like the next guy has got to get it done, is the way you look at it. I know that we're dealing with it at this time of year, but you just do the best you can.
"I still think we can win games. I still do. That's who I am. It's not what you want. Castro was having a good month of August and a great month of September. It's not what you want. Headley was swinging it pretty good. His back got him and it changes who you are physically. Tex has been in and out because of neck issues, but you've got to deal with it."
Double breather
Gary Sanchez started at designated hitter for the second consecutive game on Saturday. The young catcher has remained the Yankees' hottest hitter down the stretch, and Girardi wanted to keep his bat in the lineup. Brian McCann got the start behind the plate.
Alykhan Ravjiani is a reporter for MLB.com based in Toronto and covered the Yankees on Saturday. This story was not subject to the approval of Major League Baseball or its clubs.