Heart of lineup pounds away in blowout win
Cano, Cruz, Seager muscle up as Mariners surge past Twins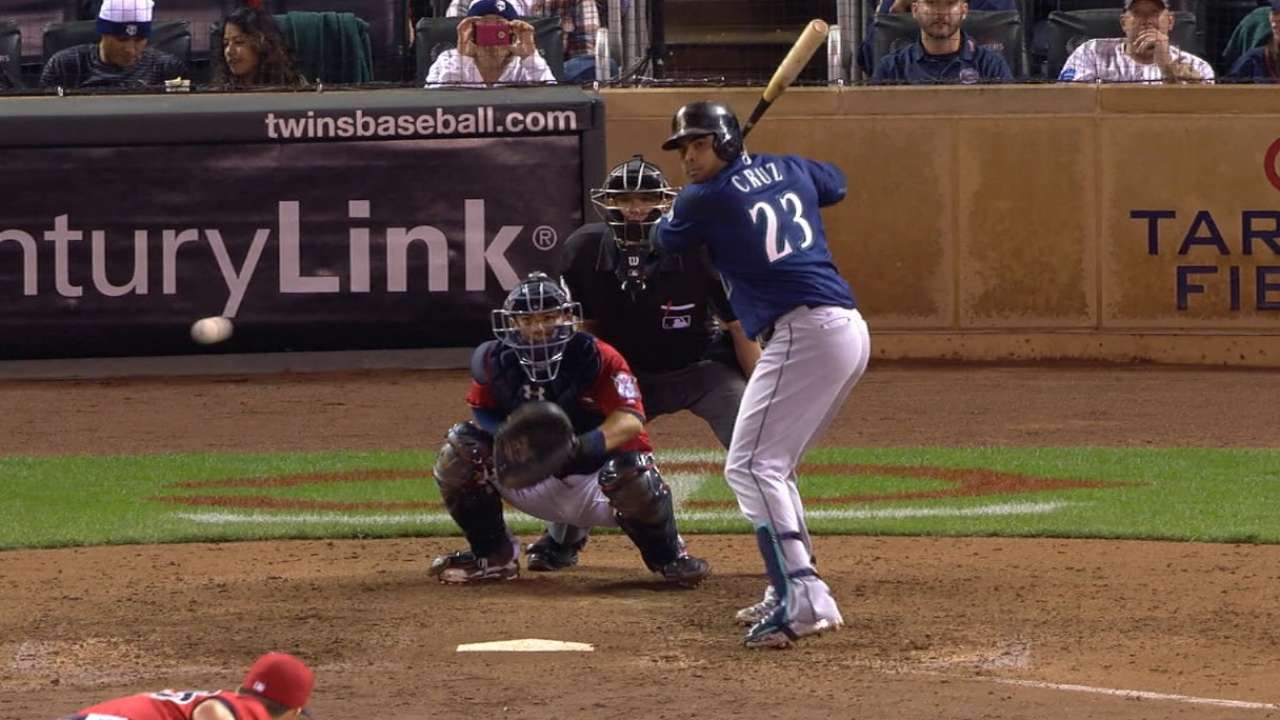 MINNEAPOLIS -- If the Mariners are going to do damage down the stretch, they're going to need their stars to lead the way. And the big boys -- Robinson Cano, Nelson Cruz and Kyle Seager -- certainly muscled up in a 10-1 win over the Twins on Friday as Seattle kicked off a critical season-ending road trip in fine fashion.
Cruz launched a tape-measure home run -- 454 feet, according to Statcast™'s projection -- and added a two-run double in a four-RBI night that would have been even bigger if not for Byron Buxton robbing him of a shot at the top of the wall in center on another monster mash.
Cano continued to heat up for the stretch run with four singles and a pair of RBIs, while Seager doubled, walked twice, scored a pair of runs and cranked out his career-high-tying 96th RBI.
All told, the Big Three went 7-for-13 with six runs and seven RBIs, a healthy improvement after they combined to go 9-for-64 (.141) in the previous six-game homestand.
"It was nice to see the middle of our lineup come together," manager Scott Servais said. "We hadn't had a game like that in a while. We struggled with the homestand a little. Robbie swung the bat very well tonight, Cruz hit the ball great and Seager had some really good at-bats. Those guys are huge in the middle. They've carried us all year, and it was great to see them get going."
After an RBI single by Cano put Seattle up in the third, Cruz nearly gave the Mariners at least a 3-0 lead with a deep drive to center with two on in the third. But Buxton went up to snare the ball at the top of the wall on a drive Statcast™ projected at 410 feet.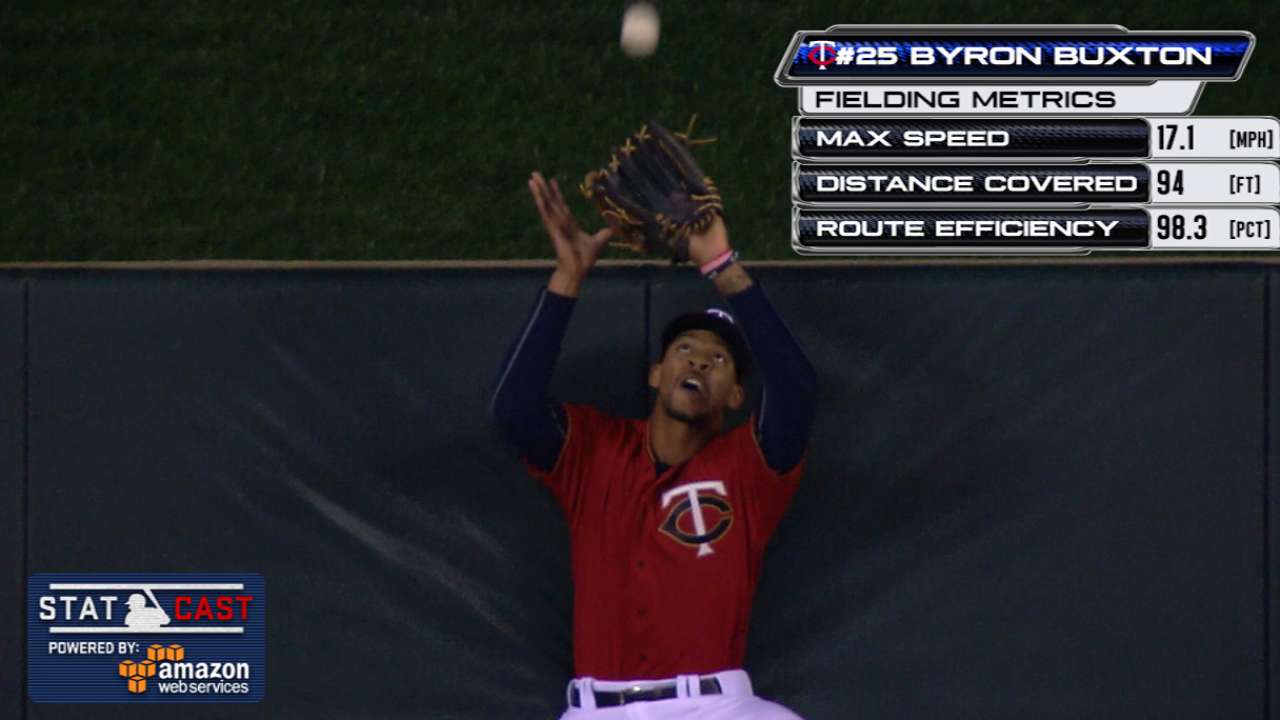 Cruz wouldn't take no for an answer, however, as he blasted a ball 454 feet off the facade above the batter's eye in the eighth.
"Their center fielder is pretty good," Servais said. "He's really athletic. Great route, he got back, it wasn't quite enough. [Cruz] made up for it though. The next one, he wasn't going to catch. There was no doubt about that one."
"He always says he didn't get it or he jammed it at the end," Cano said with a laugh. "But to hit it out there? He crushed it."
Cruz snapped an 0-for-13 streak with a two-run double in the seventh, so he was glad to get going again along with Cano and Seager.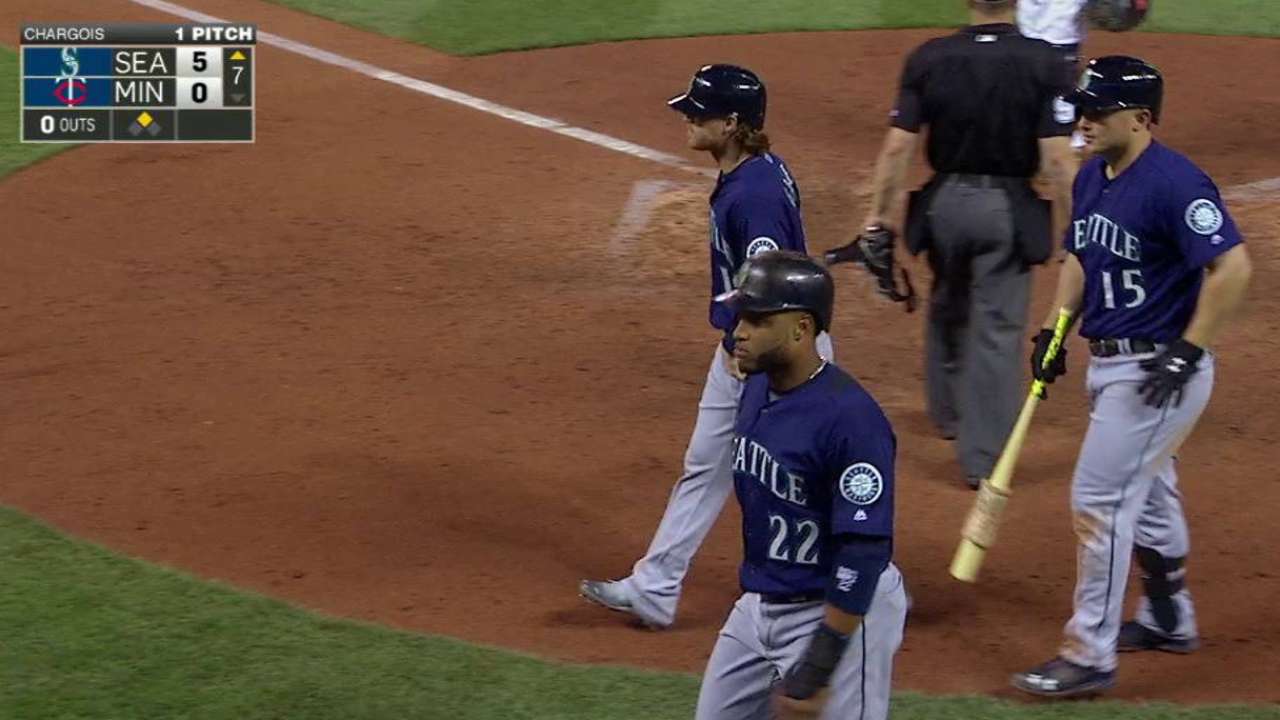 "It doesn't necessarily have to be us," Cruz said. "We just need good at-bats, take the walk or whatever. It was good because we put together those good innings and we won the game. That's all that matters."
But the wins come easier when those three are hitting, without question. Cruz is tied with Seager for the team RBI lead with 96, with Cano at 92. And Cano's four-hit day hiked his average back up to .296 after he'd gone just 8-for-51 (.157) over his last 13 games.
Seager, too, had been in a funk over his last 10 outings (4-for-36).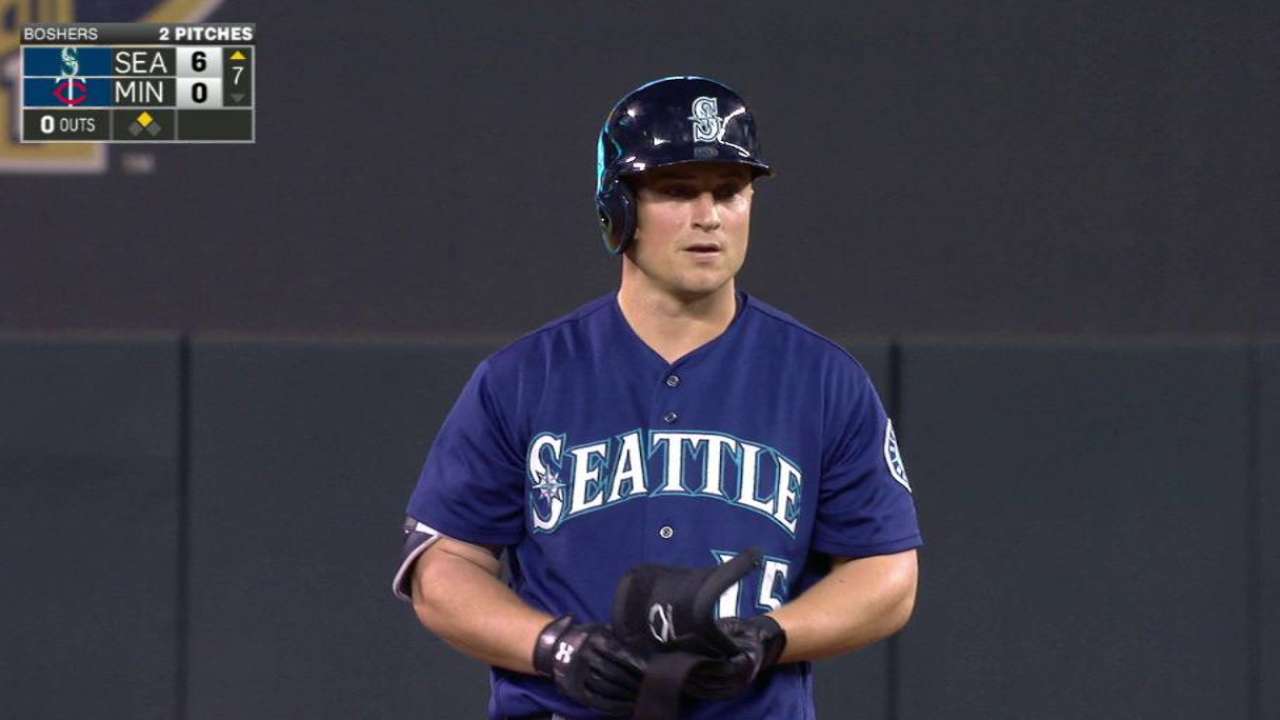 Cano's struggles reached the point where he called his dad in the Dominican Republic for advice, because "he's the only guy that knows me really well."
A 4-for-5 night with two singles to right, one to center and one to left spoke loudly.
"I haven't used the whole field in a long time," Cano said. "It's good, not because I got four hits, but because we were able to get the job done with men in scoring positon and keep rallies going."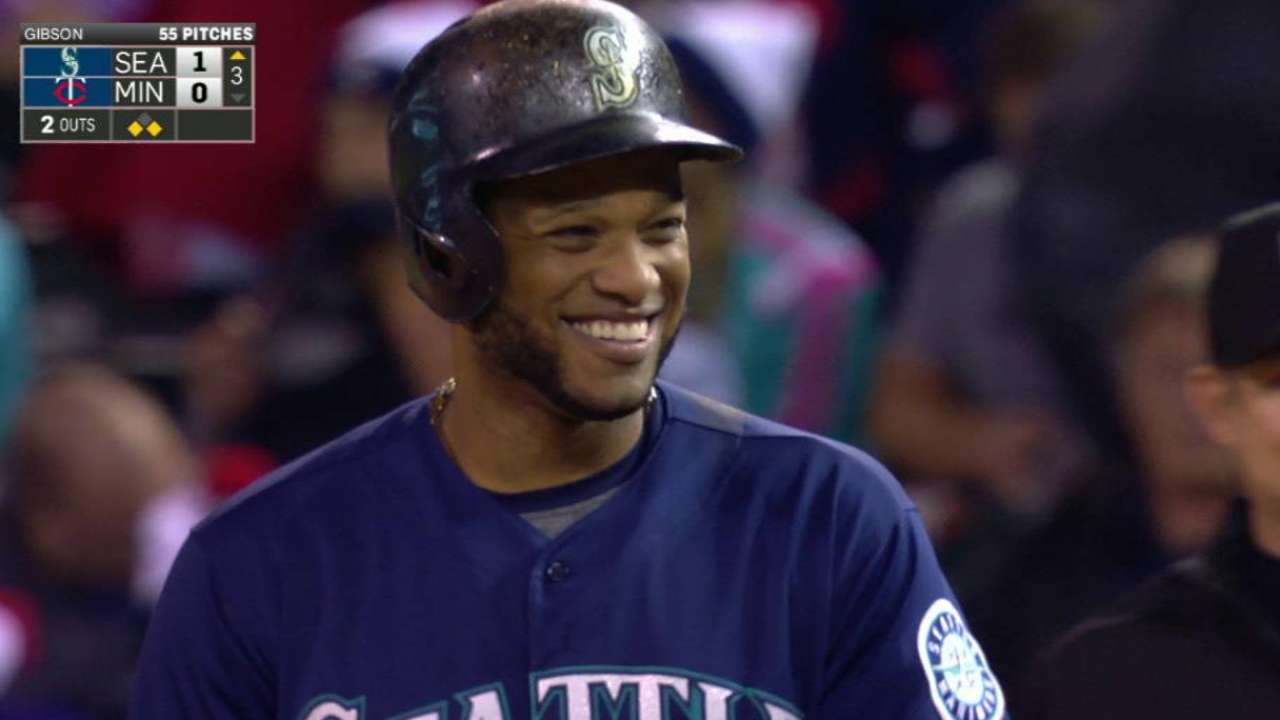 Cano's second four-hit game of the season came at the right time.
"It was great to see," Servais said. "He's had a great year, he just had a little dip here the last week or so. We need everybody going good here if we're going to keep this thing rolling."
Greg Johns has covered the Mariners since 1997, and for MLB.com since 2011. Follow him on Twitter @GregJohnsMLB and listen to his podcast. This story was not subject to the approval of Major League Baseball or its clubs.