Cards take on Cubs in pursuit of Wild Card
Nationals aim to clinch NL East; Porcello goes for title-chasing Red Sox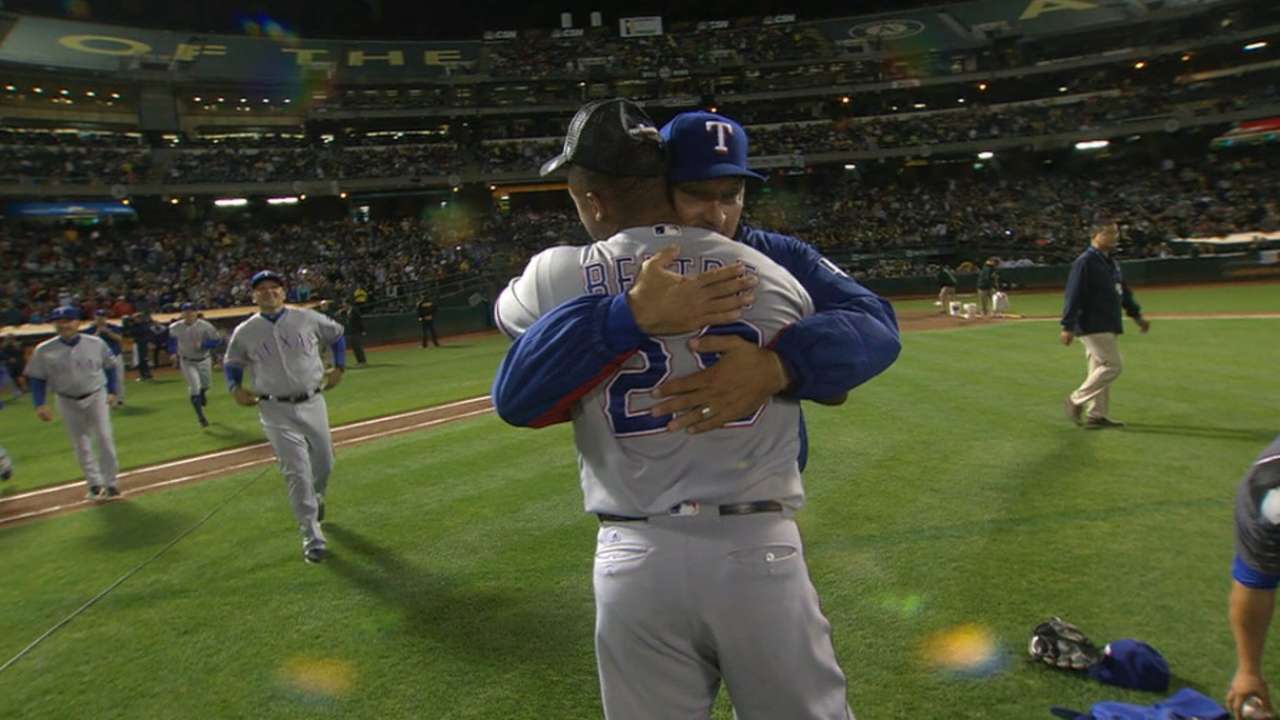 While much of the playoff picture is falling into place, the National League Wild Card race remains as competitive as ever with three teams -- the Giants, Mets and Cardinals -- vying for a place in the one-game playoff.
The Cardinals face a major test this weekend as they take on the division champion Cubs at Wrigley Field. Chicago is chasing 100 wins, a milestone the franchise hasn't achieved in more than 80 years.
Elsewhere in today's slate, the Nationals will try to clinch the National League East, while Rick Porcello and the Red Sox look to close in on an American League East title. Additionally, several of the game's top arms, including Clayton Kershaw, Madison Bumgarner and Jose Quintana, take the hill. The best place to catch all the action is MLB.TV.
MLB.TV Premium has returned with the same features as last year, and is only $9.99 for the rest of the season. This package has the best value and provides access to more than 400 devices and a free subscription to the MLB.com At Bat Premium app (a $19.99 value). It offers the best picture quality ever -- a new 60 frames per second -- for supported devices.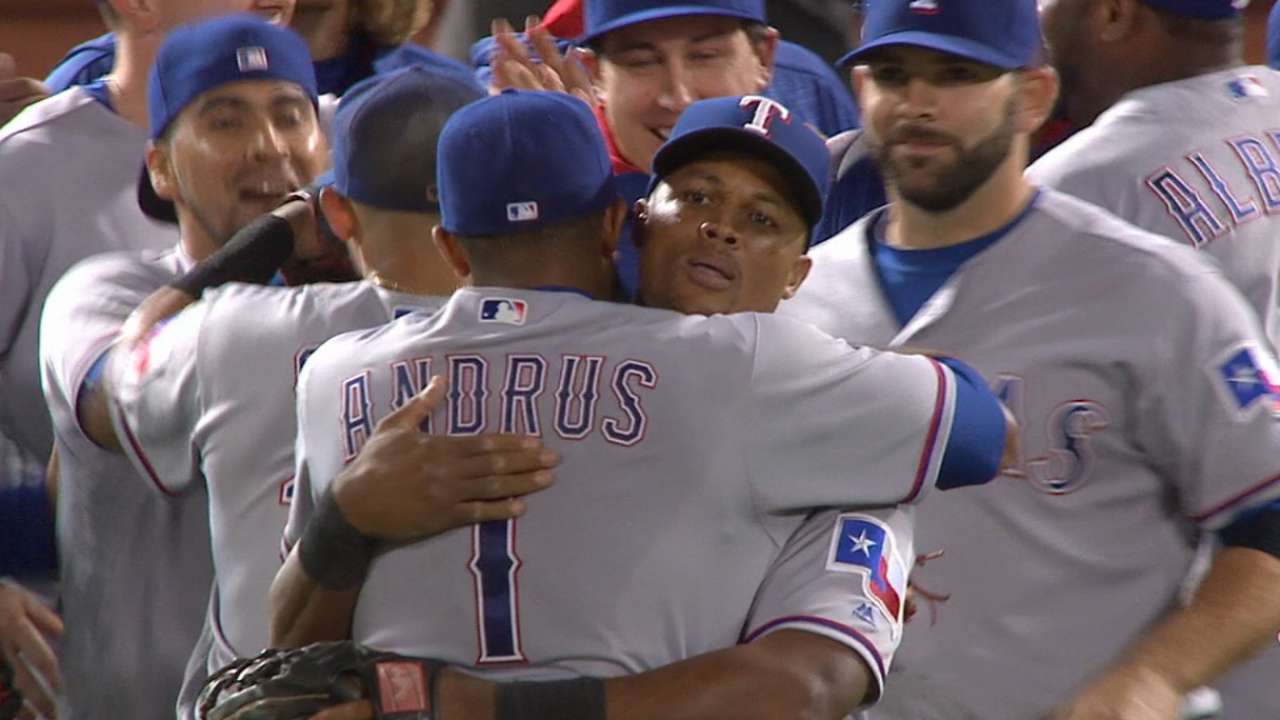 Here's what to watch for throughout the day (all times in ET):
Cubs, Cards clash at Wrigley: STL@CHC, 1:05 p.m.
The Cardinals' playoff hopes took a hit Friday with a loss to the Cubs in the opener. They'll look to get back on track in today's Game 2 with rookie Alex Reyes on the mound. Reyes turned in the best performance in his young career last weekend, tossing seven scoreless innings against the Giants. Through 35 innings in the big leagues, Reyes has allowed just four earned runs. He's struck out 40 batters against 18 walks.
"That kind of answers a lot of questions about whether he can handle pressure when you put him in a spot like that," Cardinals manager Mike Matheny said of Reyes' win over the Giants. "He knows where we are in the season, and he's been able to really maximize the moment, which is something that's very hard for a kid to do."
The Cubs, who are two victories shy of their first 100-win campaign since 1935, will hand the ball to right-hander Jason Hammel. It's his fifth time facing the Cardinals this season; he's 2-2 with a 3.65 ERA against them in 2016.
Stat that matters: Cubs closer Aroldis Chapman has tossed 28 1/3 consecutive scoreless innings against the Cardinals dating back to 2011.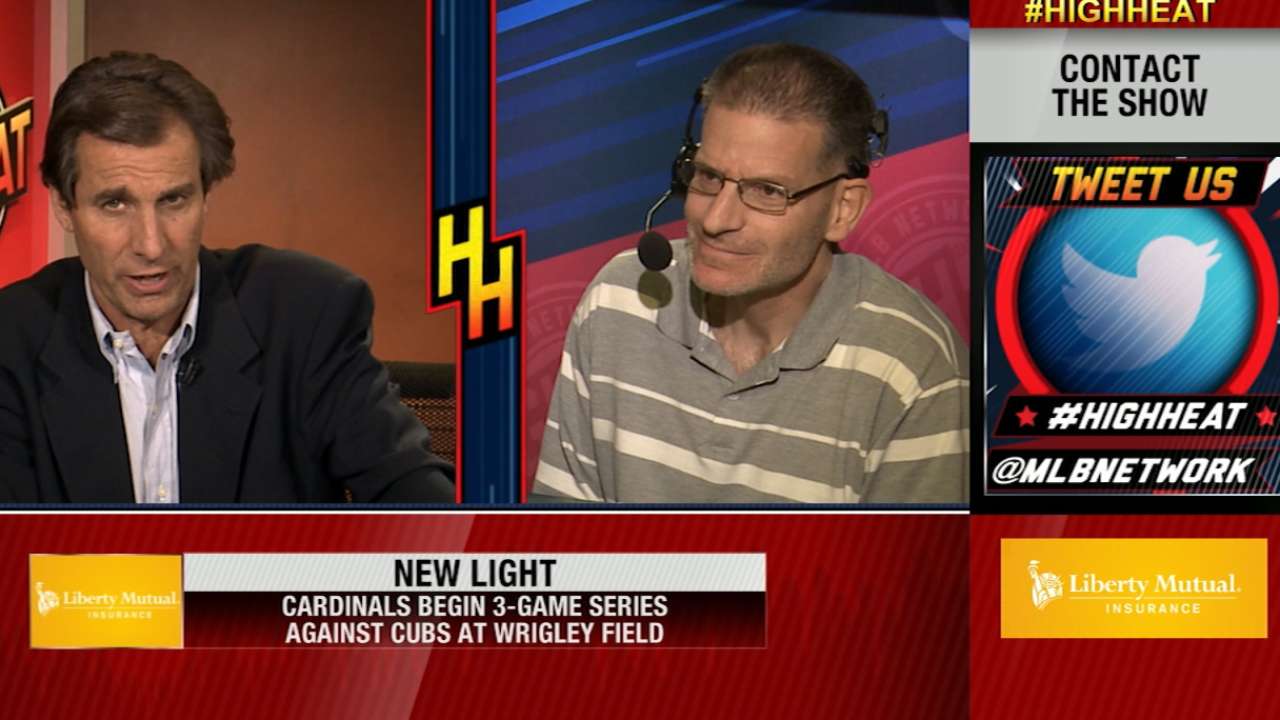 Red Sox nearing AL East title: BOS@TB, 6:10 p.m.
Porcello will try to bring the Red Sox closer to securing the AL East when he tries for a Major League-leading 22nd win tonight against the Rays at Tropicana Field. With nine straight victories, Boston enters play with a magic number of four over Toronto with the possibility of clinching as early as Sunday.
Porcello, among the candidates for the AL's Cy Young Award, is 4-1 with a 2.37 ERA over his last five outings. He's unbeaten in five starts against Tampa Bay this year, going 4-0 with a 2.86 ERA.
For Tampa Bay, Matt Andriese will toe the rubber. He's struggled against Boston this year, yielding 10 runs in 12 2/3 innings for a 7.11 ERA.
Stat that matters: Porcello has allowed three or fewer runs and thrown seven or more innings in each of his last 11 starts, tying him for the longest such single-season streak in Red Sox history with Cy Young (1904) and Pedro Martinez (2000).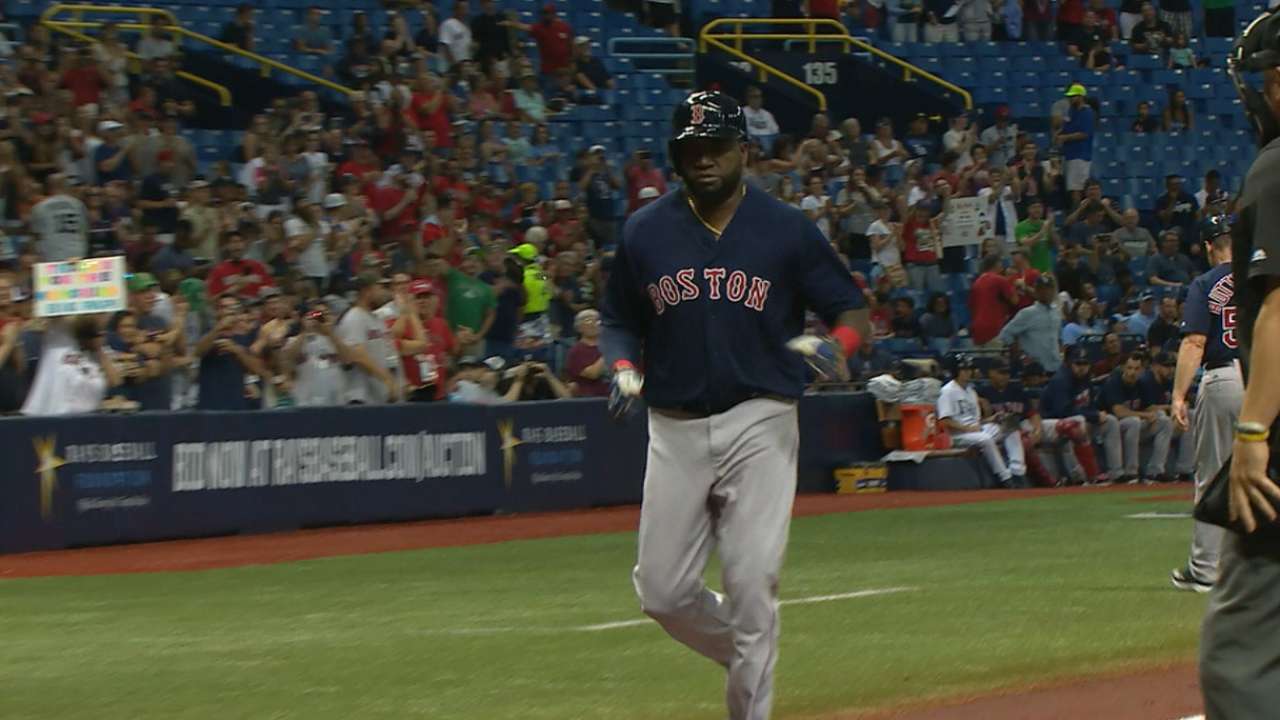 Kershaw takes the hill: COL@LAD, 9:10 p.m.
Any lingering doubts over Kershaw's back issue affecting his performance were likely quelled Monday as the Dodgers ace tossed six innings and struck out seven batters against the Giants.
Kershaw will continue to build up his stamina in a meeting with the Rockies in Los Angeles. The left-hander threw 88 pitches in his last start, his most since his return from the disabled list.
"This [was his] third start after 2 1/2 months of being off," manager Dave Roberts said after the game. "For him to go six and give up one unearned run and still trying to figure some things out, I like where he's headed."
The Rockies will counter with Chad Bettis, who has held his opponent to three or fewer earned runs in 12 of his last 13 starts.
Stat that matters: Through 19 starts this season, Kershaw has issued just 10 free passes. His strikeout-to-walk ratio is 16.20 on the year.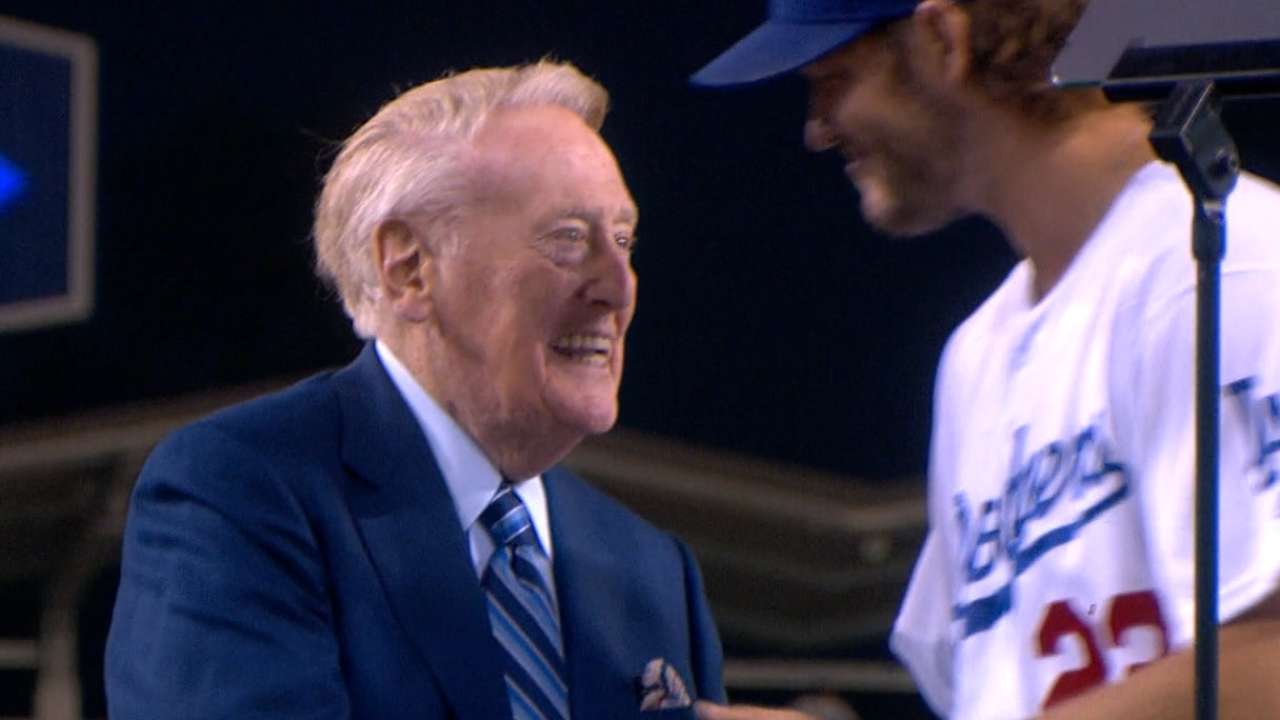 Ross starts as Nats seek NL East crown: WSH@PIT, 7:05 p.m.
The Nationals' celebration was delayed Friday as Washington fell to the Pirates and the Mets beat the Phillies. Now they'll turn to Joe Ross to bring home the franchise's third NL East title in five years as he takes on the Pirates. The Nats need a win and a Mets loss to clinch.
Ross is coming off his first start in two months after missing time with right shoulder inflammation. He pitched three innings and gave up one run on six hits while fanning five vs. the Braves.
"It's a welcome sight to see him back," Braves manager Dusty Baker said.
For the Pirates, Ivan Nova will start. He's 5-1 with a 2.93 ERA since joining Pittsburgh.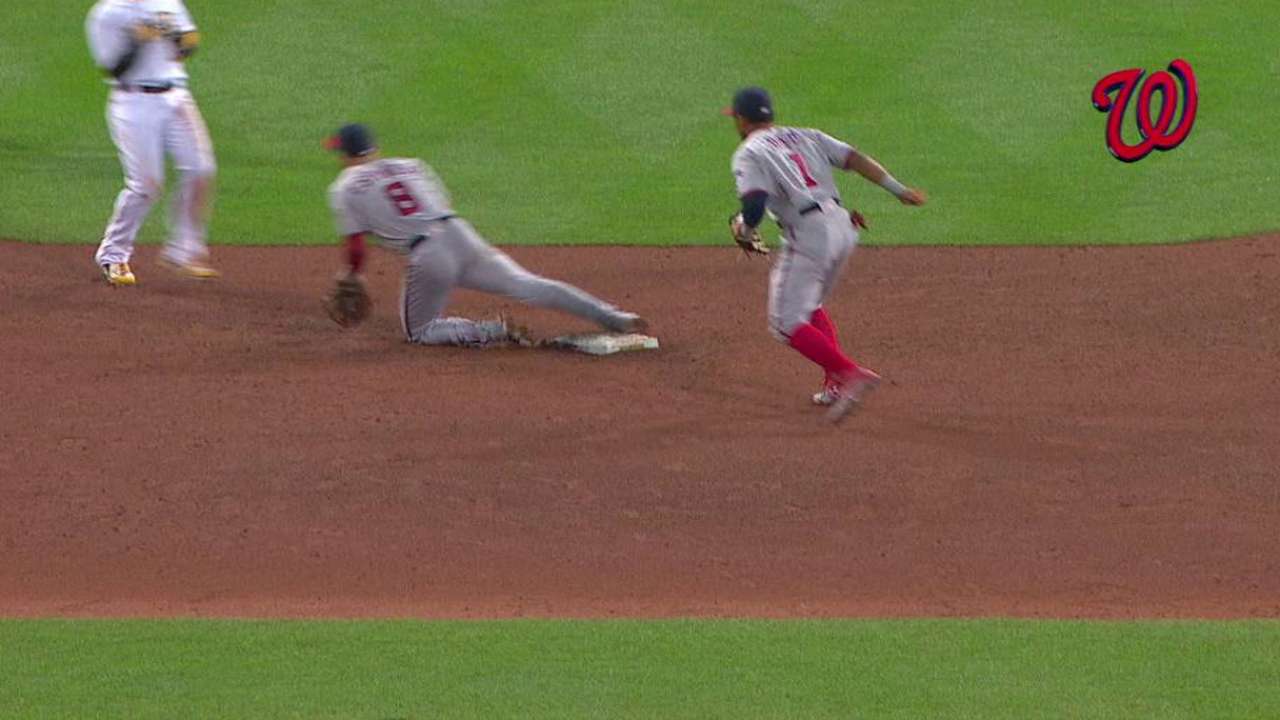 MLB.TV Premium subscribers get the Mosaic View -- split screen or quad, available on PC or Mac only. That always comes in handy, especially when scoreboard-watching looms. MLB.TV Premium and MLB.TV Single Team subscribers both enjoy HD and both will get real-time highlights and player stats automatically loaded moments after they occur (only for the game you are watching with MLB.TV Single Team, and for all games with MLB.TV Premium).
Chad Thornburg is a reporter for MLB.com. This story was not subject to the approval of Major League Baseball or its clubs.