Miller channels ace form before bullpen falters
Right-hander allows three hits over six scoreless innings vs. O's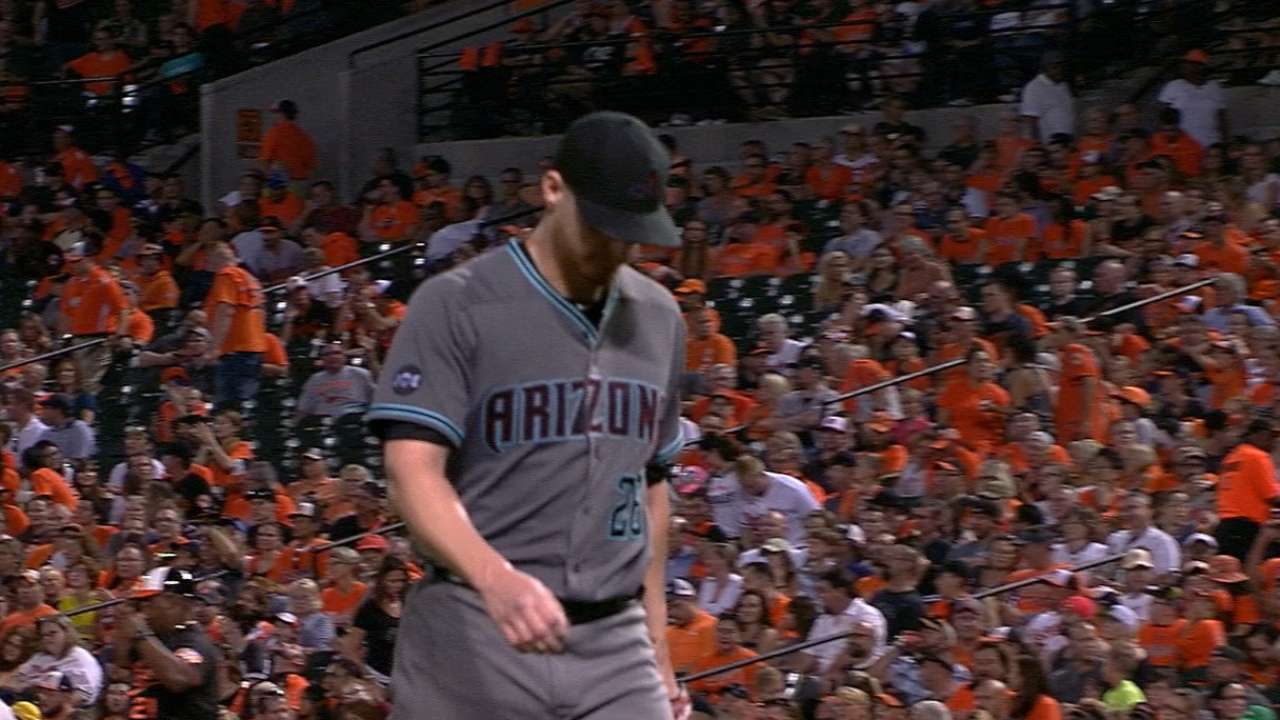 BALTIMORE -- Shelby Miller may not have received a win after the D-backs' 3-2, 12-inning loss to the Orioles on Friday, but the right-hander certainly deserved one.
Not only that, but Miller turned in his best outing of the year and pitched like the No. 2 starter Arizona envisioned him to be when the season began. He posted his first scoreless outing of the year, allowing just three hits over six innings.
"Honestly, since I've been back [from Triple-A Reno], I felt like I've been throwing the ball pretty good," Miller said. "I know some of the games the results haven't been that great, but I've been feeling pretty good with my stuff. This is a huge boost for me against a tough team, tough lineup, a team that's in the playoff hunt."
Miller was 0-3 with a 6.10 ERA in his four previous outings since returning to the Majors, only one of which was a quality start. While the right-hander couldn't notch his first win since June 20, he did post just his fourth quality start of the year.
The right-hander worked out of several tough jams. He struck out Pedro Alvarez to leave the bases loaded in the first. Miller then stranded a runner in both the second and third innings, and a pair in the sixth when he got Alvarez and Jonathan Schoop out to leave baserunners on second and third.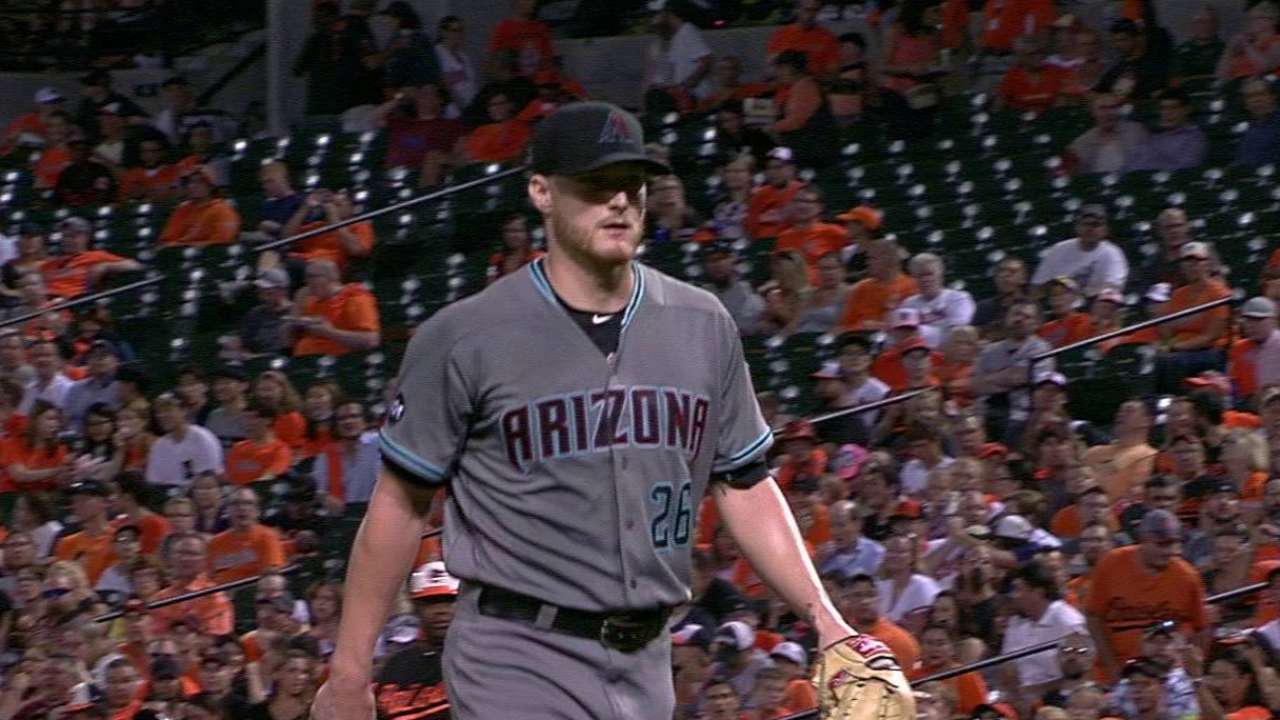 "The cutter was working good," Miller said. "I didn't throw many curveballs today, I kind of just stuck with what was working, trying to mix it up and not get in the same repetition of pitches because these guys, big league hitters, get a feel for that."
Miller's three hits allowed were the fewest he's given up in a start that has lasted longer than two innings this season. He exited with the D-backs ahead, 2-0.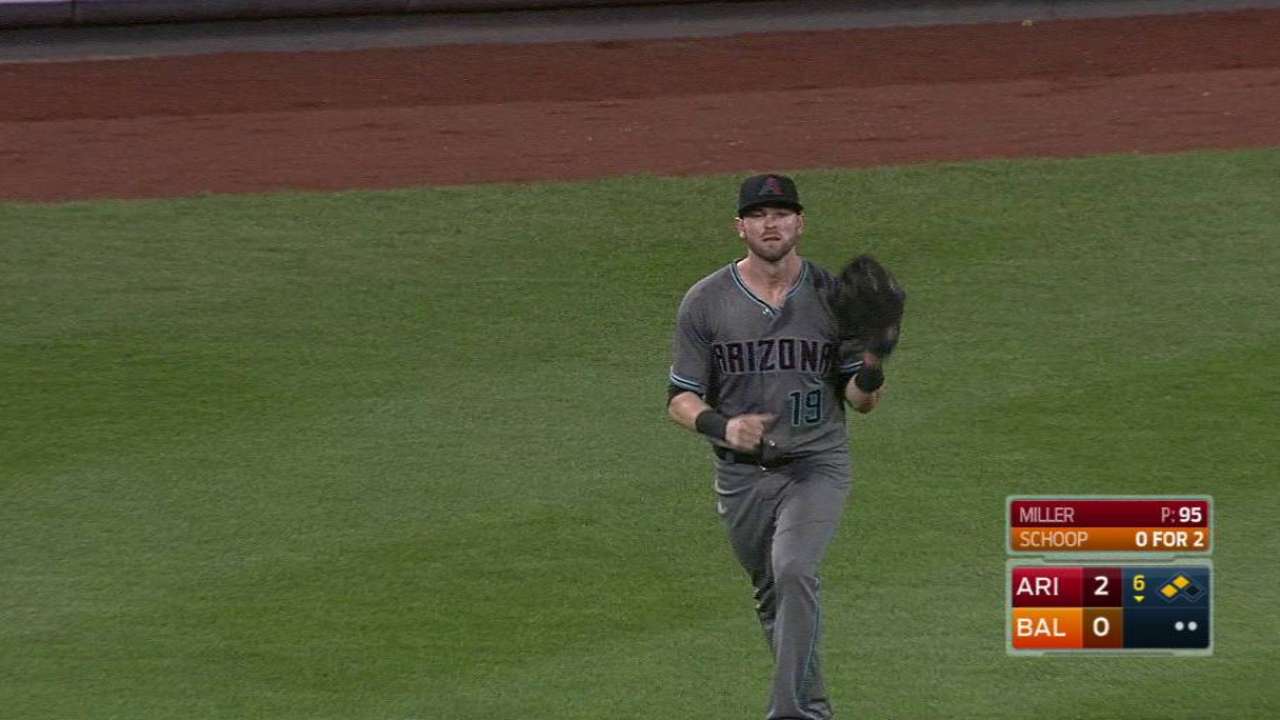 "I thought his mound presence was as good as we've seen all year," manager Chip Hale said.
Although Miller should only get one more start this season -- during the team's four-game series in Washington next week -- he is focused on ending a tough year, one which included a stint on the disabled list and a demotion to the Minors, on a positive note.
"Obviously it's been a rough year and I haven't thrown near as good as I obviously would've liked to," Miller said. "There's good games in there and to get a game like this tonight is huge and just build off this and try to end 2016 strong."
Jake Rill is a reporter for MLB.com based in Phoenix. This story was not subject to the approval of Major League Baseball or its clubs.