Excitement high with Tribe on cusp of clinch
Closing in on AL Central title, Indians enjoying atmosphere while eyeing home-field advantage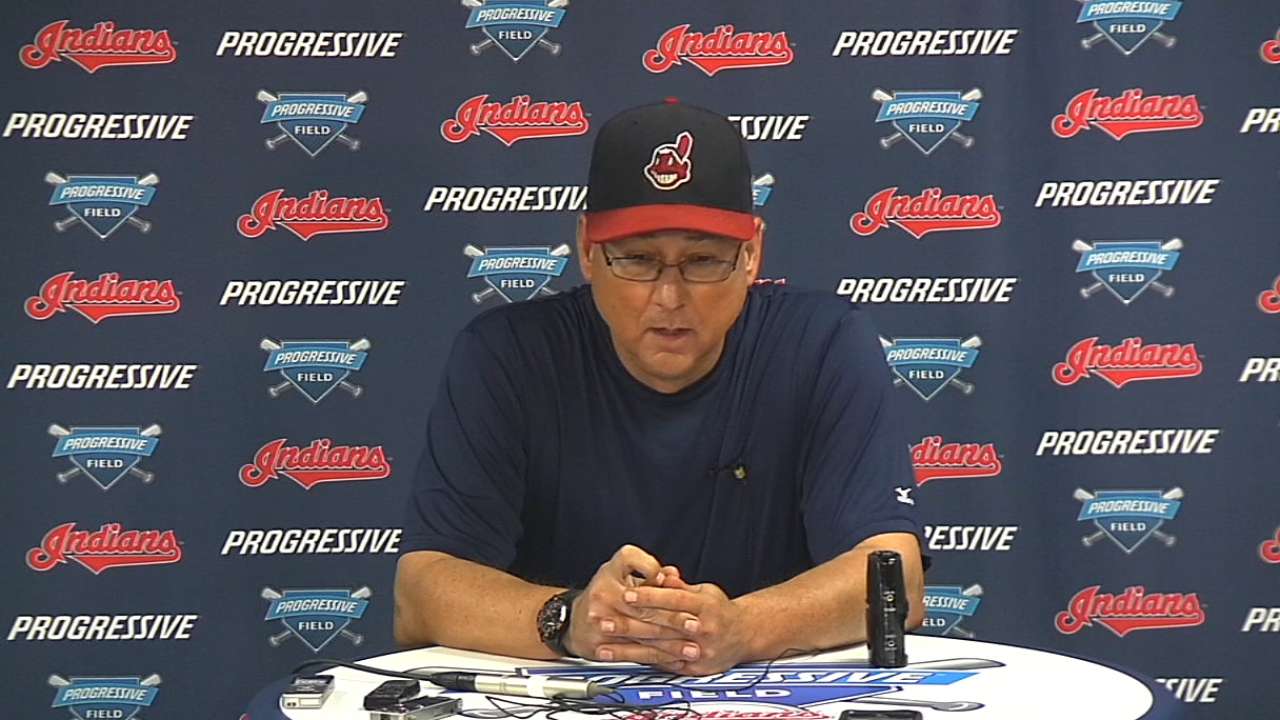 CLEVELAND -- Trevor Bauer walked off the mound, hearing the Progressive Field audience grow louder with each of his steps. As he approached the dugout, the Indians pitcher looked up and saw the crowd on its feet, and he thanked them with a quick doffing of his cap.
Bauer worked into the eighth inning on Friday night, while the Tribe offense broke out with a flurry of runs, creating a combination that netted a 10-4 rout of the White Sox. The fans offering the standing ovation understood the gravity of the moment. Cleveland has not hoisted a division-clinching banner in nine years, but it is on the cusp of completing its journey to another crown.
With their magic number whittled down to three, the Indians can wrap up an American League Central title as early as Sunday.
"You play a lot of games during the season," Bauer said. "And you have this goal out there in the future that you're playing toward, and it doesn't seem like that game makes a whole lot of a difference gaining toward that goal, because it's such a small piece. Now that it's here, that we're three away from accomplishing that goal, there's a lot of excitement that surrounds it.
"Even though every game is just as important, these ones feel a little bit more fun. There's just a different atmosphere around it. It's fun to be a part of, for sure."
With a seven-game lead over the second-place Tigers, who are vying for an AL Wild Card spot, the division race is nearly over with nine games left on the Tribe's schedule. Ask the players inside the clubhouse, and they will be quick to say that Cleveland is more concerned with home-field advantage right now.
The AL East-leading Red Sox (90-64) are a half-game behind the Indians (90-63), who are a half-game back of the Rangers (91-63), who clinched the AL West on Friday. Those three clubs are jockeying for position for the AL Division Series round, in which the top seed will host the winner of the Wild Card Game. As things currently stand, Cleveland would host Boston to start the ALDS, but that is hardly set in stone.
Indians slugger Mike Napoli -- who collected three hits and two RBIs in Friday's win, giving him an even 100 RBIs on the season -- said Cleveland's players are constantly monitoring the scoreboard. The Indians know that home-field advantage could be critical for them. Friday's win was the team's 53rd at home this year, marking the second highest total in stadium history (the record is 54 in 1995).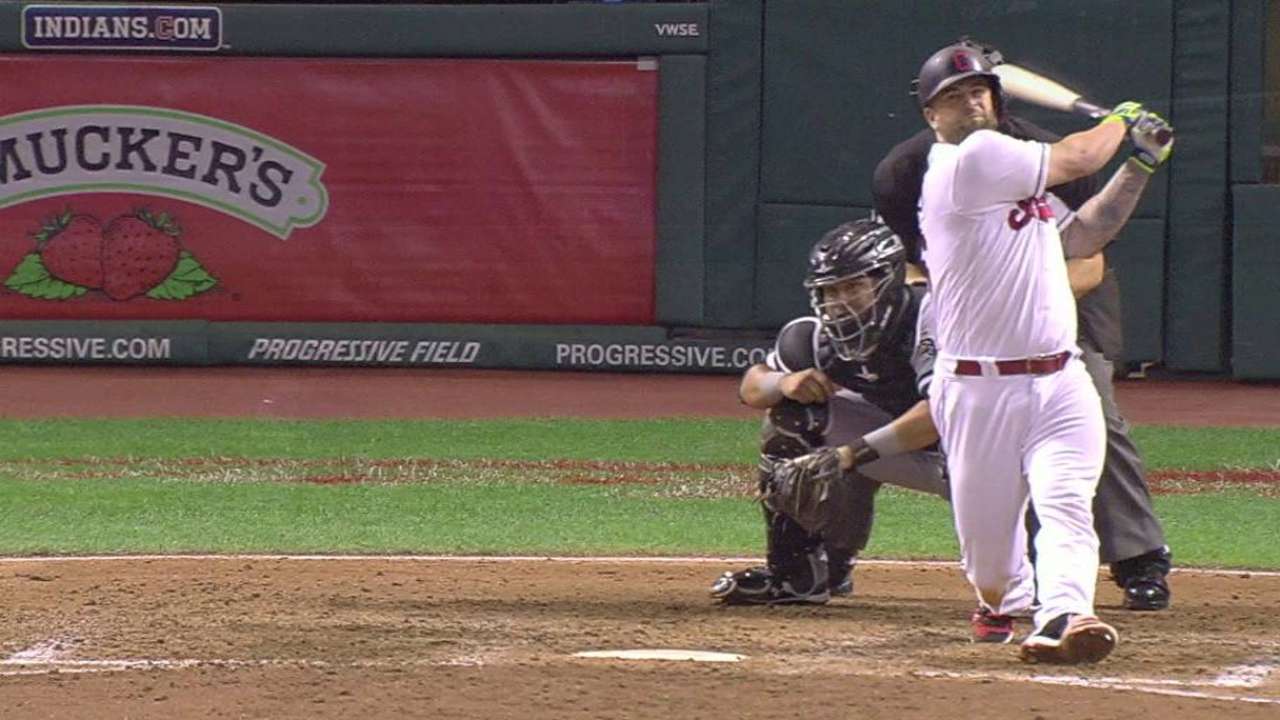 "I check it every night. I look at it during the game. It's just what it is," Napoli said. "You definitely want them to lose. We want the No. 1 seed. We can't control what they do, but it's nice to see if they're down in the game, or if they're losing or something. We've still got to take care of ourselves and win our game."
The Indians certainly did that against the White Sox.
Bauer logged 7 2/3 innings in an outing that was better than the line score would indicate. The right-hander allowed a pair of two-run home runs but was solid otherwise, lasting deep into the game one day ahead of a scheduled bullpen day for the Indians. Bauer's effort gave the offense a chance to overcome a 2-0 Chicago lead in the first and a 4-2 White Sox lead in the fifth.
Powering the offense was Jose Ramirez, who belted a two-run home run and delivered a two-run double. After the win, the third baseman was sporting a red shirt, bearing his likeness with the phrase "Yes Way Jose" in bold white letters. Veteran Coco Crisp added three RBIs, Carlos Santana reached base four times, Francisco Lindor chipped in a sacrifice fly and Napoli came through at a handful of turns.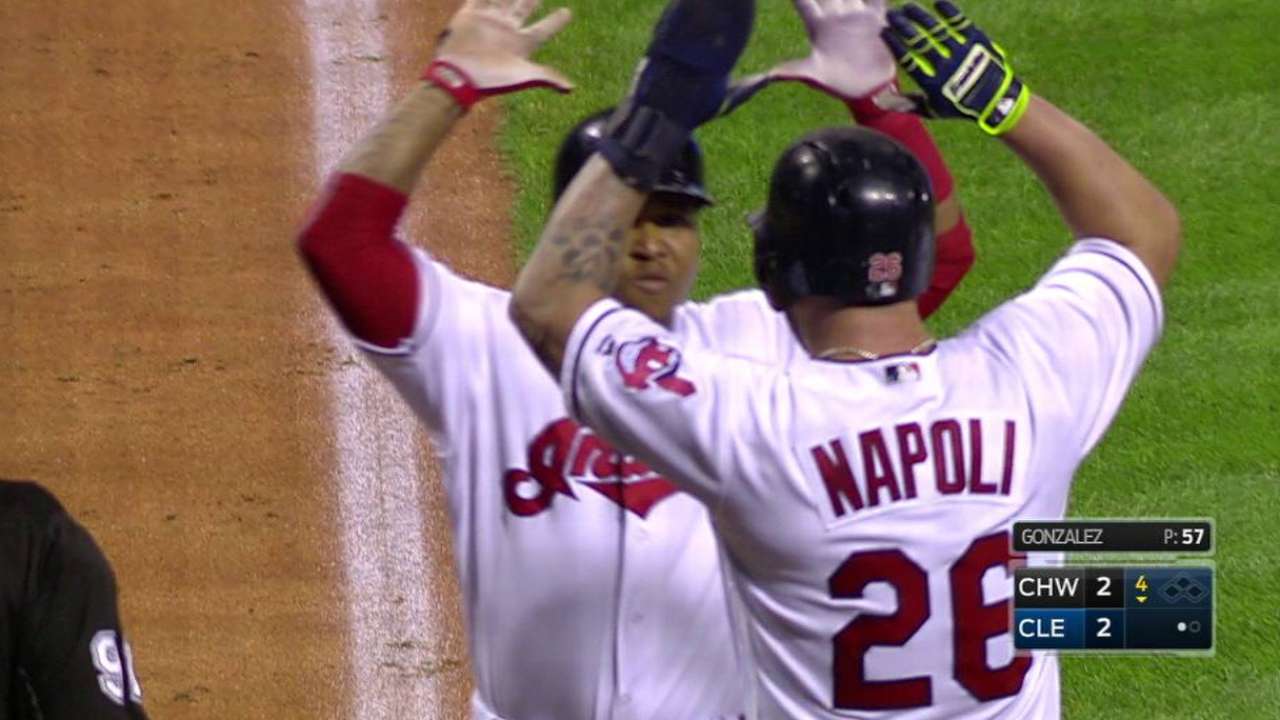 Now, Cleveland is on the verge of something special.
"This is where you want to be," Crisp said. "You want to be in that energetic atmosphere, that push for something. You don't want to just finish out the year just counting down the days to go home. You want to be counting down the days to the World Series."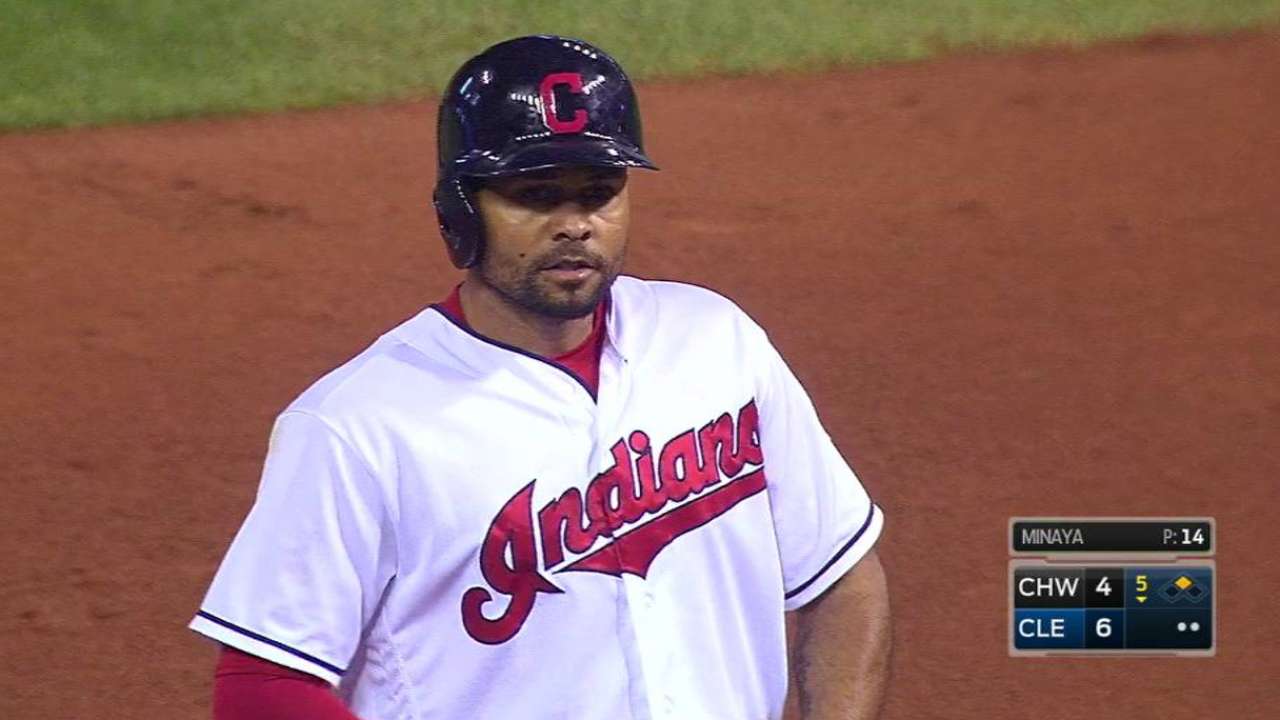 The countdown to clinching is nearing zero.
"We've had anticipation since Spring Training. That was the hope," Indians manager Terry Francona said. "We have a job to do tomorrow. If we do it well enough, then there will be some fun at the end."
Jordan Bastian has covered the Indians for MLB.com since 2011, and previously covered the Blue Jays from 2006-10. Read his blog, Major League Bastian, follow him on Twitter @MLBastian and listen to his podcast. This story was not subject to the approval of Major League Baseball or its clubs.