Teammates in awe of Ortiz's moonshot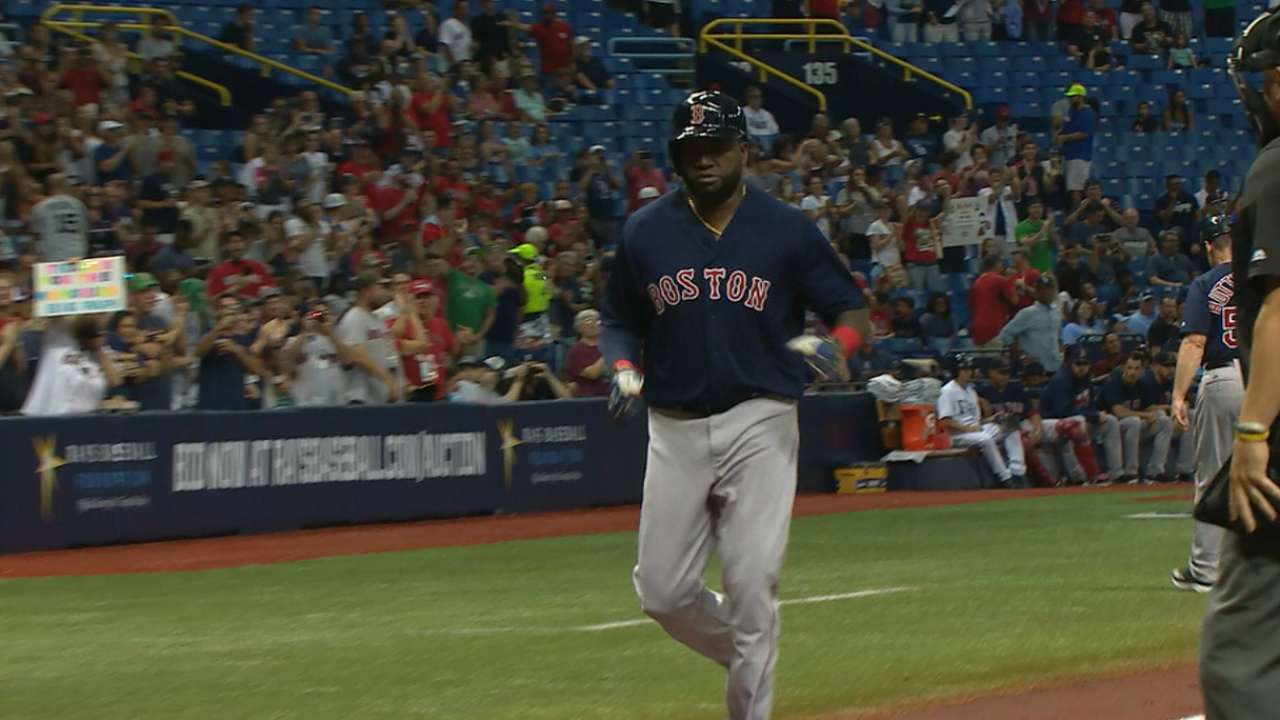 ST. PETERSBURG -- It was a line that was on repeat in the Red Sox clubhouse even without rehearsal. David Ortiz had hit the longest home run that they'd ever seen. A 97-mph fastball turned into a moonshot that hit the D-Ring catwalk at Tropicana Field.
A two-run home run that Statcast™ projected at 411 feet -- a number made more impressive considering it was pulled down the right-field line -- was all Boston would need in a 2-1 win over the Rays on Friday night to extend its winning streak to nine games.
"I'm used to the ball going over the fence," Mookie Betts said. "But that far? I don't think you ever really get used to that."
It was Ortiz's 37th home run of the season, and it was met with a standing ovation by a Tropicana Field crowd that included plenty of Red Sox fans. The hit also tied Ortiz with Lou Gehrig for 10th all-time with 1,190 extra-base hits. It was also his fourth home run hit against Chris Archer, the most anyone has ever hit off the right-hander.
"I'm not trying to be funny," Archer said, "but I'm really glad I never have to face that guy again."
The pitch to Ortiz was close to head-level but over the plate, and he met it high with his bat and towered it toward the roof of the domed stadium. It landed on the catwalk -- which incidentally also broke the stadium's all-time record for most fair balls off the catwalks in a season (14).
Ortiz was humble about his feat, while all of his teammates lauded his abilities.
"It's not all about distance," Ortiz said, somewhat indifferently. "It's about scoring runs."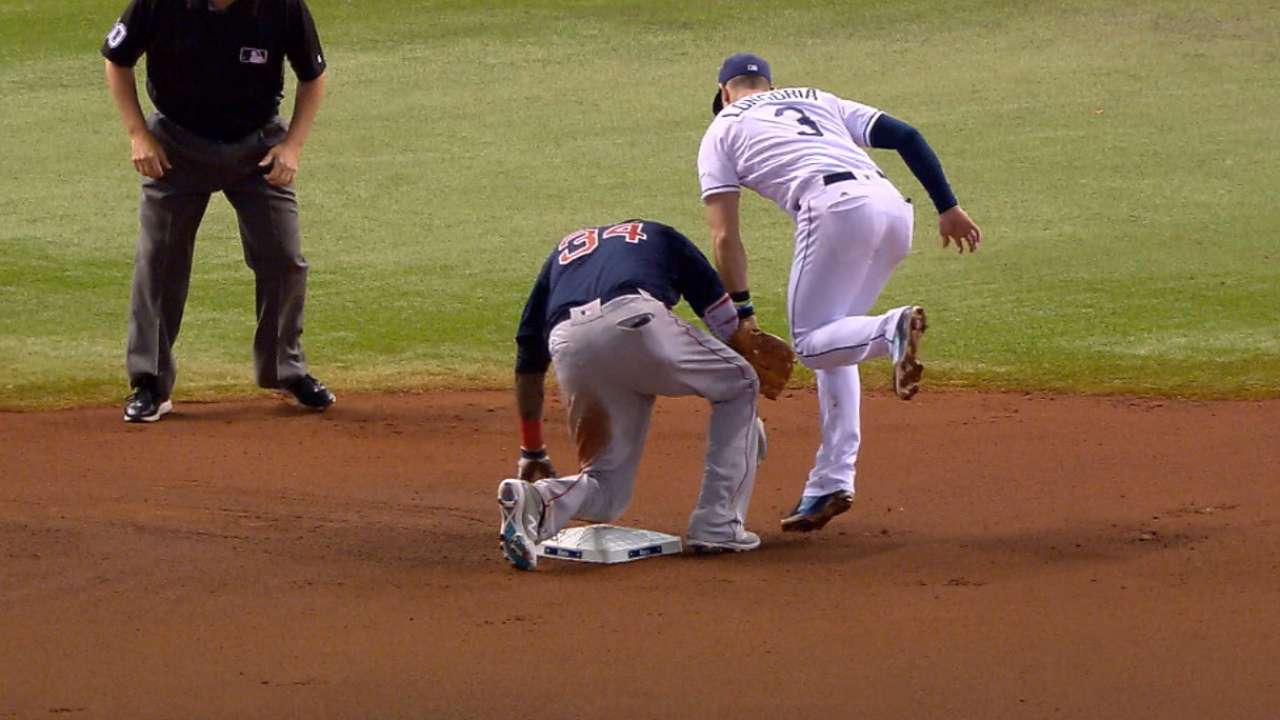 The veteran slugger hit another long drive in the seventh inning that tagged off the top of the center-field wall, but he was thrown out trying to stretch it into a double after a Rays challenge. Even when he popped a lazy fly ball in the ninth, the crowd gasped at his swing and the aura it has provided for over a decade.
And even if his one big hit didn't impress the man who crushed it, everyone around him was in awe after it happened.
"He hit it so high, I couldn't even tell where it hit," winning pitcher Drew Pomeranz said. "That's the farthest ball I've ever seen hit. That's pretty amazing. That's some pretty amazing stuff."
Sam Blum is a reporter for MLB.com based in St. Petersburg. This story was not subject to the approval of Major League Baseball or its clubs.